You arrived in the bay, which was ruled by pelicans. This was supposed to be your holiday. But if you only knew, how demanding their requirements for visitors are, you might want to rethink. First day, you had your eyes only for the warm empty beach. A cottage standing in the shade of palm trees looked so comfortable and beautiful. But the first problem occurred, when you tried to sleep.
For the constant clatter of ubiquitous pelicans, it is impossible to turn a blind eye. If you did not know pelicans are clapping, now you know. They understood it as their right and they love their lively nightlife, like on every tropical island. There was a pelican disco, bar Brother pelican, pelican mountain and many other places, you did not manage to visit. When you wake up the next day after an hour's rest in the morning, for the first time there is another human family. Circles under their eyes indicate, that their night was as good as yours. Now you know for sure, that pelicans are indeed great hosts, but also love to party..
And this bay is a main hero in brand new game from Drei Hasen in der Abendsonne. Recently, we share with you passion of their other game called Ciao Ciao (review) and the more we were looking forward to new Pelican Bay. Author of this creation is very well known Jacques Zeimet, author of the plays Geistesblitz. His work is transferred into reality with beautiful illustrations by Rolf Vogt.
Pelicans will be brought to you in a nice blue box, that simply must remind you of the sea. Besides its blue blood, there is also a pelican sitting on a beach house. Such a great scenery should prepare you well for contents of the box. It will early on try to enchant you with its eight boards for punching out – a total of 72 tiles.
Sixty-seven of these represent the whole pelican island. Now you will find jungle, sandy beaches, but also the open sea level on them. Some creature is running around here and there, for example a turtle. These three surfaces are the basic building blocks, that you use during the game. However, it is important to note, that some of them contain also bridges. Sometimes above the water, sometimes across desert. Four more pieces are used as wildcards and can be identified by an orange tint. The last hexagon in the game is a tile with a lock on it.
Under all those sheets, there are figures of pelicans gasping for breath. Blue figures of title animals are so heave, they will not fly anywhere, because they are made of wood. From components left to mention remains just a scoring pad, which contains doublesided pages for a lot of games ahead. Score is added progressively on it. This is, why there are two kinds of lines on each sheet – one for the value obtained in the round, second for new sum.
At the beginning of the game, you must enter your names eternally into the pad. Each player gets one column out of four for himself, so you can theoretically stuff two games on one sheet, in case you will be recording results of two duels. And only if you really want to save space. This might be necessary, because Pelican Bay is a nice game.
Now first you create a supply of pieces, from which you will be drawing pieces to place. You must set aside sixteen pieces, which create a reserve. Remaining 51 create a pile beside the board. The rest sixteen token are covered with a lock, which is moving them out of your reach.
Each opponent also gets some pelican pieces. Their number depends on the number of players, because they are divided equally and surplus will wait outside ownership next to board. You will be taking those in first few turns to come. Players must now choose random order by selecting tiles. The first two get a joker as a compensation for later start, which can be used at any time during game.
But before first player begins to think about his turn, he realizes, that he still does not hold any pieces. First, therefore, three tiles are placed in the center of the table and connected to form a triangle. Each player then receives two pieces into their hand and the game can truly begin.
On your turn you have one obligation – to attach new piece to the island. It remains only on your decision, where you put it. You can even play both tiles from your hand, but they must be used to extend the same area (but not necessarily next to each other). If you have no way to play the pieces from your hand, place them on the bottom of draw pile and take two new ones instead. But you will lose one turn this way, so be careful.
Once you expand region with new tile, you get points for it immediately. The greatest possible reward always belongs to you, thus you score the largest, you have attached the card to. The region has a value equal to number of pieces in it and it does not matter, whether it is sea, beach or jungle. You should also watch out for bridges, that can join two seemingly separate areas into a large one!
This is important in a situation, when you have placed a new card and close the whole area of this type (without any bridges leading out of it). And of course you get a good dose of points for finishing it. But first, you are allowed to take one pelican and lay it on the completed region. This blue piece comes not from your own inventory, you steal it from rivals instead (or a common pot, in case a pelican still remains there).
Points for closed region are again equal to the number of pieces in it. But first, you must choose your reward of two options. Either you will play a bonus turn (draw tiles, place them and score extended territories) or you can add up points for adjacent unfinished area instead. Its up to you, which option you choose. After completing, you take pelican into your possession. But beware, players can steal it back, when they complete some territory of their own!
Once you run out of cards in common stock, you are near end of the game. The last round will be played with the help of hidden reserves, which were locked until now. Players now check their obtained score, which was continuously recorded through whole game. It only remains to add three points for each pelican in your property. Player with the highest score becomes the winner.
Pelican Bay offers entertainment with simple connecting pieces. And although it's been here many times already, eventually we do not mind playing this type of games over and over again. Its their simplicity, what matters. But there are also some interesting elements, that help this game in comparison with others. In your turn, you have marginally little choice because of the fact, that usually there's one right place for your piece and you only have to find it.
Experiences of our test gamers varied very much according to the composition, in which players competed. If they were all thoughtful people, most of the participants complained about the slow rounds and waiting too long between turns. Now this happens, because the game is very much prone to going through whole area and searching for the right place. And its influence can ruin the whole effect of nice little game. On the other side, when playing with the right people, even match with four can be smooth and pick up good pace.
The biggest issue is, that while one thinks, others can not actually do anything. Planning your move ahead is almost impossible, because before you get to your turn, whole situation has changed. You can search for proper place to put new tiles to shrink the interval, but you will be trying in vain, because these places will be occupied by your opponents.
A serious impact on the game is, of course, also in drawing of tiles. Because you have only two in your hand and ideally you want to place both at the same place, you need a good dose of luck. Besides, you must use also imagination. This is not so critical in the end, as is ability to find ideal position, but luck can help you or fail you at the right time.
But through it all, Pelican Bay is not a game for small children and illustrations are little deceiving in this. Attaching of pieces is not difficult at first, but once the game board grows to forty or fifty tiles, the possibilities are immense and finding the best among them quickly is not easy. It would be good to include some time limit for a move, that would pour a little adrenaline into your veins.
Game time is around 45 minutes, which is slightly more, than the box says. But never mind, because you will enjoy it best in two, when time need to complete it is a little lower. This is because of the delay between turns. With faster players the game remains fun in all numbers.
But we kept the worst news for the end. In case you want to teach Pelican Bay from English rules, be very careful! These are really poorly written and it's really hard one to understand exactly, how it all plays. The only saving grace remains in abundant illustrations and examples, that will eventually guide you the right way. At least we hope, we have finally played it all the right way. However, such a thing should not happen, and although this should be corrected now (new version was available for Essen Spiel 2013) by a revised rulebook, we were not able to locat a download link for it, when we were searching few weeks ago.
Where the game certainly will not disappoint you is really beautiful cartoon graphics on tiles. As you see the island grow in front of you, it is really great to look at it. All those linked illustrations really make you feel, as if you were somewhere in the tropics, enjoying the summer. In this terrible winter, you will appreciate this chance to run away, as well as the fact, that the illustrations on tiles are each unique. One includes swing, second a water house, sometimes a shark is floating in the water and sometimes a pelican climbed to the roof for a better view. Atmosphere is definitely not missing in here.
Pelican Bay is a nice little attempt to boost tile laying genre of games. You create a large area for scoring opportunities. The largest and most pleasant addition are pelicans, which have not such important use, as you might think. But in the end, their point value may even decide the winner. Game rulebook, longer thinking and luck involved in drawing are reasons, why you should maybe consider, whether to purchase this illustration jewel or not.
Infos courtesy of boardgamegeek.com. More Infos.
Review: Pelican Bay – island of dreams
Final word
Pelican Bay will get to you in a moment, when a beautiful bay starts to come out of your played hexagonal tiles. You are connecting these little boards together, so each of three terrains is connected properly. But the most important are points. You will get them for closing off single areas, which can continue even with a little bridge. According to their size, you score them immediately and log points in the notepad. Moreover, you could get a wooden pelican miniature for it, but you are stealing it from your opponents, not taking it from your own reserve. And because these figures are worth points in the end, its important to have as many as possible. Unfortunately, its not easy to learn the game according to english rules, because the translation from german is not done well. You have choice from two tiles in your turn and you can even lay both of them. But luck will decide, which ones will you really hold. Game with more thoughtful opponents can be a little longer and full of prolonging waiting for your turn. But altogether, Pelican Bay is really interesting with its concept, simple gameplay and stealing pelicans from each other. This mix makes it a great family game with beautiful looks.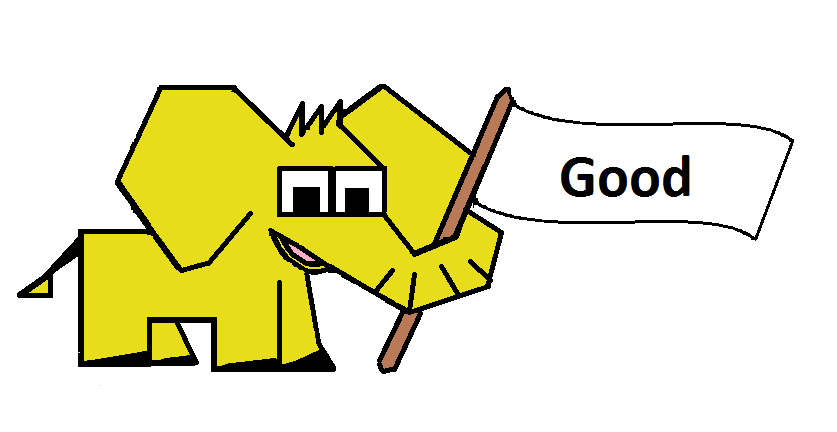 Pros
beautiful graphics
simple tile-laying
stealing pelicans
scoring by closing-off areas
looks different each time
choice from two tiles
Cons
imperfect english rules
a little longer game time
too many choices and things to track for children
thoughtful players could prolong the game, while you wait for your next turn