The best way to ensure good relations with neighboring countries was always marriage. And so, no one will really marvel, that Ostrogoth race chose exactly this tactic to outlast others. Their daughter became queen on the other side of the border. But everything is lined with mostly bad memories. Tension is in the air and makes fingerstips sparkle. And just a small excuse is all that they need, and suddenly that commitment to peace goes away as it was never there. Marriage or not.
Vikings see war more as a custom and two clans clash together in board game Goths Save the Queen, created by Vincent Bonnard and illustrated by Gyom. Game is published by smaller company Sit Down!, and they presented it at fair Spiel 2016 in Essen.
Small white box puts us face to face with one angry viking. Each side of the battle has two warriors, who will team up. Each player gets eight cards according to his side and role, that has to be divided between teammates. One becomes king and the other general. Both have their own deck. Other cards are used to build a map of a valley leading from one side to the other. Everything always begins in the forest, where team can hide his cardboard army figures and continues with two cards plains and a catapult in the background. Three goal cards serve as a division line in the middle.
Players on both teams then start fighting by choosing one card and placing it face down in front of him. First up to do this are kings as they always have the final say and now, they are offered a choice of four different characters to use for attack (vulture, catapult, barbarian and recruiter). Rear side indicates, what type of card it might be, but its owner can also bluff to trick the other team. Only after that, military commanders may also choose their card, but they may only guess their ruler intentions as the messenger did not reach them to pass the word. Members of the same team have strictly forbidden any communication.
If an estimate of the general is a success and his action chosen is among those, that selected character is able to do, then team will have their opportunity to put this activity into reality. In the case of "miscommunication", team was not successful, king's card remains face up on the table, while general takes his card back into his hand.
Action itself depends on a combination of both players and there are nine combinations altogether and are tied primarily to the figure. Thanks to a vulture, players can conduct scouting (see one of goal cards in the middle) or destroy opponent's catapult, while recruiter adds a third figure in the army and catapult can be pulled or fired, if ready.
The most prominent is a barbarian. A figure, that can build barricades on the board, move ahead or throw an ax at the enemy. Both armies are marching forward and trying to gain advantage and win for themselves. But only one team can win – whoever first successfully frees their queen (by entering goal card with her portrait) or eliminates the entire enemy army.
Goths Save the Queen is a beautifully crazy pig-nosed team game, that plays only within a few minutes. It is no clever tactical battle, but largely random fun. Important is the last word of previous sentence: "fun". That is precisely, what this game is focused on and you should approach it like that. If you have any objections about the gameplay, you certainly will not be able to blame it of lack of humor.
Team play is surprisingly quiet in here. That's because players work together, but can not in any way communicate. They can only deduce, what their teammate is going to do and ideally adapt their card to do so as well (we have already seen this in Goblins Inc or Crazy Karts). An army, that can handle this better, will be the winner of Battle for the Queen (or daughter for other side).
There are many actions for both teams, though it will not always be success with commanding your troops. It takes interplay of both players to get somewhere. Activities are certainly interesting and it only depends on team tactics, as the fight approaches. But beware, it is not permitted to negotiate a tactic even ahead of the games! Players simply have to prove their skills of deduction. Everything else will spoil the proper fun.
Box itself has a recommendation only for four players. This is the main way to fight for the queen. But online, you can also find rules for smaller numbers, for two or three candidates. Unfortunately, the game loses its charm of blind planning, because the players know, what character they have selected. The best (but also very limiting) remains just fighting in four.
Basis of the positive experience is also in game time as we've indicated. Match usually does not exceed fifteen minutes, so both teams usually find time for a rematch. Now this short time is perfectly in tune with the frivolity, that is not so much about skills as about luck.
Both sides have their right to do this war. So it is not easy to arbitrate. Nothing but the fight is an option here. Theme and processing of game certainly deserves praise, as well as humorous illustrations. The overall impression is very good.
Goths Save the Queen belongs to a team-filler category, where it will not have any competition. Teamwork without communication playable within fifteen minutes is definitely a feat worth attention, if you like fighting in teams. There is certainly not so much fillers like this and the only real major problem is limitation only to four players. That's why eventually Goths Save the Queen do not get a higher grade, but you can improve it, if four is just your golden number.
Infos courtesy of boardgamegeek.com. More Infos.
Reviews: Goths Save the Queen – and if not, who will?
Final word
Goths Save the Queen will please mainly a team-based players, but they will not be able to discuss tactics and negotiate. Everything must be done at the level of deduction and both players have to tune themselves together without any words. Gameplay is fast and fun at the same time. Humorous illustrations certainly fit the theme. Playing time also pleases, but all the entertainment is limited to a strict number of players. Other variants are not as good as with full four. Goths Save the Queen will not disappoint, if you know what to expect and have the right number of friends to come by.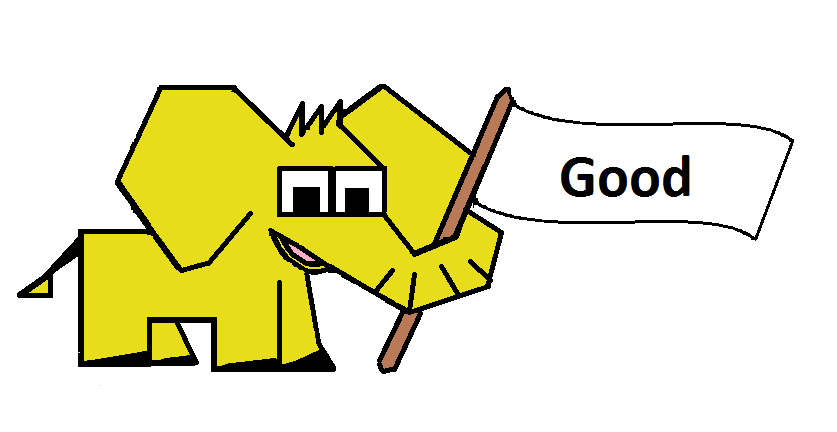 Pros
beautifully illustrated and humorous game
deducing thoughs of team partner
stealth and combat
just fifteen minutes to finish
plenty of events to choose from
Cons
luck
only for four players