Finally, our time has come. The assault squad received green light from the commanding officer. We can enter labyrinth of the corridors and find all those, who are hiding there. There are no hostages left. We have a free hand to eliminate dangerous perpetrators. We have only rubber stun bullets in our guns, but no one else knows that. Fire away!
And that's what author René Puttin was thinking, when creating his new Crooks Out (Gauner Raus) game. He made his idea come true under leadership of Drei Hasen in der Abendsonne in 2016. The illustration were taken care of by pair Rolf Arvi Vogt and Johann Rüttinger. Even this new entertainment bears names of two editors – Markus Müller and Kathi Kappler.
A small, dark blue box shows a bunch of thieves with bags on their shoulders. Everybody stands a little uncertain in front of the entrance to the big warehouse. We will enter interior through the door and find a notebook for deduction. In the columns corresponding to six colors of the offenders, the players will find a total of six rows marked with letters A through F. The individual spaces correspond to the rooms where the thieves could be hiding. Each player gets one sheet and pencil with it and puts it in front of himself. All cards (32 pieces) create a deck (shuffled) and eight, ten or twelve cards (according to the number of opponents in the game) are dealt to every participant.
Individual players are the only ones, who know identity and composition of their cards, but they will give away a little notice to others every turn. Before starting the match, one player after the other rolls a set of two dice. These outcomes provide coordinates for the result table (notebook in front of each player). Everyone must find bad guys matching the colors and letters (one and other dice) in his hand and record the exact number of cards, that match this condition, in that space. In the beginning, everyone will have several numbers in their table.
After that, players will start the turn, which will start again with a roll of dice. This time, however, the letter combination will be of interest only to active player. No one else will count cards. But the player on turn will do so and again will mark their number in the coordinates of the color and the letter. However, if the combination of dice points to a box, that already contains a value, the player must roll again until new value can be written on paper.
Based on these results, player can try to guess the exact number of specific cards of an opponent in their turn. He must give the color and letter and number. If it is wrong, then the interviewee marks a small cross in the box to indicate that he or she does not hold the card at all. On the other hand, if the tip is correct, then the puzzled player must unload unveiled card from his hand and at the same time mark the box, that these cards have already been revealed.
On the contrary, a successful guessing player will mark one success on his paper. Because he made a successful guess, he can now go on to choose another opponent and guess again. He will play until he makes a mistake. But the move can end in one more way, because with every success, it is also necessary to check the possible obligation to circle the digit. If any of the players has the same number of cards in front of them, as indicated in the coordinate, other numbers in the column and line must be truncated. Once one of the players has thrown away his last card, the game ends. The one, who has the most slots filled (with the right guesses) becomes the winner.
Gauner Raus is an interesting deduction game that mixes coincidence and tactics from notes. They now have clear rules and all the numerals on the papers. Players can record a lot of information and be the first to tip the number of cards of a certain type and letter in other's hand.
At first, it's all a little confusing because the theme has been lost at the start of the rules. Hunter does not feel bad about the game and it's all about trying to find an opponent. The party is therefore a good news for all lovers of thought and deduction. But it approaches everything a little differently than we are used in other deduction games. And that clever process is where the game gains plus points.
Record table is made really clever. Players give each opponent a piece of new information. It's not just numbers. Instead, there is a circle to indicate if a player does not have a card for that combination as well.
It's all about who can guess them faster. This is more righteous in more rivals when coincidence influence is erased. In two, each player may have a different set of cards (different groups) and therefore different chances to identify them.
Unfortunately, once again (with Drei Hasen), the first impression is markedly undermined by poorly translated rules. Of them, many things are not apparent without further investigation. Rules make it unnecessarily demanding and non-intuitive, though it is not. The more it is a pity when we look at funny graphics and whole work that fits nicely for the game.
Gauner Raus offers an unprecedented chance of trying to deduce cards in the hands of other players. You need a fair amount of deduction because dice give players only instructions to reveal the information. Gauner Raus is an excellent news for all who like to reveal secrets in the hands of others.
Designer
René Puttin
Artist
Rolf Vogt
Publisher
Drei Hasen in der Abendsonne, OPEN'N PLAY, Popcorn Games
Year Published
2016
# of Players
2 - 4
User Suggested # of Players
Best with 3 players
Recommended with 2 players
(2 voters)
Playing Time
60
Mfg Suggested Ages
10 and up
User Suggested Ages
10 and up
(1 voters)
Language Dependence
No necessary in-game text
(1 voters)
Category
Card Game, Deduction
Mechanic
Dice Rolling, Paper-and-Pencil, Pattern Recognition, Push Your Luck
Primary Name
Gauner raus!
Alternate Names
Boeven weg!, Crooks out!, Dehors le brigand!, Fuori i banditi!, Mafia Code!, 마피아 코드
Infos courtesy of boardgamegeek.com. More Infos.
Reviews: Gauner Raus! – hunting criminals
Final word
Gauner Raus is full of dice rolls. And they always specify a co-ordinate, as well as the kind of cards that the player's total hand count must be revealed, by adding number in the notebook. This is the only source of information for others, but clues gradually appear and players try to be quicker in deducing and guess exact identity of cards. Such a hit is then a point, that can decide the winner. The game in the first matches is spoiled by the poorly translated rules (from German to English), but after that, Gauner Raus works as a great fun for anyone, who likes a little deduction dessert.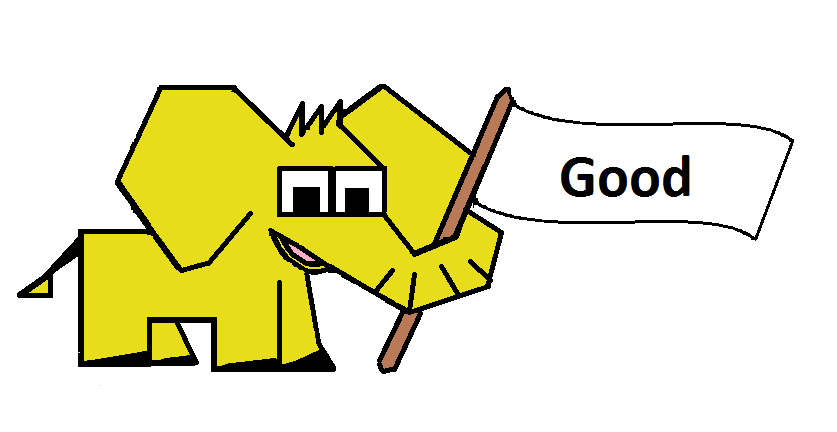 Pros
interesting disclosure mechanism
nice graphics
excellent notebooks
dice only guarantee gradual dosing
Cons
bad rules in English