You know it too. You are going to have just a peek and leave with an armful of useless things. Most of them will you never use, half will lie in the attic and the other half will be given to your friends. Who knows, what they will use your trinkets for, but we can tell right now, they are not happy to have them. As the true collector, you should learn to do the whole purchasing a little differently. Instead of getting there by yourself, you should send agents, who buys only really interesting stuff. All you have to deliver is money..
Today, we shall look to the other side of the fence and become one of those agents. Maybe we finally learn something in the fields of haggling and really just collecting the most interesting items. Means to do this was provided by author Leo Colovini, who presents his new game under flag of Mayfair Games and deals precisely with this issue. Game is called Flea Market and is a novelty for 2015. Illustration were done by Patricia Raub.
Box seems on the right path between big and small. But in the end, it has just as much content inside, to fill only half of it. So its still too big. What do you think it will be like, if there were animals standing behind the selling posts? This sale is in fact looking as such Zootropolis full of animals, that are doing, what humans usually do. Rabbit and raccoon are selling, while otter is selecting, what he should buy.
Inside the box, we find short rulebook, ten dice (five color sets in two pieces), other three white dice and one common game board. It shows us peaceful life in the meadow, where current flea market takes place. For players themselves are ready oval cardboard pieces of sellers, package of sixty bills (made of cardboard) and round sixteen tokens of items.
At the beginning of the game, each player chooses a character. According to its color, each participant also gets two dice and starting cash in the form of twenty-four dollars. On the board lying in the middle of the table, item tokens are then spread randomly and their identity is revealed. At that moment, you notice, that pieces are numbered just as are the spots beneath them. Players determine among themselves, who will be starting player. He gets another three dice and starting player token.
Each round starts the same: by rolling a trio of dice for the sum, which will point out certain item, that will be sold during this turn. Randomly selected item shall be moved to the stage in the middle of the board, where all involved players will fight for it. But before the auction begins, players must fill in the gap, which emerged after moving item – they collapse all items forward, so there is new empty place nearest to the entrance possible. This reveals new number on the board, that runs along the road in ascending order.
Then, everyone secretly rolls a pair of own dice. One of them can be re-rolled once. Whether they choose to do it or not, sum of dots creates their financial offer for current round. Now that many dollars will player has to pay, if he wants to actually buy the auctioned object. However, only in the event, that he has offered enough. Once all have their final results on the dice, they reveal their offer and from the highest amounts have opportunity to decide, whether they want to buy the item or not.
Auction continues, until item finds a player, who is willing to pay the amount to the bank. He takes a piece to him immediately, passes white dice to next player in turn and game continues with new round and new auction. But during the game may arise yet another situations: first of all, it can easily happen, that nobody wants to buy the object. In this case, it automatically goes to active player, who rolled white dice at the beginning of round.
Even more interesting is the moment, when item drawn is already owned by someone. Even such a thing will go up for auction again, but only after current owner gets his profit. He receives money in value as highest free stand number (as they are gradually revealed by the purchase of the goods). Only then will he move object of interest with his own colored token on stage. If someone wins it, he pays the amount to its original owner. If no person is interested in buying, item does not change its owner and a player he can keep it.
The game goes on, players sell items, collect and spend money, until the moment, when one of the participants collects banknotes worth a total of forty-five dollars in his wallet. That player becomes immediately a winner.
Flea Market is a dice game, which does not give players much choice. They have to cope with what they roll and what luck entrusted them with. One re-roll is often not enough to save the day, when two big numbers are rolled. And total sum of over ten usually equals not being able to buy anything, because you will not like to spend that amount. On the other hand, lowest numbers are also bad, because you often do not get chance to buy item – someone does that sooner.
This makes the game very random. And your chance to win very often depends on the success of first few rounds, where dice may also decide about your success or failure. Who does not buy during these rounds, will not have an easy task to catch up on his loss later.
Everyone is obviously trying to get those numbers, which have a better chance of repeating itself. Therefore, it is clear, that nobody will fight for number eighteen and it will be often left for free to criers. It is not any surprise, that way to win is paved by rewards, that players receive, when their own numbers are rolled. Unfortunately, we have no opportunity to influence the outcome of the auction even here and only wait to see, what their opponents are able to do with their rolls.
The game is so simple and random, that experienced players are quickly abandoning the game. Certainly, there will be beginners, who will love it just for its simplicity and dragging for objects. Among our testers, this happened only to two players, who have finally rated the game higher, than most editors. Plus points for Flea Market is hidden in game time, which may fit well under a half hour. But even this depends a lot on luck and experience and there are also some 45 minute games. The more players are in the game, the more casual it gets. Length of the entire battle is still and is not based on number of participants.
Processing of the game is only average. Banknotes are surprisingly small, but much bigger problem is the tiny game plan, which must hold all those tokens. Actual illustrations are not special, but they are alright. The only exception are tokens of banknotes, whose pictures are not aligned well.
Because of all this, Flea Market is no more, than an average game. Experienced players can even deduct one more star on our scoring scale, while beginners can slightly increase ratings. Our final grade is the golden middle way between those two camps. Result is that Flea Market is really not too thrilling.
<br><br>
Infos courtesy of boardgamegeek.com. More Infos.
Reviews: Flea Market – trinkets for life
Final word
Flea Market corresponds exactly to type of game it is: it contains a lot of dice. It is very random and luck determines your chance to buy good items. Nevertheless it contains an interesting idea with endless auctions, where players are fighting over things back and forth. Everyone tries to especially buy those with a higher probability, that number will be rolled on and on three dice sum. But the game is pulling downwards not only by luck, but also by processing. Flea Market can be viewed only as a gift for beginners, who appreciate the luck involved.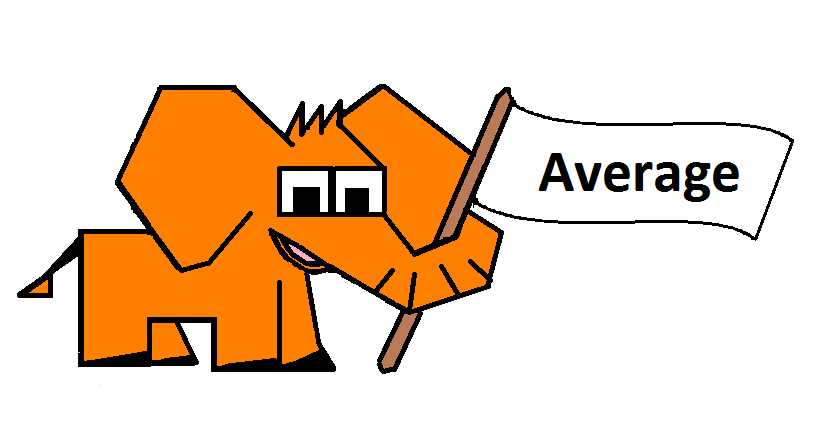 Pros
original auction mechanic
chance of a quick game
dice = fun for beginners
Cons
processing
randomness
game time is not balanced