Is it just me or did we really saw a red flag? I feel, that I probably see only what I wanted. And I want nothing more, than to be at our destination. My lead to other is getting thinner with every yard and my fatigue is growing quickly. I'm not sure, if I will be able to hold my lead until the finish line.
Board game from cycling environment is prepared for us by Lautapelit.fi company and this released game was developed by Asger Sams Granerud. It saw its fist daylight at the fair Spiel 2016 in Essen and we got the opportunity to try out a game on our own.
At the beginning of the match, players take a deck of six cards and choose one track, on which will they measure their cycling strength. Following the instructions (sequence of letters), they assemble whole track from pieces of different straights, turns, start and finish tiles. Everyone chooses their color, gets appropriate small board and a set of two decks: one for sprinters and the other for a rouleur. After doing this, players will also take miniatures and position them on starting grid.
Players will alternate in turns, but first, they all have to choose rider, who would they like to move forward. They draw four cards from his deck, choose one of them and place it with value down on the correct side of the game board (to selected racer portrait), while rest of cards is set aside to bottom of their decks. They do the same for second two-wheeled racer.
After all players have scheduled their cards, they become reality also gradually, going from cyclist in front towards the rear. In the process, they may use both lanes, but they will get no advantage, its only option to avoid their rivals. If the cyclist movement ends in place, where some other competitor is already standing, they must stop one space earlier – behind him.
Used cards, however, are removed from the game and can no longer be reused. At the end of the round, players will also find good news for all the stragglers. If a cyclist is only two spaces behind other cyclist (one empty field between them), then a tow activates for him at this point and he closes this gap. Because this element is evaluated from back to front, some cyclists may even catch up more spaces in one round. Any cyclist, who is at head of his group, gets one exhaustion card. This can later be used for movement.
Special rules should be applied on climbs and descents. And while in the latter, it is not possible to catch up like recently described, higher number than five cannot be used to climb into a hill. Game continues by moving cyclists up to the moment, when one of them crosses the finish line. That player is the winner.
Flamme Rouge puts us simple on start of one cycling race. It is composed of tiles with several lanes and players use cards to move their racers. Every time they have to choose from several distances, that can their pedalpushers travel in that round. But it is necessary to count with other drivers and, if possible, stop your movement behind some other bike, where players save energy and can move even further.
Such savings are then reflected especially towards the end, when a player has more cards in his collection. At the beginning there are enough to choose from, but each can only be used once per whole game, so the offer is narrowing down quickly. Players must be careful, because this game is definitely different from others.
Players do not have any hard choices in front of them. Selecting multiple cards always allows to choose, how to move forwards. There is not much possibility to conflict with others on route. Players can do slight blocking, but it all continues especially in terms of positional struggle, just like in real cycling. Possession in tow is the most efficient way to ride. Racer in the first place has the most difficult role, because what he moves, he gets. Nothing more.
This group behavior and support of riding in cover is, what makes the game great, if you love cycling. Effect on driving is important in climbs and descents and everything affects that single special rule about riding in tow. Using cards, players will also determine, which values will they have to spare at the end of the game, when all stakes are in. Thanks to this decision, game also carries its name.
And because there is not too much to think about, game itself does not last very long. The race may be over within half an hour, which is a great advantage. It is better, if there are more competitors, because the race is more exciting with bigger peloton. Thanks to larger pelotons, several times already mentioned towing come into play, when players can move forward without sacrificing cards.
Every athlete has their own deck, so players can divide tactics differently. Unfortunately, they also have to split their attention between these two decks and it is not hard to mix the piles, forget and make wrong decision. We got a little worried about replayability (few track cards), but because players can build their own route, this complaint is unnecessary.
Game has a very nice processing, in which you will even build your own racing tracks. As a recommendation in the box are several different races, but nothing prevents you to make your own with available tiles. Game attracts even children because of its simplicity.
Flamme Rouge contains a pinch of tactics even given its theme. Players can choose card from hand and try to maneuver better, than others. Search for positions in the peloton is crucial to a successful finish, as well as management of cards. Surprisingly, even with such simple rules, it can all work and gain interest of players. Flamme Rouge deserves praise, though not the biggest applause it can get.
Designer
Asger Harding Granerud
Artist
Ossi Hiekkala, Jere Kasanen
Publisher
Lautapelit.fi, Conclave Editora, Devir, FoxGames, Gigamic, HOT Games, Lavka Games, MESAboardgames, Pegasus Spiele, Playagame Edizioni, Reflexshop, Stronghold Games
Year Published
2016
# of Players
2 - 4
User Suggested # of Players
Best with 4+ players
Recommended with 2, 3, 4 players
(276 voters)
Playing Time
45
Mfg Suggested Ages
8 and up
User Suggested Ages
8 and up
(93 voters)
Language Dependence
No necessary in-game text
(26 voters)
Category
Racing, Sports
Mechanic
Catch the Leader, Hand Management, Modular Board, Programmed Movement, Race, Simulation, Simultaneous Action Selection, Track Movement
Expansion
Brettspiel Adventskalender 2017, Flamme Rouge: Brettspiel Adventskalender 2017 Promo, Flamme Rouge: Dice Tower Stage Cards Promo Pack, Flamme Rouge: Etape de la Vallée, Flamme Rouge: Grand Tour, Flamme Rouge: Le Grand Baroud (Team Direct Énergie), Flamme Rouge: Le Grand Tour 2018, Flamme Rouge: Meteo, Flamme Rouge: Peloton, Flamme Rouge: Plateaux de Wallonie, Flamme Rouge: Styrkeprøven, Flamme Rouge: Team Trial, Flamme Rouge: Vätternrundan, Flamme Rouge: Vuokatin vaara
Family
Country: France, Game: Flamme Rouge, Players: Games with expansions that add solo play, Sports: Bicycling / Cycling, Theme: Retro
Primary Name
Flamme Rouge
Alternate Names
Wielka Pętla, Крути педали
Infos courtesy of boardgamegeek.com. More Infos.
Reviews: Flamme Rouge – pedal to the tar
Final word
Flamme Rouge has competition in world of cycling games. But it approaches racing by its own rules. First, reducing the influence of chance by selection of cards. No dice. On the contrary, game adds a few simple rules, whose interplay gives an overall impression of true cycling. Game is not time consuming and it really does not matter, how many competitors will meet on the tarmac, competing for yellow dress. Flamme Rouge is a surprise for us and we encourage every board game positive cyclist to play it.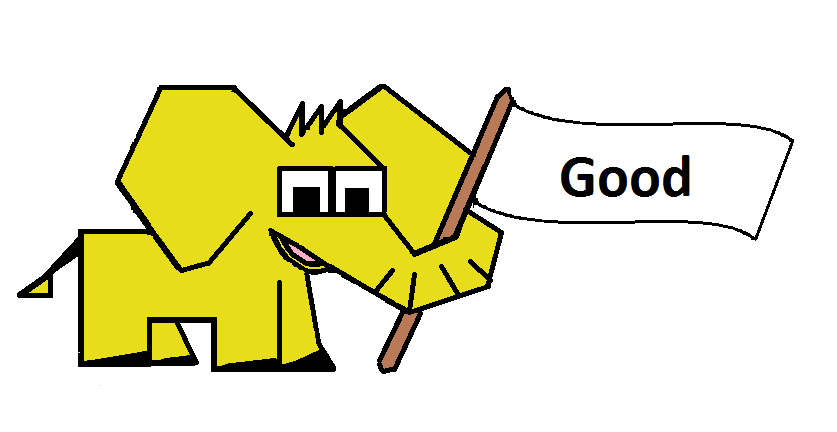 Pros
clever ride behind each other
really simple rules
planning ahead (setting cards underneath)
always more cards to choose from reduces effect of chance
option to build your own tracks
climb and descent
Cons
too easy
two decks (one for each cyclist) will confuse