Every day, we set off to pasture and watch three cows as they graze peacefully. Today, I discovered awhile ago with horror, that one cow has disappeared. There is no sign of it and other two face, as if they had never heard about their friend. I do not know, what happened. But I will have to revamp a lasso and catch a replacement. Once, I was best in it.
You have probably never rehearsed wild cattle hunting. But everything will be first time sometimes. This time, you will get this chance in board game El Gaucho, which was for all lovers of desktop fun created by Arve D. Fuhler. We have recently reviewed his game Pagoda (review). This new game was published under the auspices of Argentum Verlag, which kindly donated one piece of their game for review. Graphics processing is work of Dennis Lohausen.
Game is hidden in inconspicuous medium-sized box with a bearded cowboy cattle on the lid. Indoors, player will remove game board in the first place. Its surface consists of city, where gauchos live and cattle is grazing next to it. At the very top, there fence, where players will be watching pile of dice (and create it from prepared cardboard pieces). Besides these first cardboard pioneers, participants can expect other cardboard components – tiles with different kinds of cattle. There is also wooden stuff – gaucho pawns and one token to be put on a scoring scale.
At the beginning of the game, each player chooses one color and occupies zero on the scoring track with his round token. Cowboys pawns are put in front of players, as well as up to three tiles of starting cattle. It is also necessary to prepare initial state of grassland – each row can be filled with cows as long as the sum of their values (large number in the top left corner) does not exceeds twenty.
Each round starts the same way – by rolling the dice into a pen. Players will almost immediately také them out of there, each selecting two following order, which was determined at the beginning. Their values can then be immediately used to send their cowboys on the game board. Characters can be placed either into town and get for it a special action in the next round or onto the pasture, where they can immediately start hunting cows.
Values of the cubes are of course important. While the building clearly show values, that must be followed, cattle needs a little different approach. A player may use one or two dice and try to exceed value needed to catch it – number in the upper left corner. Only then can a cow be tamed. But gaucho must stay with his catch on the given pasture until its closed.
If player has not value high enough on dice, there is one other possibility to catch it halfway using by comparing with smaller number in the right corner. Such a gaucho does not yet has complete control over the cow and player must place him laying on the tile. Only small number from additional dice (in subsequent turns) may help gaucho to keep the cow for himself.
Thus, pawns may stay there for several rounds until the moment, when all the cows on given pasture have their successful hunters. Players take their catched tiles and attach them to their herds. They are categorized according to type of cattle. New cow can be attached only as part of ascending or descending sequence of numbers. Otherwise, it is necessary to immediately sell the herd and start new line with this acquired piece. Selling value is highest cow number multiplied by the number of accumulated animals of that color.
Standard rules can be sometimes violated, if players have a pawn somewhere in town, waiting from previous round. Then, they can suddenly sell any herd for more money, change rolls or steal one cow. Victim fortunately gets his loss compensated with money.
At the end of each round, empty pastures are supplemented back to value of twenty points. The game then continues until cow draw pile is empty. At that point, players will play last round and then they compare their profits accrued from sale of cattle throughout the whole game. Shepherd, who has largest fortune, is the winner.
El Gaucho is an interesting mix of three game genres, that have a lot of fans. In the first place, it is worker-placement. In addition to the buildings themselves, players are sending their gauchos out to pasture, where they catch cattle. But only with cows, players can create sets, that can be sold for a profit. All their plans are partly subject to will of the dice. Let´s get into more detail.
Individual actions are preceded by rolling all dice. These dots creates offer, but even last player in order has still some choice and does not need to be only satisfied with what was left for him. In addition, players themselves can decide, what action they will use dice for. Although, coincidence makes their plans impossible for that round, but they can always substitute them with something else. Everyone must be able to work well with offer and develop his tactics during whole game.
Pawns are sent to different places on the board, but do not return immediately back to their owners hand. And neither they bring immediate profit. Here is the place, where player ability to plan ahead will show, by sending workers to different fields of the village. These advantages are main way to victory and their proper usage can separate winners from losers.
Collection of cattle sets is the most important means to gain points. Oddly enough, timing of the sale itself is not alone so crucial, but to watch, that cattle numbers follow each other. But even early sale is not disadvantageous and can lead to fine profit. Games are often very close till the end.
Players can mutually steal cattle from each other´s herds, which are already acquired or even to scare off cows on pasture. Affected player always gets compensation. It is also first indication, that El Gaucho is a family game. And is it really so, although it is moderately difficult to plan. Its game time is around one hour and undemanding rules are good news as well. In doing so, it does not make sad even experienced players, who find interesting connection of different mechanisms.
El Gaucho is interesting, because it has a lot to offer to both basic groups of players. Beginners will appreciate its simplicity and quick progress, while more experienced boardgamers can delve into it even deeper. It is not entirely a good candidate for first game in the collection and entry into the world board games, but if you have played some, then you definitely are in for some interesting moments. El Gaucho will enchant you with its magic surprisingly easy.
Designer
Arve D. Fühler
Artist
Dennis Lohausen
Publisher
Argentum Verlag, Egmont Polska, The Game Master BV
Year Published
2014
# of Players
2 - 4
User Suggested # of Players
Best with 4 players
Recommended with 2, 3, 4 players
(32 voters)
Playing Time
60
Mfg Suggested Ages
10 and up
User Suggested Ages
8 and up
(7 voters)
Language Dependence
No necessary in-game text
(17 voters)
Category
Animals, Farming
Mechanic
Dice Rolling, Set Collection, Worker Placement
Expansion
Brettspiel Adventskalender 2015, El Gaucho: Fodder for the Cattle
Family
Animals: Cattle / Cows, Country: Argentina, Country: Uruguay, Mechanism: Dice Drafting
Primary Name
El Gaucho
Infos courtesy of boardgamegeek.com. More Infos.
Reviews: El Gaucho – life of cattle drovers
Final word
El Gaucho is hiding behind simple rules, while it is able to offer an interesting experience even to demanding players. There is more pathways to gain points and it is never certain, that you will be the best. At that is, where dice can stir the player´s chance for victory. Game is fast, flows nicely and offers a very pleasant evening. Combination of rolling the dice, worker placement and collecting sets of cattle, that is cleverly interconnected and although game has not important (and substantial) theme, it makes up for it with its processing. El Gaucho is nice moderately advanced game, which will be appreciated by all, who like to plan.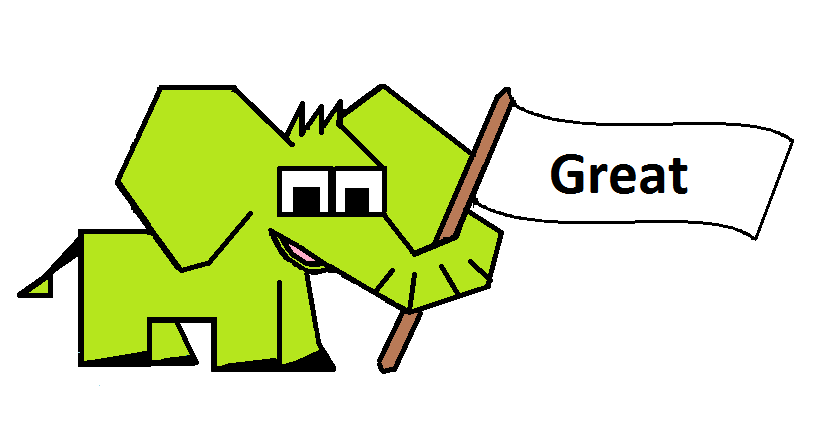 Pros
interesting combination of mechanisms
interesting for both beginners and experienced players
quick turns and time
nicely played
possible to steal opponent´s cattle
need to plan ahead
Cons
topic is not so significant