Does Ichtyostega mean anything to you? And what about Spinosaurus, Parasaurolphus or Anurognathus? You do not know? You have probably never been to Twist island, where history repeats itself. Or maybe it never ended, who knows? But the main thing is, that there all all kinds of dinosaurs living there nicely together in harmony. But all this was true only until recently, because now they have to worry about their neck!
What wiped out the dinosaurs is not so clear, but we know, that we will see them in a card game Dino Twist. Created by Bertrand Arpino and richly colorfully illustrated by Stéphane Escapa, all this was published in 2015. Game appeared as part of Blackrock Games company stable, but creators belong to brand Bankiiiz Editions.
Dino Twist is purely a card game, as size of its box indicates. On it, we see a lot of dinosaurs, but island on which they stand does not resemble paradise, where they lived, at all. Only the tip of the mountain is left of it and small plain around. And still, inside are waiting for us dry and safely packaged cards. More than a hundred dinosaurs, who belong to four different species – grass, water and winged carnivorous and each belong to some color. Individual dinosaurs also carry a numeric value in the corner.
Along with them, there is also twenty-five event cards, that are decorated with icons. Last pile of cards will form islands, show starting dinosaur cubs, sme bonus cards, dinosaur graveyard and large rocks, where you can save yourself.
At the beginning of the game, players choose ten random event cards from the deck and place eponymous Twist island in the middle of the table. It then gets surrounded by eight baby dino cards placed in a way, that individual environments are opposite to each other. Every player then receives seven random cards of dinosaurs, which he picks up. In front of him, each player also puts one island (his home), as well as a cemetery card. Other cards create supplies on the table.
Each round is then divided into two parts. At first, all play at the same time and do the preparation. It begins by revealing a new card from event deck. It is immediately valied until the next round, when it is replaced by the next in line. After that, each player chooses one or two dinosaur cards from his hand. These are creatures he wants to use to conquer the island. In case of two, they must both belong to the same species. When all the planning is done, cards are revealed and animals of same species and same strength cancel each other out.
Then can they proceed to second part of the round, in which gradually the fastest and thus weakest dinosaur attempts to attack the island. Every creature can attack only weaker opponent of the same species. At the beginning, all positions are taken by babies, so it is easier to win, than in the following roundsm, when adults take their place. Players replace defeated dinosaur with their card (in case of a paired attack, by weaker one).
Defeated creature is not off into the box, but instead player gets it for his own island. But it has to be placed exactly on the same spot, where it originally was living in the middle. This can replace any dinosaur, that already is located at this point on the island. Then players draw cards back to seven, and once they do, game proceeds to the next round.
Crucial role in the game is played by a cemetery, where dinosaurs could leave in a situation, when player has no suitable card at the beginning of the round. Above all, creatures get there by elimination ofthe draw (when comparing strength) and therefore have not even reached battlefield.
Game continues until the moment, when event drawing package shows card of large rock. At that moment, all participants sum up accumulated points for strength of dinosaur on their island, plus two points for every creature in the graveyard and value of bonus cards obtained thanks to speed of filling their own island. Player with the highest score is the winner.
Dino Twist lets us dance with dinosaurs on the island, but not just for fun. They will be dancing for survival. Game is a real battle between these creatures, that players constantly compare against each other and only bigger and harder claws win every time. No chance for the outsiders.
In the first phase, dinosaurs are compared to each other among players, wherein the game is also quite random, because players do not see each other's cards. Fortunately, however, this option is not so problematic, because although the multiplayer encounters can end in ties, cards discarded at this moment bring points at the end. They only can not participate in the second phase of the round.
Game allows relatively solid tactical planning, because you can always attack only fixed part of the island. When selecting a single environment, player can always choose between two positions. By doing this, attacking players are only trying to gain valuable specimens for their island. Its not bad idea to use a pair of same creatures for it. It will not be hard to overcome them in following round (switching them on your island) with a new attack, because only one of them occupies free spot on the island.
Its concept and gameplay makes this game a clear filler, with quick rounds long enough to just kill some time. This corresponds to the playing experience, because each game lasts only about fifteen minutes. With more players, it may take five minutes more, but the difference is never somehow striking.
Game is made special by event cards, that come different every game and also in unforseeable order. They somehow influence actions on the island for each round and ensure, that players will not have it as simple and planning is not serene process as they would like.
Dino Twist is a simple card game, which does not offer any breathtaking gameplay, but it certainly is fun altogether. Its main weapon is theme and speed. Hand in hand with these parameters, it is cute also graphic and illustrations are really good. Dino Twist therefore belongs among better fillers and is worth trying.
Designer
Bertrand Arpino
Artist
Bertrand Arpino, Stéphane Escapa
Publisher
Arclight Games, AURUM, Inc., Bankiiiz Editions, Blackrock Games, Evrikus, FoxGames, Reflexshop
Year Published
2015
# of Players
2 - 6
User Suggested # of Players
Best with 5 players
Recommended with 3 players
(6 voters)
Playing Time
20
Mfg Suggested Ages
7 and up
User Suggested Ages
5 and up
(5 voters)
Language Dependence
No necessary in-game text
(1 voters)
Category
Animals, Math, Number, Party Game, Prehistoric
Mechanic
Hand Management, Set Collection, Simultaneous Action Selection
Expansion
Dino Twist: Bankiiizaurus
Family
Animals: Dinosaurs
Primary Name
Dino Twist
Alternate Names
Wyspa dinozaurów, ディノツイスト, 디노 트위스트
Infos courtesy of boardgamegeek.com. More Infos.
Reviews: Dino Twist – dancing with meteors
Final word
Dino Twist is a card game about saving the dinosaurs. But there is too many of these prehistoric creatures for remaining space on island. Players must choose only the very rare specimens. They must strategise, because the tug of war for a place on the island is just one of the ways to gain valuable points. The game is fast and pretty variable with changing events. Dino Twist is great fun with dinosaurs.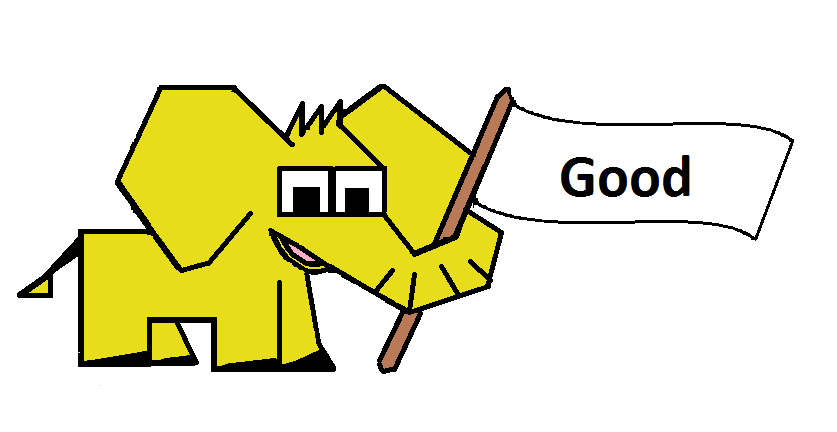 Pros
events each round
tactics in the cards
first joint phase
quick game