Churchill is a board game, as you probably suspect. Designer Mark Herman put you in the role of one of the three world leaders. You play as a paranoid man with a mustache, a wealthy invalid or Mr. Egg prone to death stroke. We put this right, you will be one of these three gentleman: Stalin, Roosevelt or Churchill.
In other words, you either play for the USSR, USA or the UK, therefore allies, who waged their war against little neurotic man Hitler. The goal is to adequately cooperate, conquer Germany and force Japan to surrender. Yet, Churchill is not a cooperative game, because the goal is to shape postwar state in the most advantageous position for your own power. It is a delicate work behind the scenes, if you put your ambitions too clear, the other allies may turn against you.
Whole game revolves around ten historical conferences, where Churchill, Roosevelt and Stalin negotiated on how to wage war. Game is presented around each such conference with cards, which define specific conditions. For example, if Stalin was at that time tripping on mushrooms and did not participate in the conference, it will have impact on the game, limiting opportunities to influence the results of negotiations.
When you look closer on the Churchill game, you will see two basic concepts emerging. They are separated even on the game map. Left part is about ongoing discussion, which is the main part of the game itself. Overall results of discussions are then subsequently reflected onto the part on the right – a tactical map showing the progress and development of troops across the political-military situation.
Game mechanics are not the easiest around. This is mainly because Churchill being a truly original game with it own ideas. We also have to remember, that it's a game from GMT Games, company trying to more or less faithfully simulate historical events. Rules will start to make sense only towards the end of reading, when you are already nearly overriden by despair. It will take just over three dozen of pages full of small text referring in 3.21 to 6.27, with reference to 89,893.3874938. We managed to adequately play the game only with third attempt, while already having some experience with wargames before. Playing in the core is not that much difficult, if you managed to play anything from a COIN series, you can do this too. Just consider it as a warning.
Each player has a unique deck of cards, representing ploughboys and minions. Each card has a point value and most of them some effect, that raise or lower its strength under circumstances as appropriate based on exact topic in debate.
Players have to determine topics of the conference at the beginning of each round. This is made by placing tokens in the middle of the board (on imaginary table). Subsequently, players take turns and always indicate, which topics they want to have fun with. Starting debate is represented by playing of one of the cards. Point value of the card actually means, how many boxes player may move his marker. However, each debate can be also voted against. In other words, each player has the opportunity to play a counter card and based on its point values, he may either mitigate the impact of the situation, negate it as a whole or even move token based on his own discretion. When it gets tough, players can also use card of their leader, which is very strong, but usually brings with it a certain risk.
Players are primarily trying to get tokens on a scale leading to their chair. These are topics, thay have won in the debate and they are allowed to evaluate them during second part of the game. It is not necessary to push a token all the way on the chair itself, all it takes is for it to lie somewhere on the scale. Exceptions are common themes, such as a declaration of war against Japan. On such a fundamental issue, all three of the greats in the game must agree, and it is represented as need for token to end its journey in the middle of the table.
Themes include strengthening of political and military influence, conducting the war in the Pacific and on the European front or acquisition of additional resources. But players can also drag and drop for various sources of power. At the beginning of the conference, Russian may for example suggest, that he would like to be talking about the US production capacity. If he succeeds in dragging token to his side, he may take production capacity from US and use is entirely as he likes. Therefore, he is likely to support the Eastern Front with it.
We always say "probably" and "perhaps" and so on, because intentions of the leaders are different and there is often a moment, when someone outruns the others. For example, US has significant production capacities and if other players do not restrict it, this player can easily get into lead. But Churchill is a specific game in terms of victories, because oddly, player with the most points not always wins. If the difference between the first and the last player is too large, the other player wins. It is a simulation of a certain state, when one of the Powers got too obviously into lead. In reality, the others conspired against and he would not win.
Debates are therefore full of advisable political twists and turns and from time to time, you are even advised to pass some of those resources to opponents, agreeing on supporting development of the atomic bomb or opening of the Western Front. You have to watch, what potential your partners / opponents have. And of course – do everything to win the war.
Each winning theme will be reflected in the other half of the game round, when players transfer their attention to right part of the game board. They move front forward, pushing enemies back and simply try to win the war. Everything is much simpler and you view the conflict from a considerable distance. Still, the game retains the atmosphere of a conflict. If you have the resources, you can move forward, but for example USSR has a powerful German offensive standing in their way. That is, why Stalin would like to open the Western Front as soon as possible, enough to make him move forward. But this again is not well suited to Churchill and so on. The closer you get to Germany / Japan, the more points you earn for winning territories. Another victory points can be earned, for example, with political and military influence in the areas or research of the atomic bomb.
The game can be played with three scenarios, that differ in a number of conferences and initial distribution of forces. From our point of view, the best is clearly full game with 10 conferences, because the first round has a major impact on the game and you can even afford to make a mistake here. In the later rounds, there's much more pressure and player must concentrate like hell. Overall, note that the first game can extend even to 8 hours playtime. Some decisions are so tough, that players may have a tendency to fall into a paralized condition and prolong the game time. If you already get familiar with Churchill, you can also play it in half of that time.
And it's certainly worth it. This game is from a certain viewing still abstract and you are only moving some tokens on a scale. It is after all a very precious gaming gem, that will please all lovers of history. Churchill joined the ranks of a COIN series (it will probably also have followers) and is another game, that should not be missed in the collection of any military enthusiasts. Moreover, the game will be enjoyed by people, who generally do not have to play only wargames in this range of difficulty. Game mechanics are very catchy and game has a strong atmosphere.
Designer
Mark Herman
Artist
Charles Kibler, Rodger B. MacGowan, Mark Simonitch
Publisher
Devir, Fox in the Box, GMT Games
Year Published
2015
# of Players
1 - 3
User Suggested # of Players
Best with 3+ players
Recommended with 3 players
(98 voters)
Playing Time
300
Mfg Suggested Ages
14 and up
User Suggested Ages
12 and up
(21 voters)
Language Dependence
Extensive use of text - massive conversion needed to be playable
(19 voters)
Category
Political, Wargame, World War II
Mechanic
Auction/Bidding, Campaign / Battle Card Driven, Dice Rolling, Negotiation, Tug of War
Family
Country: Soviet Union, Country: United Kingdom, Country: USA, Players: Games with Solitaire Rules, Series: Great Statesmen (GMT)
Primary Name
Churchill
Infos courtesy of boardgamegeek.com. More Infos.
Reviews: Churchill – policits for three
Final word
Churchill is very original game in the luxury processing with great gameplay from beginning to end. If you are a target group, do not hesitate.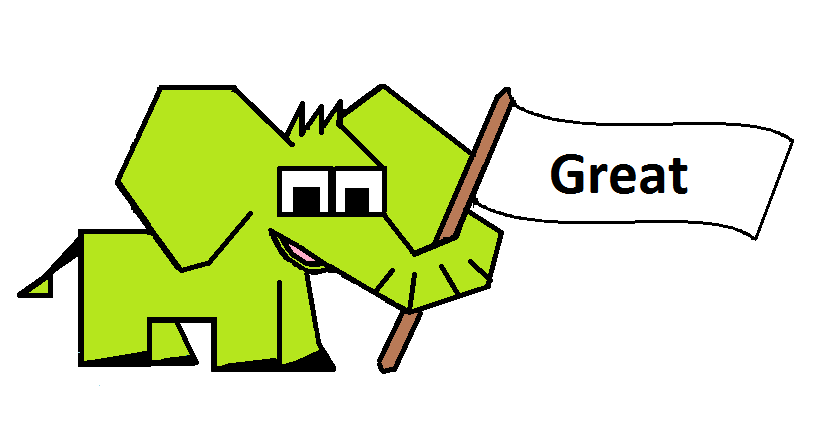 Pros
substantive rules on the game board and tokens
game transparency
high production value of the game
difficult decisions
original cooperatively-conflict game
high replayability
Cons
erratum just after release
unclarity of rules for ordinary mortals