I always had my three secret wishes, but they did not come true. And now, when I have the means to meet them, I have no more desire for those. I have different wishes and they are as distant as it gets. But here comes the temptaiton. Magical lamp has arrived to the market. And I can not help myself but to try to steal the precious treasure just for myself. Probably just to provide rest to my dreams!
And to fulfil our wish, Chris Castagnetto prepared for us a little card game. To transform his idea into reality, he got help from companies Passport Game Studios and Strawberry Studio, which oversaw launch in 2016. Success should get help it from illustrations done by Magdalena Markowska.
Inside the small box with genie, we can find deck of eighteen cards and they contain different images. But they all fall into one of three categories of desires – superpower, gift and world harmony. From these, players select the ones, that match their number according to dots on the right side. After shuffling, one random card is removed without revealing. Each participant gets three cards in his hand, but can only look at one of them. All of them are placed face down in front of him. Next, players take two top cards from the deck and place them in the middle of the table, also face down.
Since then, players will take turns performing two actions with a choice of three activities. First of these is ability to check one card, that can be lying anywhere – whether in front of him, in the middle or in front of any other player. Gradually, players gain overview where and which pictures are located in the game. But its not that easy, because they are moving!
Using another action, players can swap any two cards on the table based on this knowledge. In doing so, their identity must not be exposed to anyone, so they remain face down for the whole time. Last chance to change the situation in the game through actions is a chance to shuffle all three personal cards, put them on the table again, looking again only on one of them.
Anytime after third turn has been played, anyone can call for end the round. They have to have enough knowledge or belief, because to succeed in the round (= win), they need to have one card of each type. Catches are at this moment revealed by all players. Victory may be achieved not only by player ending the round, but by everyone, who fulfills condition of three different card types. Victory goes to the one, who has greatest sum of his card values. He takes reward in form of a wooden cube and game continues with another round. If someone manages to repeat victory for second consecutive time, he gets two cubes instead of one. Whoever first gets five points becomes winner of the battle.
3 Wishes is a really special game, in which decides overview, deduction, but also memory. Rulebook is very simple and because of it, thrilling entertainment awaits players in each round. You can never be sure, that you did not make a mistake and you do not different cards in front of you. To do that, you only need to have one card changed, which you know nothing about and you are screwed. And suddenly everything is again full of question marks.
Players are constantly trying to keep track of all the cards, as much as is in their power and game options allow. But it is not easy, because the game is quick, and since the fourth turn threatens, that someone knows about the cards more than you do. It is therefore important to balance gathering information and trying to make it harder for opponents to get their full set. And it's not easy, because all players can move with all the cards and look at them.
Of course, it is clear that the game is highly dependent on chance. The initial cards dealt determine, what chance have the players to win quick victory in the round. And they have to last four turns to even take advantage of it. This happiness usually not several times, so others have a chance to follow through and have some success. As the cards are constantly relocating here and there, they really test memory of all those involved. Moreover, under the rules, it might look like it, but players must constantly be involved and watch a game, that is constantly changing and evolving.
Game contains also special cards, that can double points gained in the round, and others, that can instantly lose you entire round. Now this card of time travel is a great weapon, that can be timely slip among someone's cards and thus completely ruin his plans. Everyone knows, that he should immediately try to get rid of this card, before the end of the wheel.
Rounds are extremely fast. It usually takes only a moment for some of the players to succumb to temptation and pressure and try to get point for himself by ending it. And this dynamic is the result, why the whole game is so easy. It is an excellent rexaling fun with no need for some overly burdensome rules and players are just enjoying the course as it is. The game needs at least three opponents to make the course interesting. The more players, the better the overall impression.
3 Wishes is light entertainment, that you would love to repeat. Simple swapping of cards brings interesting course and players really enjoy it. Of course, you have to be accessible to this type way of rivalry. 3 Wishes are pleasant relaxation, really nice filler and as such should also be approached.
Designer
Chris Castagnetto
Artist
Magdalena Markowska
Publisher
Cranio Creations, Hasbro, Jolly Thinkers, Lex Games, Passport Game Studios, Rebel Sp. z o.o., Strawberry Studio, Zhiyanjia
Year Published
2016
# of Players
3 - 5
User Suggested # of Players
Best with 5 players
Recommended with 3, 4, 5 players
(9 voters)
Playing Time
5
Mfg Suggested Ages
8 and up
User Suggested Ages
8 and up
(5 voters)
Language Dependence
Some necessary text - easily memorized or small crib sheet
(3 voters)
Category
Card Game, Deduction, Memory, Mythology
Mechanic
Memory, Set Collection, Take That
Expansion
3 Wishes: More Genies! Promo Card
Family
Mythology: Arabian
Primary Name
3 Wishes
Alternate Names
3 Desideri, 3 Dorințe, Tricky Wishes, Trzy życzenia, 夢想x3
Infos courtesy of boardgamegeek.com. More Infos.
Reviews: 3 Wishes – fulfill your desire
Final word
3 Wishes eventually result in quite a surprise. They are light entertainment, but as such, they work very well. With its cleverly set mechanism for exchanging cards, many players will like it and enjoy it with younger players as well. A family gathering or relaxing gameplay is really ideal moment to pull this game out of the pocket. Moreover, it gives scope to excel in players with good attention and memory. Although feel is casual, it all balances out with excellent playing time. 3 Wishes certainly fulfill the wish of anyone, who would like to play and seek game to have fun with.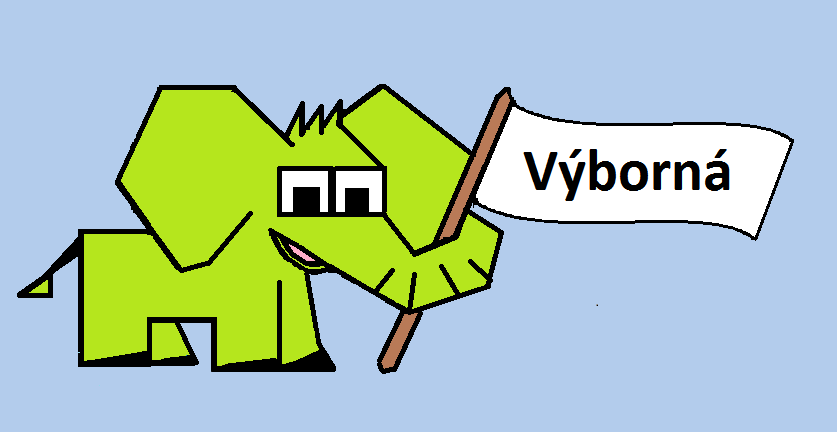 Pros
secret cards
you can change any card
multiple cards are changing situation
fine illustration
fast time
Cons
weaker in three
luck decides