It was enough for one corpse to come alive. Everything else was just a matter of time. Disease spreading initially seemed slow, and some might even have felt, that WHO has it under their control. But then the situation got much more dramatic. The neverending "End is Coming" signs on streets ceased to appear. It is so obvious now, that no one needs to emphasize it further. Now we're just trying to survive as long as possible.
Image of the undead end of the world has been designed for us in the game of Zpocalypse: Defend the Burbs by GreenBrier Games (Grimslingers). The game was created by Jeff Gracia, while Stephen Gibson was responsible for the graphics and whole creation came out in 2016. This is the second edition of the 2013 version, but do not expect any comparison from this review because we have no experience with the original version. So it will be completely independent review of this new one, as if it was a whole new game.
Inside the apocalypse box hides (after punching them out) a stack of square tiles surrounding building, where the players found shelter. Also, the building itself has its map, even for its second floor serving in the first scenario story. It is from these cardboard boards that players create a map and second floor is placed next to it. On each side of the streets around the house, players will place spawn point tokens and place a large action board with a calendar nearby. Individual setup is based on the scenario, that players gradually go through with story of the zombie infection. Gradually, the plot extends beyond the building and its immediate surroundings. But that's going into too much detail for now.
During setup, each player selects two survivors (usually random) and two starting weapons. These cards will be attached to a special board in their color. Player will lead one of the heroes. Each of them gets a rotating indicator of lives and sum of their defense numbers is noted in the middle on rotating marker. At the top, there is a place for inserting cards of equipment and other items. Depending on their chosen color, participants also get one pointer to mark starting position on the route (on the action board). Lots of scenarios then contain specific additional rules that modify the course slightly.
Heroes always start at a place, that tells them the current state of the story. At the beginning of the game, players also place undead on the board – two opponents for each participant. At the very bottom, task of all the participants is to survive the night that lasts five rounds. In each round, the player gets one turn. It starts with a red dice roll (two for each member of player's group) and the number of dots indicates the energy (action points) that can be spent. Active player arranges them in front of him and gradually spends them on the available actions.
There is not too much activities to choose from, because the Zocalypse is purely focused on fighting and survival. Even here, player needs to have action points that can be spent for a successful hit. He can combine multiple dice and each weapon has its range listed, counting spaces on the map. The level of the hero in that type of combat determines how many dice can be spend at the most. For that, characters and weapons have skills, that can also be used for points (or even for free).
Finally, players will also get to undead turn. They move a few fields, then attack and deal heroes some wounds. Undefeated creatures will make company to players for five rounds, after which any remaining monsters can escape from the rising sun – the night is over. But it is precisely the casualties, that do not make players happy – for each escaped zombie miniature, a pointer on the scale of destruction is added. And the fifth point means, that in the next round, the newly discovered enemies will get reinforcements of one strong mutant. Players, on the other hand, also progress on this scale and each victory point for each zombie defeated allows movement here. Players' characters can even get perks over time, providing special skills.
But we all talked about half the game, when the Sun is not glowing. Then there is a day phase, in which players have to heal their heroes, feed them, but can also do various preparatory works. The group of defending people also gets some resources to start with. But they will have to find most of them themselves through scavenging, for which dice are used again. With the help of skill, they can craft objects to improve home and defenses. It is also possible to lower the level of destruction by sending some of the heroes to guard their home and to cure another.
Players thus fight off one zombie raid after another. They wait for one night, but a moment later, there is a twilight and another fight. In the event that the scale of destruction reaches the number thirty, all efforts end with loss of the whole team. On the contrary, victory does not necessarily belong to everyone. Although the players succeed as a whole in the chapter of the story, the most active (according to collected points) player is also awarded.
Zpocalypse 2: Defend the Burbs is another game in the theme, that gives us responsibility for the fate of the world and lets us to fight against undeclared disease. Zombies here are completely unthinking creatures that have several levels of strength and difficulty.
Greater depth is brought to this game by heroes and their possibilities. The most interesting is the division into two phases of the day, exactly as if it was a real fight with zombie infection. At night, fear is spreading, it is necessary to fight and defend every centimeter. And when the sun shines, there is no danger, but also no time to rest. You have to spend it all on improvements of defense and replenishment of raw materials. The theme is still here and will not disappoint in the atmosphere of whole gameplay.
But back to the daily phase, that deserves to be emphasized. Players can get objects in search of ruins, but they need dots on dice again. But even crafting objects is a perfect addition, which gives players the feeling that it's not all about headless thumping and shooting. The day is the moment, when this game is the most fun.
This time, the fun is also at the heart of the story and whole story is nice. Here, Zpocalypse should get plus points. The individual scenarios are really different, the rules change slightly, and the players feel a sense of continuity. It is also supported by the improvement of the characters between the different matches, which will make the players happy. Each such element, that is transmitted between games improves the overall experience.
However, there are several crucial elements in the course of the game, in which the view of the game will vary among many people. In the first place, each round progress is determined by red dice. They tell players everything that they will be able to do. And it has a very significant impact on chances and is decided by luck. Additionally, the game time of individual stories is very uneven and can be between two hours, but even much longer. And it is time, that you will not be able to sacrifice regularly for a board game. Thanks to it, it's not easy for this game to reach table at all. On the other hand, you can find the option to save and then "load" your progress.
Adding semi-cooperation element, in which only one of the participants eventually wins the story, is a bit specific. The overall impression is rather detrimental and this rule disrupts joint planning. We did not enjoy this part of the game, so we have not used it for our matches.
Zpocalypse 2: Defend the Burbs eventually convinced us about its qualities only partially. The theme is reliable, but the cooperation could be better. Players are amused by the story and the atmosphere, but that's simply not enough. There is perfect day phase, but that's not enough. A lot of the experience is spoiled by luck and the long playing time of some scenarios. Zpocalypse 2 is not a bad game and contains interesting thoughts, it just will not be the best.
Designer
Julie Ahern, Walter Barber
Artist
Stephen Gibson, Henning Ludvigsen
Publisher
Greenbrier Games
Year Published
2017
# of Players
2 - 5
User Suggested # of Players
Best with 4 players
Recommended with 2, 3, 4 players
(7 voters)
Playing Time
720
Mfg Suggested Ages
14 and up
Language Dependence
Moderate in-game text - needs crib sheet or paste ups
(1 voters)
Category
Card Game, Dice, Miniatures, Zombies
Mechanic
Action Points, Chit-Pull System, Cooperative Game, Dice Rolling, Grid Movement, Modular Board, Role Playing, Storytelling, Tile Placement, Variable Player Powers
Expansion
Zpocalypse 2: Wasteland
Family
Crowdfunding: Kickstarter
Primary Name
Zpocalypse 2: Defend the Burbs
Infos courtesy of boardgamegeek.com. More Infos.
Review: Zpocalypse 2: Defend the Burbs – fight is coming to us
Final word
Zpocalypse 2 is a solid zombie game that lets the player stand side by side. Standing at the gate of the house is divided into night and day, in which there is always something else going on. And it is from this that the overall experience of the game benefits. Otherwise, it would be quite common and especially very random game. Dice largely decide here. Impression is rescued by connected story and atmosphere. As a result, Zpocalypse can compete with Zombicide, although it gets a drop weaker in the end.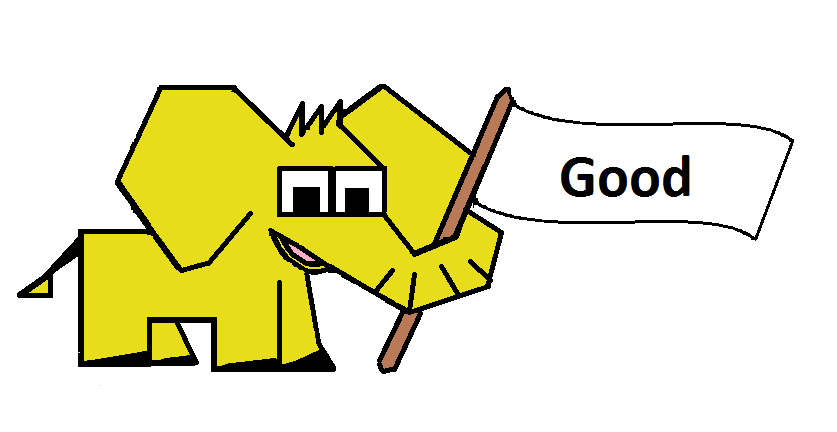 Pros
scenarios
atmosphere
day phase
character development
Cons
needless semi
cooperative mode
great impact of luck
long game time