When they bit me, I thought it was over. But life in pale skin is far from as bad as it might seem from the first human view. Although you do not contribute much to your social and you will be going to the cemetery as much as possible, you can easily find your sense of – well – life. I did it. I have been in the forefront of the undead rebellion, and I want my disintegrating friends to lead to victory against human oppression.
Similarly, players who open a small box named Zombie Tsunami should not be disappointed. This is a newcomer coming to Lucky Duck Games production shop, which have also prepared for us excellent game Chronicles of Crime. From their kitchen, we are also preparing a review for Vikings Gone Wild. But back to today's main star, creation of designer pair Jeremie Torton and Vincent Vergonjeanne. The illustration were finished by Mateusz Komad and Matthieu Malot. Game went through the Kickstarter campaign, where it received support from 1663 players.
All the undead on the lid should warn you – by opening a violet box, player first has to resist the onslaught of green monsters. They can then pull out the folding long board with printed road and six card positions. Just next to them, players will prepare a street deck consisting of random cards and bus and plane cards. In the line above, they should reveal store cards – two permanent ones and then random offer from the shuffled package (three cards more than there is players in the game). Each rival gets a set of three voting tokens of different colors. The rest of the components: other tokens, the dice and zombie cubes are set to the side.
At the beginning of every round, players will receive a new bonus card from the shuffled set, and also two brand new and fresh zombies. These create their horde. Then they choose a teammate to reveal one street card after another. Each player must evaluate that card immediately after its revealed. Their undead will have to deal with various pitfalls on the way – chasms, obstacles, or collecting various lying objects for their owners.
With most of the difficulties, players easily deal by rolling a complete set of their zombie cubes and seeing how many of them roll to show the blank side and where there is green monster's head visible. Sometimes the number of symbols will determine the losses, other times successes will help players to overcome some obstacle. But in order for the undead to push the aircraft aside, they need to put together the most forces. That is why players can now create temporary alliances by secretly choosing color stones. Players, who fail to eliminate the trap (did not create alliance strong enough) will lose two zombies from their horde.
On their journey, however, players can find new reinforcements for their zombie ranks, capture a civilian or find a sparkling gold coin. Rivals evaluate one card on the road after the other. They also have the opportunity to buy some of the cards in the offer between the specific spaces on their travels, if they have enough coins in their rotten pockets.
If at the end of the round, player can meet the condition of his secret bonus card, he will receive another reward. Then everything goes on again, with a new zombie income, new road and a varied offer of store. After the third round, the game is over. All recruiting civilians, who did not die from the enemy's bombs, are now transforming into zombies. The one who has the most undead in his ranks now becomes winner of the game.
Zombie Tsunami is such a mix between computer and board game. At least, when it comes to the feeling of playing. It is beautifully simple and really funny. It brings such lightness and relaxed atmosphere to the platforming, but at the same time preserves the strong influence of luck. Rolling small cubes is interesting in itself, but of course it also needs a good dose of luck.
The game places great emphasis on the conflict between players, negotiating and breaking the agreed coalitions. Everything is really supported by the theme, because without proper digging into your opponents, you do not have win in your own hands.
It is absolutely essential for the game to get as many opponents as possible. The more there is players, the more room to negotiate agreements and to attack. With the maximum of six players, Zombie Tsunami can really shine. Fortunately, it works even in lower numbers, but once you experience chaos at its peak, you will require it. The game time is pleasantly cross-bread between filler/party and needs around thirty minutes to complete.
In the end, players are at least partly responsible for their performance. Their efforts should be matched by the secret bonus card, they have in their hands, because they provide important gains.
The best of the game is the atmosphere of building a zombie horde. That theme and the notion that you are moving forward with the ever-growing group, works so simply in this box.
But if worry, that basic game does not offer you such a versatility of street cards, so they start repeating itself soon, then we have a good message for you. The Zombird extension is included and adds even more chaos to the game. Players have new types of cards that they can play when they want to. This adds a new level of control over the outcome of a particular situation, but also adds a moment of surprise to the whole course.
Zombie Tsunami is a crazy story about a group of zombies looking for more friends to build their own army. They travel the world after the apocalypse, seeks survivors, and have to deal with the traps of competing clans. Zombie Tsunami is a game full of atmosphere and is among the top of the leaderboard, for example, next to the great King of Tokyo.
Designer
Jeremie Torton, Vincent Vergonjeanne
Artist
Mateusz Komada, Katarzyna Kosobucka
Publisher
Lucky Duck Games, MS Edizioni
Year Published
2017
# of Players
3 - 6
User Suggested # of Players
Best with 6+ players
Recommended with 4, 5, 6, 6+ players
(9 voters)
Playing Time
35
Mfg Suggested Ages
10 and up
User Suggested Ages
8 and up
(3 voters)
Language Dependence
Some necessary text - easily memorized or small crib sheet
(1 voters)
Category
Bluffing, Card Game, Deduction, Negotiation, Party Game, Video Game Theme, Zombies
Mechanic
Dice Rolling, Push Your Luck, Take That, Team-Based Game, Voting
Expansion
Zombie Tsunami: Promo card 1
Family
Creatures: Zombies
Primary Name
Zombie Tsunami
Infos courtesy of boardgamegeek.com. More Infos.
Review: Zombie Tsunami – a different kind of disaster
Final word
Zombie Tsunami is an excellent party game. If you approach it properly as light entertainment, you'll get a fun game, that is quite cruel. It gives players room to play around. Fragile alliances may appear in each of its phases, which are not at all binding, and that's what makes it really fun. Players can attack, but their success is ultimately determined by rolling small dice. They grow up and dwindle as the zombies do not overcome some of the world's traps, and that's why the atmosphere is great. Zombie Tsunami is a frivolous game, but that's why its target audience will appreciate it.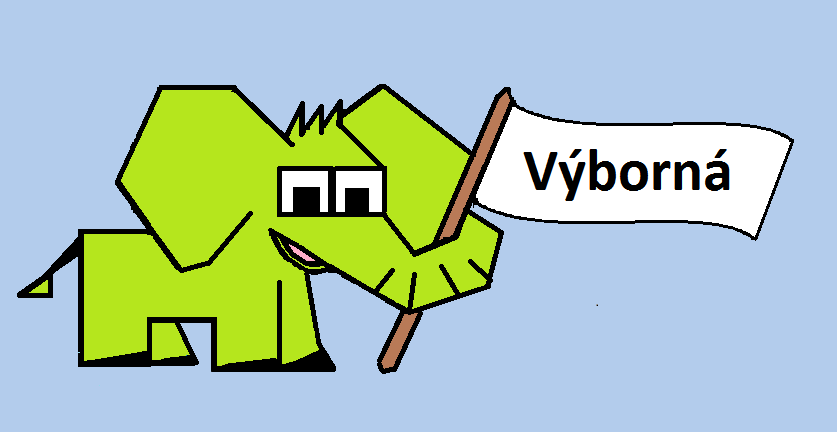 Pros
excellent theme
game lightness
atmosphere
deals between players
expansion in the box
throwing small bones
Cons
when you try the game in six players, you will not want less
less street card variability
chaos (pure party fun)