I thought, that I will feel better among walls. Store seemed like a good place, a safe haven filled with rooms and obstacles, that shoudl be difficult to overcome for undead. But when it first got dark, every wall has become an enemy and unseen bench could be difference between life and death. The smallest sound or flash of light could attract their attention. They will come and they'll find you. They know no rest and are always looking for new prey. In one corner or another, always so close, that you feel them.. That tingling on the back of your neck coming from beyond the grave..
Welcome to an undead party. You immediately look at a shopping center filled with zombies, who settled there. Inside the box titled Toxic City Mall, much worse things are waiting for us. This box is an expansion of the game Zombicide (review), which we really liked, especially its unique mechanism of sound. Now, authors Raphael Guiton, Jean-Baptiste Lullien and Nicolas Raoult are back again in a box from Cool Mini or Not. First edition of this expansion was released in August 2013 and we got it a little late. But it does not matter, because we can now tell you, how well it plays.
Scene on the cover does not look no less desperate, althoug its half a year later after the invasion started. Heroes are completely surrounded by an army of undead, one of them is caught in the middle of the transformation. There is nothing more certain in a world of Zombicide, that all people will turn to them eventually. Sooner or later, all it takes is just one tiny scratch. But the new extension will continue in telling story of infestation.
Zombicide is a game of survival with beautiful and detailed miniatures of zombies, who completely invade your city. Scenarios outline fight on neck with characters, that are getting better with every undead decapitation. Over time, they can enjoy enhanced features, but also find stashed objects and keep few of them in their hands. With every injury, they can carry less and less. Most of all, you have to be careful, that you are not heard. Every sound from the neighborhood attracts their attention, so you must be very cautious.
And all this will of course apply for an extension, that brings back good dose of undead entertainment. Main course consists of a new four-sided game boards, that represent environment, where you move and is much more focused on interiors. You get dozen of character cards inside the box. You will remember six of them from the original game, but they are back as new cards, which are double-sided and include also zombivor version of each hero.
Even some miniatures are old friends: all your favorite zombies are back in the green toxic releases. In total there is 29 of them, but we want to know, who stands agains them. There are four new characters, each with just two miniatures – one good and other one infected. There is pretty Elsa or crazy Raoul and each has a different focus after his/her levelling. There are also heroes of the original box in there, but only their new zombivor versions. Those original ones must be supplied from the basic game.
Package contains also small cards (56 pieces) with new equipment, but also spawning cards of the undead. It is with their help, they will enter the game board for a new support of your enemy and they are graded according to the level of experience to heroes strongest character, just like in the original game. Game brings also new tokens of mall door, spawning points for zombies, even barricades and large round tiles of rubble surrounding the mall.
So, what makes toxic zombies so interesting? Their body will not fall limply to the ground after killing it, but instead its flesh scatters all around sizzling green liquid. And all the charactersthat are in the same zone, immediately get one injury. The other abilities of green monsters are no different from those classical gray. But they now usually come in fixed groups, when fatty is protected by two henchman. The only way to avoid injury (other than shooting from a distance) is to run green glowing undead over with a car.
Addition of new pieces certainly can be a problem for players, who have previous carefully dyed their undead. These new fatties, creatures, walkers and runners will have to be painted to make their toxic smell visible, so you can tell them apart on the board.
Much bigger news, however, are zombivor versions of all available characters. It is up to the players, if them start the game in this form or wait to turn during the game. This actually allows a resurrection. You read that right! Undead heroes will lose their brains and blood, but they will still remain on your side and assist you in the naive notion, that you maybe find a cure for them someday.
These characters are slower, but they can survive up to four hits and still crawl forwards and spread destruction to all their undead brothers and sisters. They even have their own skill tree and opportunities to apply gained experience. It is good, that due to their green color, they are immediately recognizable on the board.
Thanks to this addition, tactics are completely changing in this game, because death is not the end for you. We must not expect that much, because the scenarios are also appropriately difficult. But you have to be careful not to killed your teammates with a stray bullet, because if you do not die with zombie bite, you simply stay dead! Funny, is it not?
Game, of course, brings new environment, which includes a mall and parking lot around it. Waiting for you are also a places, where nothing is obstructing the field of view. You will live a massive battles there and many zombie dies on the spot, where four crosswalks merge. In some scenarios, you lay wreckage, which serves as a barrier to both you and enemies.
But because you want to return enemies their aggression, you also need a place, where you can defend. And such a shelter is in many scenarios provided by a barricade. You can build it only on predetermined sites for the price of massive six action points. But it can only hold you safe for a while (before it gets broken apart), when undead are good targets just like at the shooting range. Be sure, that you use it well. Barricades are a great way to dispose of large amounts of enemies.
New scenarios can be divided in half – some require basic Zombicide game, while in order to play the second half, you need a second series box called Prison Outbreak. In most of them (11 of 12), you again have to simply run from the infestation and drive away somewhere more safe. But before you can do this, you must still fulfill two tasks.
A dozen of these new stories entirely change the dynamic of the game just because of this subtasks, which most scenarios have. Each task tells a separate story and has its own special rules for preparation, just like it was in the original box.The game gives even greater emphasis on cooperation, than in the previous package and everyone must work together as true partners. There are also a large portion of toxic enemies and you must be very careful in handling with them.
Its very different also with game time, which can range in the lower levels (do not cry, unexperienced gamers) of ninety minutes, but excluding to even many hours of battle. Three hours are reasonable average for these new scenarios, but you'll even find a mission, which can take up to five hours of your time!That's what we call a zombie fun! But in the end of such a session, game starts to marginally lose pace a little. Three hours seem like the perfect time for a good zombie fun in Zombicide. A minor problem remains in preparation of the game, which takes also a relatively long time.
For example, we loved map nine with Ultrared District, which is a real treat. First of all disposition of boards is creating aisle of death, in which players are surrounded by buildings. You have to search them, while the undead coming and you can then fry them with new toys, Ultrared powerful weapons. If you can survive that long.
The game in addition to these things also offers opportunity to play in more than six survivors, since there is now more miniatures present. You will find instructions on how to adjust the difficulty for these numbers, so such a game is still a challenge for you. Zombies can be fought in up to ten players and make the game (or campaigns) really epic stuff! In cooperative games, fortunately, you do not mind not to get to your turn as often, because you have to work together and devise a plan with others. And then there's a whole new Ultrared mode, that your hero reaches, when he reaches to maximum number of experience points on his scale. In this case, he is allowed to use special superweapons of mass zombie destruction. And it really is a need to complete some maps.
Zombicide: Toxic City Mall removes the biggest problem of the basic game, which was the early player elimination . They now become undead, who further help their human friends in the attainment of freedom. The game includes lots of new stuff, interesting characters, good scenarios and excellent Ultrared weapons. All it consists to addition, that should not be missed by any fan of the undead world, and certainly not player, who enjoyed the original Zombicide.
Designer
Raphaël Guiton, Jean-Baptiste Lullien, Nicolas Raoult
Publisher
Cool Mini Or Not, Asmodee, Asterion Press, Black Monk, CMON Global Limited, Edge Entertainment, Galápagos Jogos, Guillotine Games, Hobby World
Year Published
2013
# of Players
1 - 6
User Suggested # of Players
Best with 6+ players
Recommended with 1, 2, 3, 5, 6 players
(14 voters)
Playing Time
60
Mfg Suggested Ages
13 and up
User Suggested Ages
8 and up
(10 voters)
Language Dependence
Some necessary text - easily memorized or small crib sheet
(4 voters)
Category
Expansion for Base-game, Horror, Miniatures, Zombies
Mechanic
Action Points, Cooperative Game, Dice Rolling, Hand Management, Modular Board, Variable Player Powers
Expansion
Zombicide Gaming Night #2: Black Friday, Zombicide Gaming Night #3: Zombie Trap, Zombicide Survivor: Bill, Zombicide Survivor: Thiago, Zombicide, Zombicide Season 2: Prison Outbreak, Zombicide Season 3: Rue Morgue
Family
Creatures: Zombies, Crowdfunding: Kickstarter, Game: Zombicide, Players: Games with Solitaire Rules
Primary Name
Zombicide: Toxic City Mall
Alternate Names
Зомбицид. Токсичный центр
Infos courtesy of boardgamegeek.com. More Infos.
Review: Zombicide Toxic City Mall – undead gone shopping
Final word
Zombicide: Toxic City Mall brings new type of undead to the scene of the demolished city. Acid is circulating through their veins. And a hero gets sprayed, whenever he takes live of such a creature. Players must work together more closely, which combined with huge maps lead to really challenging scenarios. Fortunately, they have not only a new barricades or extremely effective Ultrared weapons, but also the opportunity to take part in the struggle for life in up to ten players. But the biggest bonus for the atmosphere is ability to turn into an undead. Thanks to this, players may not fear, they will be eliminated because of a bad card draw at the beginning of the game. Reincarnation of heroes offers another approach to tactics and perfectly complements the game, while preparation is a little bothering and game time is long enough to enjoy the whole package. Zombicide: Toxic City Mall is through this minor complaint filled with dense atmosphere and excellent entertainment.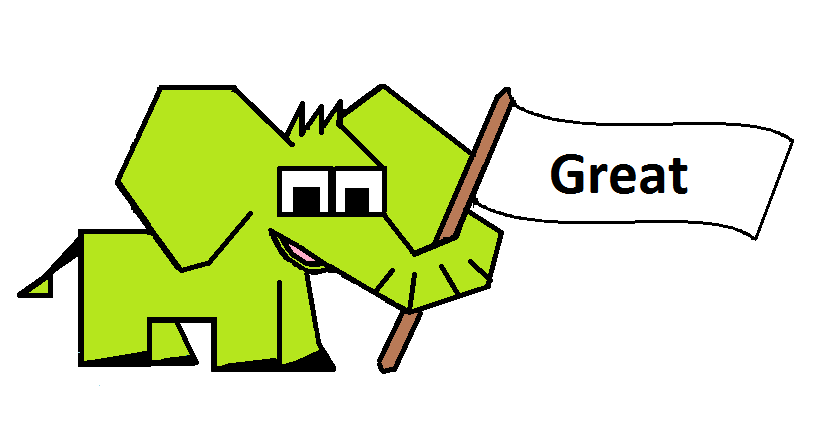 Pros
undead version of the hero cancels problem with hero el
different lengths of scenarios
up to ten players
ultrared weapons
missions with more tasks
barricades bring new tactics
excellent atmosphere
design
Cons
longer preparation and some missions are really long