We thought they wouldn't find us underground. That we'll be safe there. But even though we hid from their eyes, their other senses found us without any problems. Above all, when you are in confined spaces, there is a problem with escape routes. When you are underground, you cannot simply scatter in all directions. So if the attacker has correctly mapped access paths, there is no escape. Its a trap.
And here it is again. We return to the planet somewhere in space. The Zombicide: Invader series invites us to a place, where the Xenos race is hidden. The second box from this environment is called Dark Side and under it are signed three original designers: Raphael Guiton, Jean-Baptiste Lullien and Nicolas Raoult. Their work got its final form under the supervision of publisher of the series, CMON, and most of all went through the valley of hot requests on the Kickstarter server. The game has found its way to European shelves thanks to Esdevium Games.
On the lid we look at the scene below, where players see surprised heroes. And the approaching forces of the enemies. In order to have something to go for, players will find large boards inside the box serving as an environment. There are also cards, lots of tokens, but mainly plastic plates of heroes (including plastic pegs) and mainly a lot of miniatures. Among them are six new heroes that players can transform them into.
So let's review how this game of Zombicide actually works. Players each embody one hero, an unfortunate man surrounded by hordes of undead. Individual characters have, items that can be found and changed for better during the game. Heroes also improve, for every intruder killed. The game is simple, so that the players take turns and move the figure on the map, they can interact with the surrounding environment. But the basis of all the tension is the noise, that heroes produce by their actions and thus attract the attention of extraterrestrials. There are new opponents coming to the plan, which players must fight off together and try to fulfill the task they were given. The individual games differ from each other mainly across the scenarios.
And at first glance, there is not much difference between the base box and Dark Side. Since they are each playable independently, it makes kind of sense. It is clear that in each box has different heroes (this time members of the green team) and new enemies from a number of aliens infected with a mysterious virus.
These new heroes, however, have some special equipment to enter the game with. It is specific to their unit and gives them new opportunities. So they are certainly better prepared for the task. At least initially, before the others were able to equip themselves with items rolling around.
There are two kinds of fighters among the ranks of humans. Civilians and then soldiers. The latter are stronger in terms of armor level, but have one significant limitation. They can only use the scan action in secure rooms.
If you feel that the game is too difficult, then it will certainly make you happy, that rules contain a chapter, which allows minor adjustments of difficulty. This discards some of the cards that give birth to enemies, ensuring that the most difficult hands aren't appearing.
But the aliens may be still surprising mainly by using a new game element. While in the first box the court's enemy of the players was an ever-expanding mold, now there are pits. Not only can new adversaries be born here, but above all, this shelter offers all extraterrestrials a defense and increases the number of injuries they can survive safely. Fortunately, the military has equipment in its arsenal that can handle them – seismic grenades.
Moreover, in some rooms it is dark, which further improves chances of (remember, we are underground!) Xenos warriors..
In general, it is clear that the most important novelty are new missions. There are ten and have ascending difficulty. They are linked by a story, but you have to count on more than an hour (even two) for each task.
The processing of the box is excellent. It is necessary to appreciate a lot of miniatures, but above all really successful graphics of the boards. Quality perfectly matches the size of the Zombicide series and its standard.
Join the dark side with the Dark Side expansion for Zombicide: Invader. If you like placement of this successful series into the sci-fi world, you have a basic box and you've already humiliated all of its missions, then you definitely won't regret buying this box. The games are distant from each other regarding gameplay, although they are beautifully combinable. Dark Side is an excellent extension of the great game Zombicide: Invader.
Designer
Raphaël Guiton, Jean-Baptiste Lullien, Nicolas Raoult
Artist
Henning Ludvigsen
Publisher
Asmodee, Asmodee Italia, CMON Global Limited, Edge Entertainment, Guillotine Games
Year Published
2019
# of Players
1 - 6
User Suggested # of Players
Best with 6+ players
Recommended with 1, 2, 3, 4, 5 players
(9 voters)
Playing Time
60
Mfg Suggested Ages
14 and up
User Suggested Ages
12 and up
(2 voters)
Language Dependence
Some necessary text - easily memorized or small crib sheet
(1 voters)
Category
Miniatures, Science Fiction, Zombies
Mechanic
Action Points, Cooperative Game, Dice Rolling, Modular Board, Variable Player Powers
Expansion
Zombicide: Invader – Soldier Extras, Zombicide: Invader – Zombicide: Dark Side Extras
Family
Components: Miniatures, Creatures: Zombies, Crowdfunding: Kickstarter, Game: Zombicide
Primary Name
Zombicide: Dark Side
Infos courtesy of boardgamegeek.com. More Infos.
Review: Zombicide Invader Dark Side – darkness hides everything
Final word
Zombicide: The invider leaves the zombies at home, is heading to science fiction world and with it comes another Dark Side expansion, that adds not only missions, but also new ideas. Of course, the changes are mainly cosmetic (radical ones are often harmful, so the authors stick to the lessons of evolution), but it offers enough change so that they are not just unnecessarily stretched mash. New stories shift events under surface of foreign planet and all sci-fi lovers have something to look forward to.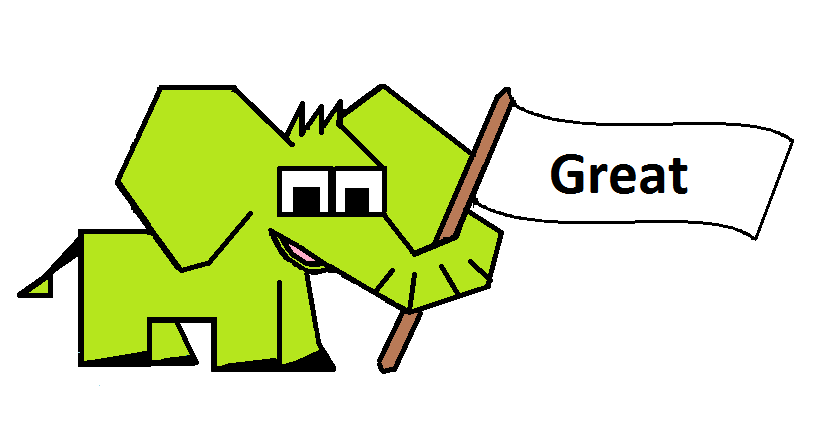 Pros
pits
new heroes and monsters
starting equipment
adjustable difficulty