Welcome, recruits. Do you think, that conquest of the Middle Ages by zombies was just a bad dream? That you were not there and did not fight armored monsters with swords and bows?  I got some bad news for you. Scary past is a reality and we as agency are the only one capable of fighting zombies. And yes, we will have to intervene again. I have to remind you, that we have prohibited use of any modern weapons. You are trained for man to man combat, so you have my full confidence.
We will return again and again into the past plagued by the undead. This time, our thread is guided by board game Zombicide: Black Plague expansion Wulfsburg. We tested it simultaneously with the original box. However, such new box certainly deserves its own article. There remain three authors of the game Raphael Guiton, Jean-Baptiste Lullien and Nicolas Raoult. Likewise, publishers did not change and are Guillotine Games and Cool Mini or Not as well as distributor for Europe – Esdevium Games.
For the fact, that it is a "mere" expansion, box with Wulfsburg is quite large, with same top view the same and only a few centimeters lower, than the basic package. On the cover, we see a balanced and exciting battle between heroes, which are troubled by wolves with large, sharp teeth. Will they last? Or will they fall under the onslaught of the undead corpses? It's up to you.
Once you open the box, you can feel taste of rotting corpses again and it will make you happy. This whole experience is accompanied by a thinner (24 pages) rules and two new large boards, which at first glance come with big news – stairs! This is the way to reach a raised area. But we will come back to this later. Now, we must postpone one excitement for another, because there are again prepared plastic boxes with characters, specifically four brand new ones.
And there are just as many pieces of cards as heroes in the box, again with lines describing skills at various levels of experience. Since I do not hide my love for ranged medieval firearms, Ariane figure with a crossbow took my attention immediately. Brown color have goodies in shape of plastic player dashboards. These binderss shares space with twenty wolves and one large hybrid. The plastic plates have to be supported by accessories in the form of colored pins and four color bases for miniatures. Players will enjoy equipment cards (22) and smaller deck of new zombie terror cards (8).
Everyone will surely remember from the last time, how does this medieval zombie adventure play. Each player represents one of the heroes, whose shoulders are supporting responsibility for one of available quests. Their way to the goal must be cut in blood through piles of undead, gathering enough experience to equip character with new weapons and armor and make it a zombie-killer machine. Each round, monsters will come out hunting, searching for any sound made by heroes. There are many actions to do in turn (search, open doors), but fighting is now even more enjoyable, because shooting it own ranks is not so easily done. But then necromancer appears on revealed spawn card and everything goes downhill.
If you read our review of Black Plague, you should know, that this new incarnation of the popular cooperative games brought many innovations and improvements. In the review, we named it the best game in Zombicide line. Were we right? Maybe… And the more pleased are we, that we received together with it also expansion Wulfsburg. So let's see, what new does it prepare for us.
So first of all, there are those title wolves. Killing them seems really easy – just one hit. You probably feel, there will be a "but". These new four-legged hungry monsters are in fact much faster, than every other braineater with whom you've had a chance to meet. Wolves have three actions every round, and it can be divided between movement and attacks. First they use one, then after other zombies have moved, they proceed to second action (along with Runners) and finally have wolves again the possibility to intervene again.
But then, there is one big bad wolf named Wolfbomination. And it will not be easy to get him out of the board (and world). It requires three hits to kill, but provides five points of experience flat. And even this giant creature has three actions to spend per round and this makes it a terrible enemy.
Together, wolves create much more wind on the board and their presence always is getting match tougher. Zombie spawn cards with wolves are incorporated in the original, so they do not come into play always, and if players have low experience (= less number spawned), there will not be much of them. But once they multiply, heroes will have many worries with eradicating their presence. Moreover, they are not easy to kill, because hit priority slides them just before necromancer at end of the line. This is fitting, because it is not easy to hit such quick creatures (we are not talking about wolfbomination, which is in second position as al abomination figures).
We have already mentioned second novelty in the description. It is towers, on which heroes can run up the stairs. Their main target is to add another level of strategy to this dice game. And it is great addition, whether one of the heroes or flock out new wave of enemies is standing on that hill.
With these elevated positions are associated new rules for visibility, that extends in all four directions from the figures across the entire board. It opens around the hero with exception of buildings, which are not visible neither from above.
The news, of course, do not stop there. Player can look forward to new equipment, which in addition to classics injury number provides also some bonus skills. And thus, we come for example to my loved Vampiric crossbow, which cures the holder with each undead killed. That's not all, but we will not spoil the surprise (photos will do that for us).
Instead, can we look at new quests and how they feel? There is ten of them again and as we have become accustomed, their difficulty is a bit like on a swing. This also applies to game time, which can easily exceed four hours with the largest adventure! But witch good quest choice, you may start on a quarter of that full length (one hour) with first task. So players themselves can choose, how long they want to spend in a medieval world.
New rules nor monsters are delaying the game in any way. Everything runs really just like in the original, which is good. The only value-regard addition of new box called Zombicide: Wulfsburg is variability, whether in the stories or in contents of the box. There are not many new rules, but these pleasantly enhance the experience. Zombicide: Black Plague is with Wulfsburg even better and except the length of some scenarios (and pricetag), there is not anything to criticize.
Designer
Raphaël Guiton, Jean-Baptiste Lullien, Nicolas Raoult
Artist
Raphaël Guiton
Publisher
ADC Blackfire Entertainment, Asmodee, BoardM Factory, CMON Global Limited, Cool Mini Or Not, Edge Entertainment, Galápagos Jogos, Guillotine Games, Hobby World, Portal Games
Year Published
2016
# of Players
1 - 10
User Suggested # of Players
Best with 6 players
Recommended with 1, 2, 3, 4, 5, 6 players
(16 voters)
Playing Time
60
Mfg Suggested Ages
14 and up
User Suggested Ages
10 and up
(4 voters)
Language Dependence
Some necessary text - easily memorized or small crib sheet
(2 voters)
Category
Expansion for Base-game, Horror, Miniatures, Zombies
Mechanic
Action Points, Cooperative Game, Dice Rolling, Hand Management, Modular Board, Variable Player Powers
Expansion
Massive Darkness: Black Plague Crossover Set, Zombicide: Black Plague
Family
Animals: Wolves, Creatures: Zombies, Crowdfunding: Kickstarter, Game: Zombicide, Players: Expansions Changing Player Count
Primary Name
Zombicide: Black Plague – Wulfsburg
Alternate Names
Zombicide: Czarna Plaga – Wulfsburg, Zombicide: Wulfsburg, Зомбицид: Вульфсбург. Дополнение к игре "Зомбицид – Чёрная чума", 좀비사이드: 흑사병 – 울프스버그
Infos courtesy of boardgamegeek.com. More Infos.
Review: Zombicide Black Plague – expansion Wulfsburg
Final word
Zombicide: Wulfsburg brings ten new adventures to the medieval mix, which is a good second serving. This is not the only addition, as there are enemies, that are faster and more deadly, than original slow corpses. Raised ground provides new situations and variability is brought with new batch of weapons and unique heroes. Individual battles will really vary in length and price tag is for this content still a bit high. Everything is well done medieval mix dinner, that beautifully enriches basic original Zombicide: Black Plague.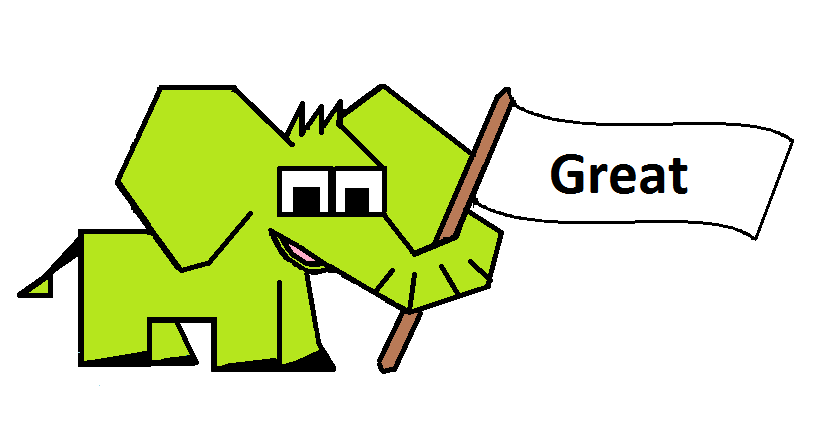 Pros
ten new scenarios
news do not slow down gameplay
increased variability (heroes, items)
new tactical possibilities with towers
wolves are not easy to kill
Cons
price
scenario length