Ever since my childhood, I thought I was meant to fly in the clouds. My parents and buddies thought is was a fool. Only birds can go there! But then there came steam revolution, and with it the advent of flying machines, that cut the clouds into pieces with their giant wings and cannons. But their goal is not peaceful sailing, but war and search for prey. As soon as the offer appeared for position of a technician on one of them, I did not hesitate for a moment. I was determined to fight for good and set peace in the clouds, once I become a captain.
But in order for us to do so, we must as a player first learn to maneuver with our planes and defeat all those, who bring havoc among the clouds. In the board game Zephyr: Winds of Change, all players can expect spectacular aerial battles and that's pretty great by itself. Game design has been made for us by two authors, Jon Mietling (also illustrator) and Aaron Kluck, who released their game in 2017 with Portal Dragon logo. None of that would have been possible, until they achieved success in the Kickstarter crowdfunging campaign (almost 1,000 fans with over $ 50,000 gathered).
All warriors get massive and extremely heavy box with a number of interesting characters and flying machines on the lid. First and foremost, there are massive two-layered gamer boards. Each one belongs to one of the flying machines seen from above and offers a number of expanding slots on the silhouette and next to it. Below are positions for crew cards, that are on board together with captain – that's you. This is where setup begins, because everybody has to choose one vessel. It comes with a cardboard figurine in stand, two tokens (targeting and ability), scrap pointer (which serves as a currency here), and an action pack of cards specific for this particular ship.
The entire team of players chooses their mission together. Its fulfillment is the task of the whole match. At the first position of this card, you must place a cube, that shows the game's progress. The game will have as many rounds as there is spaces in this row. They can be divided into bigger shaded regions, each bound to certain assignments. Card of mission comes with starting amount of raw materials the players should receive. All other parts then create a stock near the game area, and there is many of them – crew cards, enemy ships, their comanders, but also enhancements and two decks: skirmish and scavenge.
Game itself has a very simple course, in which players will alternate. But most of all, they need to work together on getting the mission done. This means, that whole course is determined by mission card. At the beginning of each new region (and also at the beginning of the game), each player gets one task card. This one shows several routes, that the ship can take on its way. But instead of going for a new assignment, players can also opt to do a patrol around their route. This is the moment, when they are able to spend money on new crewmen or ship equipment. This brings not only expansion tiles on their board, but also cards into captain's deck.
Whenever they go on a mission, ships move on a predetermined route and usually players can choose, whether to fight a random opponent in a combat pack or experience unexpected event from a pile of wreckage cards. By using one of these packages, players will either go into battle or have to succeed in a task.
To do so, player needs to use his deck of cards. In addition to starting cards, he will add more action by buying additional upgrade tiles, which are divided into three types according to their position on board – shooting, technology and maneuvering. The ships then give their owner the ability to draw a certain number of cards from the deck every time they are challenged on some task and then choose their solution to the situation from these cards. In the beginning, players like captains have the capability to do one action, but with hired crew, these options will expand and players can do even more actions at a time.
Participants can also get some raw materials from the enemy's defeated ship. This income is immediately marked on rotating pointers of scrap reserve. Targets vary according to selected missions. Those more difficult ones place some special strong opponent at the end of the round, where players will have to defeat him. However, enemy ships are also dealing damage back. Rounds then continue as the ships cross the designated route until they either meet the mission requirements or fail.
Zephyr: Winds of Change looks very unique, but at the heart of every match, there is again good old deckbuilding hidden with all its gears and levers. But it is very well hidden among many other mechanisms and is just as an add-on you need to finally succeed.
However, building the deck is important because without a bigger number of stronger cards, the player simply can not succeed at the end of each scenario. And individual enhancements can be purchased not only as a ship's equipment. Even more important are the characters, which consist of two parts – a faction and a transparent card with a figure on it. If they are lucky, they can still get some animal companion. And this is great choice, because it not only works, but it looks amazing!
Level of enemy ships is always determined by current phase of the game. The later the battle takes place, the stronger the enemy ship get (even the same ones). As a result of reveling new enemy, players place cubes on it. And the more there are, the more shields to overcome and the more damage the ship is able to deal to you.
In addition, you also need luck to win. Some events are decided by roll of a dice and this also applies to attack of enemy ships. Both they and all cards are randomly revealed from deck, sometimes they can fit better in your strategy and sometimes they will not make you as happy. So there should be coincidence on your side, because randomness is present in this game from time to time.
Today, however, it is not in fashion to play each game from scratch and lose contact with the previous matches. So even Zephyr offers the possibility of a campaign. Simply put the mission cards in a row. Players can then transfer any upgrades with them to other matches, but they have to assume that all the enemies at the later stage will have the highest third level of difficulty.
You would not have expected, that the seemingly complex game could fit perfectly within one hour of time. The game length usually corresponds to twenty minutes per player, which may not be enough for an hour. However, the game is better in lower numbers, when there are not so many players and everything is more dynamic. In two or three, you therefore really get the quite nice playtime. In addition, box can surprise you once again, as the rules allow for solo experience. In addition, they work really well and make the game an exciting experience even if you do not have anyone else to play with.
The only element that would definitely deserve to be improved is book of rules. They are strangely structured and it is not easy to read everything, that is needed to play, quickly and comfortably. However, all the negative impression of learning will be compensated, once you play the game. Luxurious two-layered designs, gorgeous illustrations and gorgeous transparent cards. This creates a perfect steampunk experience.
Zephyr: Winds of Change is a very interesting and fun game of steampunk environment. It is dominated by luxurious processing and provides solid entertainment. Game is not extremely exceptional, but even so the game ranks among very pleasant surprises. Especially thanks to the very variable possibilities of ship improvements and exciting (and difficult) scenarios. Zephyr: Winds of Change flies on the wave of deckbuilding entertainment, but adds cooperation, flying, battles and steampunk.
Designer
Aaron Kluck, Jon Mietling
Artist
Jon Mietling
Publisher
Portal Dragon
Year Published
2017
# of Players
1 - 4
User Suggested # of Players
Best with 4+ players
Recommended with 1, 2, 3 players
(18 voters)
Playing Time
270
Mfg Suggested Ages
13 and up
User Suggested Ages
12 and up
(11 voters)
Language Dependence
Extensive use of text - massive conversion needed to be playable
(6 voters)
Category
Adventure, Card Game, Exploration, Fighting
Mechanic
Cooperative Game, Deck, Bag, and Pool Building, Modular Board, Role Playing, Variable Player Powers
Family
Components: Transparent Elements, Crowdfunding: Kickstarter, Theme: Steampunk
Primary Name
Zephyr: Winds of Change
Infos courtesy of boardgamegeek.com. More Infos.
Review: Zephyr Winds of Change
Final word
Zephyr: Winds of Change is first about theme and processing. But the game itself does not disappoint either as the players will improve their craft and fight against prepared scenarios. They have a limited time, in which players need a bit of luck, but above all a good ability to build their deck of new card purchases. The game slows down with the number of players, and first teachings may take a while, but in the end, Zephyr: Winds of Change will reward you with great fun.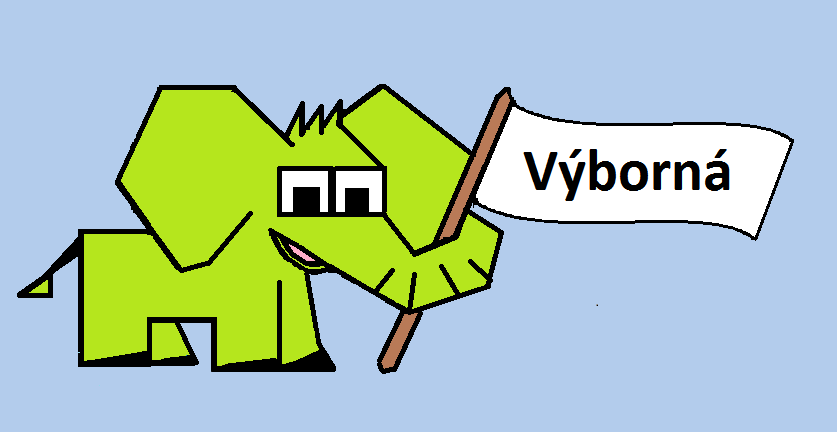 Pros
cooperative steampunk
processing
campaign
difficulty
boat and crew improvements
involvement of deckbuilding
solo game
Cons
coincidence
rules are not ideally structured
slower in more players