Meaningless scribble. Our handwriting would seem like that to our ancestors only five hundred years ago. No one would be able to read these words, even after penman and we do not mention all of the paw, which is practiced by todays young generation. And yet in these loops and turns lies the magic of writing. Everyone writes differently, yet the words remain the same.
And the same goes for capital letters. If you put them in a row, it immediately creates one specific word in your mind. But what if you put them in a coiled snake instead of a row? Reading would become more difficult, but eventually you will recognize the word. The search for letters is essential for some crossword puzzles. Now imagine that you were their creator. You must learn to see words in clusters of letters, search for them and add new letter to create more. That is exactly, what game of WYPS wants from you..
That is name of new word game, that comes to us from Slovakia. You can order it only from the author himself – Richard Malaschitz. Game originates in the year of 2008, when it was provided for online gaming on littlegolem.net. Since then, there was a route of 40 game versions to the actual board game of WYPS. The standard offer is only for Slovak and English version, but it is possible to produce custom-made mutations. One of them (czech) has wandered off to our editorial desk. Rules are for now still available only in two main languages, but that should be no obstacle.
Moreover, the actual rules are really easy and quick to learn. WYPS arrives to players home in an interesting tapered tube. Inside you will find the rolled game plan in cream color, that you lay out on the table. You can see now a few different colored concentric triangles. The lowest visible shapes, which forms these triangles, are hexagonal playing field.
Along with the game plan, there are also rules twisted within the box. Whether its English or Slovak, both are situated on three pages of A4 paper, while the fourth page adds an new interesting options and twists to the game. The entire rules are mainly full of examples and the game itself is really not complicated. Before we learn it together, we find more hidden components in a box: these are round wooden blocks with letters. On one side, there is black letter on white background, on the other the same letter in white on black background. You will create words in WYPS just by using these stones.
Each player gets a chance to start with seven stones drawn from the cloth bag, which is also included. They create their initial stack, with will have to suffice you. At least for first round. Before you start, players must still determine their color – the choice is white or black. Each player will be playing the stones on game plan with his color facing up.
The game itself is a kind of variation on games in Bookworm series (and original Czech TV show AZ Quiz). Both these comparisons are more praise, than negative. If you know these popular games from PopCap Games (Bookworm Adventures), then you might guess, what awaits us. The letters form words as in any other word game, but it does not have to be in line. They can turn freely in any of possible six directions and build on already played stones. They begin and end anywhere, in a group of stones or as a lonely stone, there is no limitation. It just depends on an obligation to contributing at least one new stone to it.
The player may thus during their turn play any number of letters / stones from their inventories and bringing them into a word on the board. But the real fun begins in the moment, when you create word using your opponents stones, that are wearing his color. The color of stone marks his owner.
If the word does not form a straight line, but winds over the board, then you can rotate one of the opponent's stones to your color side. Congratulations, you just got prisoner. Much better, however, is if you manage to create a word in a straight line. In such a situation, you get to turn all the stones, which are used in word composition, from rival color to your side.
This creates a constanct shifting effect in a game, when stones change from one side to another and back. This is really needed, because the game ends in victory for one player at a moment, when his color connects all three sides of the triangle. Yes, here is the inspiration of the mentioned TV show AZ Quiz.
In the situation, when any of the opponents succeeds, his opponent has one move to retaliate. He must naturally break the opponents stones in a way, that the three side link disappears from the board. When he is able to do that with stones in his supply, the game goes on and unused matchball is not counted. Basically we can say that nothing really happened. But if the players fails to avert the threat, the game immediately ends.
WYPS offers a very interesting word entertainment, which in addition to large vocabulary also requires strategic thinking. When facing the game in progress, you will see only a meaningless random bunch of letters. But it really hides a large pile of words inside.
Of course, the result is substantially random. If you draw hand full of bad letters, then you will find it difficult to form new and interesting words and you must leave more effort on the opponent. Fortunately, the chance has habit of jumping between the players, so there comes the time, when it leaves you.
Excellent news is, that playing surface is variable. By the time you have available, you can select the appropriate size. While the smallest triangle is rather for ornamental purposes, the game plan with seven hexagons provides balanced play of about ten minutes. With increasing size the time needed to find a winner increases too, until it stops on reasonable upper value – approximately forty-five minutes. Some matchups may still stretch for an hour, but even that is quite nice time.
Words can not create separate groups, but you must follow and extend groups of already laid stones (at least, we deduced this rule, because we have not find answer to this question on paper). Since the beginning there are conflicts and players take captives almost every time with laying stones. This also keeps changing the way, you are planning to connect the whole triangle.
But alter the other players plan is something hard to do with one stone, so you have to try put words in line together, to make a change. The other way is fill the plan in that corner, so nobody can add any stones there. Both players than have to use, what is there or find another path. Fortunately, the winning condition is sufficiently flexible to allow players a lot of routes, which can they come up with to win.
The game does not contain any rules for the exchange of letters, when you receive bad hand. But during our plays, such situation never occured. Moreover, if it would happened, the player can pass and give chance to the opponent. If this event happens near the end of the game, then you can simply call the game a draw or declare a winner, depending on the state of a board.
The rules do not limit, what words can be used and what is forbidden. Therefore it depends only on the players, if the game excludes the names and titles, as is customary, or allow playing them. It is of course important to realize this freedom in advance, to avoid quarrels over the games in progress.
In WYPS game, there is really important to have a strategy. But you have also be able to respond to changes of situations, because they happen with each move. Players keep each other interested in their turn, because they have to adjust plans. Paths come up and disappear again as the color of stones changes.
You can get very quickly used to the gaming system. It is quite intuitive. Although searching and creating words without direction limitation is very difficult at first. You must learn to see the combinations in other way, than you need in normal life. This makes it more difficult, but also more fun, because you often miss a great move possibility.
The rules also contain alternatives with numbers (which are not part of the package) and also a quicker variant, which ends immediately, when someone connects three sides of triangle. Opponent does not have a change to react like in the full game.
Processing of WYPS is good – the chips are made of wood and covered with stickers of the alphabet. Each language pack (sold separately = version of the game) contains other tuned distribution of letters. Game plan can be rolled, but fortunately quite easy holds shape, when put on t able. It may be caused also by many stones laying on it shortly after the game starts.
The only thing you will miss, will be a nice box, to which you could hide the whole game. And a little bigger sack to put the stones to. The one provided felt a little crowded and the drawing was more difficult, than it should. When it comes to packaging the game, you are left with two options – leave the tube, in which the game arrived by mail or buy a new round in the shop.
WYPS is a game of words and letters. Even the present strategy cannot change it. Stubborn opponents of word games probably still will not buy it. But all who love to make compilation of words, this one would be at least worth looking at and worth trying. For this year, author is preparing also an application for mobile phones, where you can try this board game for yourself without having to buy expensive package first. Yes, its harsh looks can turn you down. But if you love challenges and creating words, this game should you keep well entertained. In the field of word games, it will be difficult to find other interesting and innovative candidate than WYPS..
Infos courtesy of boardgamegeek.com. More Infos.
Review: WYPS – snake letters
Final word
WYPS is word game, where you have to think not only about words you want to create, but also where you want to make word of them. If you use some stones of your opponent, while doing so, you gain valuable prisoners and change them to your color. And they will help you in the future in your battle for connecting all three sides of triangle. But even the player, who manages to connect these three sides, is not the winner yet. His rival has chance to revert his matchball with perfectly aimed return, when we use tennis terminology. Game is tense and at the same time creative thanks to possibility to create words not just in straights. You can easily set the length of one match with the size of board used. WYPS is a pleasant discovery, that will entertain everybody, who likes to create words.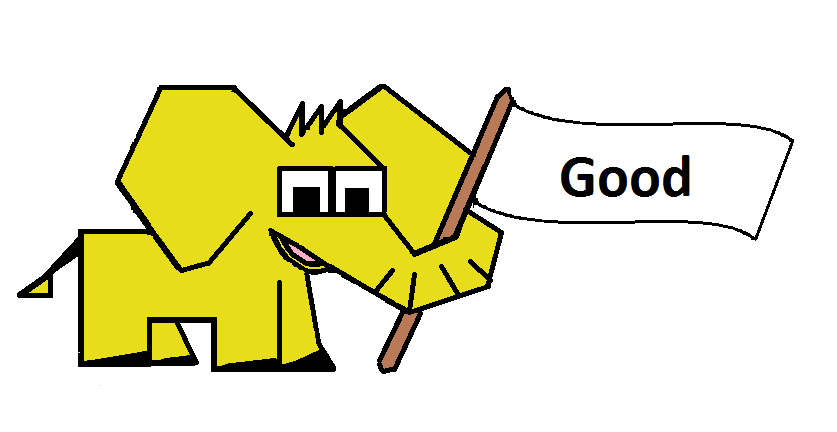 Pros
word game with strategy
ability to play online
more board sizes
interesting capturing system
connecting three sides does not mean winning - it can be reverted
words can make turns