We all like to make interesting trips. Whether it is to a remarkable bridge, magnificent castle or to a really old tree. Each of these places breathes mystery to us and allows us to dream. Tourism is just fine and our world is a magical beauty in breadth, which offers its arms, whether its of human or natural origin.
In Germany such a tourist are also called "wunderlander". But to be closer to all those miracles, also a miniatures are created. And one of these little worlds is located in Knuffingen, where you can find Miniatur Wunderland (Miniature World). It is one of the largest in the world and offers many wonders of the world in one place.
Dirk Hillebrecht loved the world of miniatures so much, he has chosen this theme for his first game, which cannot be called otherwise, than Wunderland. The release was taken care of by Pegasus Spiele and they released its multi-lingual version in 2013. Illustration were drawn by Jarek Nocoń, whose nice pictures finally penetrated from Poland into the world.
The game is stored in a square box, on whose lid you find a happy traveler. Just beyond him are seven mountains and seven valleys to reach the promised land of all tourists. And by the way, he is surrounded by picture of all sorts of wonders, for example beautiful Neuschwanstein.
I will not pretend, we were ever in Knuffingen, so we do not know, if the board corresponds to the distribution of the world in the german world of miniatures. But we are certain, it has nothing to do with the reality, where America is most certainly not adjacent to Austria and Scandinavia. Patriots in Czech Republic will be certainly disappointed, that although there is not only entire German-speaking world, but also some miracles from the north, you will nothing from beautiful Czech country. Our english speaking readers probably do not care..
Individual places always have their own picture and number and are connected by network of paths. Each region then, in addition to tourist destinations also contains a post office, always carrying a specific symbol – mountain (Austria), ship (Scandinavia) or beacon (Hamburg, Germany). Around the game board is then drawn victory point track, where you will move your locomotive. Here begins and at the same time basically ends similarity with Ticket to Ride.
In addition to the board, you will find also 32 round tokens inside the box, eight from each of the four colors. These is also enclosed booklet with stickers, which you must use before the first game to decorate playing round tokens. In fact, you could play without them, but the chips did look a little better with pictures. In the colors of the players are made also four locomotives. All are overcome with dimension of the last brown train used to indicate a starting player.
This brings us to the final group of components: cards. Four of them have drawn numerals 100 on one side and 200 on the other side. They serve players in case of overcoming the limit of points on victory point track. Twenty cards are wearing several highlighted destination on the map, you have to visit with your tourists. Biggest deck of 112 cards are postcards with photographs of all the great miracles, that can be seen in Knuffingen and in game are obtained at post offices on the board.
At the beginning of the game, a player can simply take all components in his color – eight round tokens with stickers on them and one locomotive, which will start at zero points. Round tokens of all players have to crowd together in Knuffingen, where everyone will set off on an adventure together, almost like in Amazing Race.
On the game board, you must deploy decks of postcards. You split them according to their back side and put them into a place, where they can be bought, always near a place with mail icon. Remaining cards are shuffled and each player is dealt three tasks to start with. It's all ready and we can start traveling.
Duty of all players in their round is quite simple. You take any number of your tokens and think about, where you would like to move them. You can choose, whether it will be one or two steps, but all the time you need to move the same group of tokens – you cannot abandon or not pick up any somewhere along the way.
But what is more important is the option, that is given to other players. Before the move, they can join you with their tokens (travellers), which lie in the same city, where you travel starts. At the same time, they must also reach the finish line of your movement. And that is all, no more options, no more actions.
Players are trying to do two things with these movements – to visit multiple target sites simultaneously and secondly to buy cards at the post office. For each token returned back to the start, player gets one postcard, which can be quite valuable in the end. Tasks on the cards in your hands can always be met only, when player has at least one token at all locations on the card drawing. At that moment, in or outside of your turn, you return one token from place back to Knuffingen and move locomotive for points equal to value of the completed card. You then draw new assignment and game continues.
Match ends, when one player collects all seven cards or in a moment of completion of the fifth task by one player. In both cases, everybody adds score for sets of his collected postcards to his points from tasks and one of them, who has the most, is the winner.
Were you looking forward to next variation on the popular and fun model of Ticket to Ride like us? This is partly true, but unfortunately, where linking carriages gains, there Wunderland loses. Instead of linking two different places, we travel not only themselves, but also by hitchhiking. And here is the biggest problem, because players can move their travelers more, out of their turn.
This seems like a good idea, when you read it on paper. We also thought so. But once you start playing, you will find, that such a ride completely destroys any sense of otherwise tactical game. And mostly in multiplayer, where you can ride a few times without even trying. Where is feel of the results, which we have not even reach with our own forces? Yes, it offers interesting field for avoiding to step on same location as others, but its not so easy..
Players should not be thinking during their turn only about, what is best for them, but also what might be useful to opponents and how to avoid helping them. But how can you do it, if you do not know their destination station? Everybody keeps their tasks hidden. However, their open placement on the table would do for much more tactical race.
Your job is to be with at least one of your eight sightseers on two sites simultaneously. Numbering on the map is clear and yet you often lose track on unnamed routes. If you are looking for a game, where you have to get in two places and then get the points, then Ticket to Ride does this job better.
Then there are also postcards. They are available only in a few places and are the only ones, who need more choices from you. You need to combine a journey to the card with sending of sufficient number of travellers in that direction. Some are lost along the way and it is up to you, how many more are left to purchase. You must pay with one for every postcard acquired..
Strange is also the rule, in which after one visit and completed tasks, players have to move their traveller back to the beginning. It has been included here, so you did not collect postcards too easy and game should be a little less luck-dependent, because of the task card draw. But when we approached the game with travelers, why would they always have to go back to the starting city? This principle does not fit at all into the story, that the game is trying to tell.
Game time is favorable and game is over quickly (which is a good thing in the first place). Often, best planner is not the easy winner. Everything could be spoiled by a parasite, that could well cling to the body of another traveler. In two player game is significantly less chaos, board is empty and ride more complicated. With increase of players number, game becomes confusing, because the boxes are not large enough to keep in all the necessary tokens.
Localities have their own clearly defined patterns in the real world. Interesting places in Germany, Switzerland, which is stuck at the bottom of America and Scandinavia. This guarantees a perfect chaos, but it could at least equipped with names, rather than numerals. Photographs are nice touch on postcards.
The main purpose of the game is likely to promote world of miniatures, which can be found in Knuffingen – starting place of your journey. This subject was, however, perhaps too strict and too binding for the whole game and its mechanisms. The biggest advantage of the game remains its simplicity, but its not enough.
Wunderland is certainly wrong turn for publisher, who otherwise supplies great boardgames. Quick match will result in no big amusement, but the worst of all is, that you will completely miss the good feeling of earned victory. And this is absolutely unforgivable in a board game. The game may well find some fans among the pilgrims and sightseers, but we dare to say, it will not be too many.
Designer
Dirk Hillebrecht
Artist
Jarek Nocoń
Publisher
Pegasus Spiele
Year Published
2013
# of Players
2 - 4
User Suggested # of Players
Best with 4 players
Recommended with 3, 4 players
(9 voters)
Playing Time
60
Mfg Suggested Ages
8 and up
User Suggested Ages
8 and up
(4 voters)
Language Dependence
No necessary in-game text
(5 voters)
Category
Travel
Primary Name
Wunderland
Infos courtesy of boardgamegeek.com. More Infos.
Review: Wunderland – travel the whole world
Final word
Wunderland is trying to be a simple travelling game. It brings new mechanic of hitchhiking. Players have more tokens representing travellers, who must be at more specific locations at the same time according to your given task card. You can move some of them in group forward in your turn and others can hitchhike and travel with you. There are several places scattered on the map, where you can buy postcards and get bonus points for them at the end. The most important is to complete tasks, which are assigned randomly at the start of game. Unfortunately the hitchhiking is new, but ruined the game for us. Players were lacking more control about others, who were only travelling with them all the time. Obligation to return to the start after each finished task spoils atmosphere of the whole match. Its distinctively better in more players, but its not enough, because also amount of chaos is raising and fights against you. We wanted to like it and have fun, because there is evident family tone. But Wunderland remains a miss as a game, because its missing the most interesting thing – reason for you to return..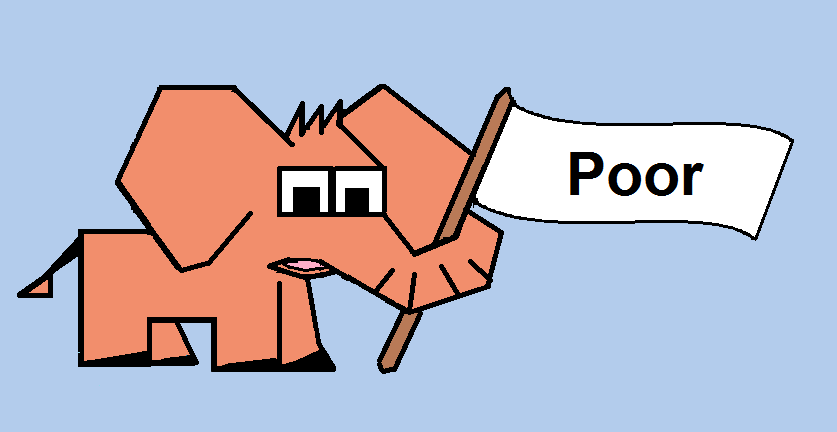 Pros
simple mechanic
game promotes beautiful places
chance to hitchhike on enemy turn
Cons
excessive postcards
lacks in atmosphere
hitchhiking mechanic is not so fun
two players have empty board
too artificial graphics