The world is full of good and bad chemists. Atoms can be combined into molecules either in the right way or you can mix them into something completely different. In such a case, highly unstable compounds may arise, which even Dr. Moreau has never dreamed of. And then it may suddenly happen, that your laboratory has four dimensions instead of three. And if you know, how to use them, you finally have more space for all the experiments of yours. And that's what they did. Stairs lead down and up simultaneously, and if I'm right, I can even look to the left by looking right.
Want to know, how I did it? Just open the box with the word Wrong Chemistry: Expand Your Lab and an additional dimension jumps out at you. This is a simple expansion of abstract game Wrong Chemistry (review), where you are trying to outsmart opponents, when mixing compounds from atoms. Under the expansion is again signed original creator Tony Cimino and release was prepared by Mage Company, who are also behind 12 Realms (review).
In a small cardboard box, there is waiting everything, such a well-established laboratory might need. But before your eyes get lost in its contents, you first must get lost in the winding staircase, that goes up and down and crazy scientists move on them. This is a view on the box and we now satisfy our taste of becoming one of them.
Booklet creates welcoming parade and aims to shed some light on our news. In all available languages, there are always two pages of text. Beneath this brochure, there are ten Nobel tokens in a sheet, but above all a deck of nearly eighty cards. Two of them present you with new special actions, but there is also a dozen of scientists hidden inside, pictured on brown cards. Portrait is not the only thing you will learn from the card. There is also year, when this particular scientist was awarded the Nobel Prize and on the bottom card a special ability is printed with. You can use it during your turn, but mostly three times per game.
The last and most important packages are of course new compounds. Science in the crazy Wrong Chemistry labs progressed much for the two years, so we can meet with new tightantium, olivenom and einsteinium. Most of them are again well-chosen pun in English linked with humorous illustrations. This time, cards also have different tint according to their difficulty.
Game of Wrong Chemistry is run using actions. They allow players to move the atoms in the molecule. They can also add or remove some of them to meet any of the compounds cards, they are holding in their hand. Only for them will be points awarded in the end, that will ultimately clear way to victory.
It really is that simple. It will be probably clear, that featured cards add new touch of originality to the primary box. It's just a shame, that after shuffling it in, there is no simple way to get both decks of cards (original game and expansion) apart from each other. Just saying, not that we wanted to.
Compared to the basic game, players get two extra cards of scientists at the beginning of the game. From them, everybody can keep only one, and puts him publicly in front of himself. During the game, player can benefit from his ability as a free action. Different skills allow players not only to manipulate atoms on the game board, but also to play do other actions.
Identity card bring differences between the players into play, which is always good. Players then have a sense of uniqueness during the match. Differences are really small, but then it is said, that correct usage of these three activations per round becomes one of the most important paths to victory.
Playing area is from the outset equipped with two new actions and next to them, there are five cards of black elements (also new). The most interesting is new Transmutium card, that allows players to change the molecule to an element, they have already managed to create (and therefore have the card in front of themselves). This may bring him much closer to success in mixing some compounds.
This is a great idea, that allows players to make combos and link cards in hand more successfully. Now this card moves for us experience in Wrong Chemistry completely to another level. While this at the expense of continuity and a sense of evolution of those compounds, because changes are suddenly rampant, there is a positive impact on atmosphere of the game and feel of control.
The second card gives you choice to activate your scientist. Thus you simply do not use text printed on the card, but instead use Element of Surprise, which gives you a straight two new actions, you can perform during current turn. Any usage of scientis abilities (even this Element of Surprise) is marked by a nobel token placed on the card, because these benefits can only be used three times during whole match.
Element of surprise is called exactly right, because two more actions at the end of your turn have a significant impact on ability to complete some of the more complex molecules. The card is not difficult to use, but it is possible only a few times throughout the game, forcing players to rely on tactics further.
Black cards lying aside at first are worth five points, when completed. Their build is really extra difficult and you may need to sacrifice some former scoring cards, whose destruction brings a new action to your turn, combined with Element of Surprise.
End of the game is then tied with these five cards. Once all are split among participants of this chemical contest, the game ends. Everyone can now add up the points as in the original game and winner is the player with the highest point gain. Due to variations in the rules, you can also play to eighteen points or if you want a really long game, you can wait to complete all the cards.
Interestingly, the game manages to provide good and fun fight with twice the amount of task cards. We have experience with card addition from the game Evolution: Time To Fly (review), where greater drawing deck was enough to stretch the game too much. Fortunately, we are not playing till package is empty (with the exception of variations in the rules), but authors used new cards simply to extend the offer for players. And if you mind, you can always split shuffled deck into two equally sized ones and players can choose from which they draw. That's good, because otherwise would many shuffled cards end up unreachable at the bottom.
A little mistake got into the rulebook and between both pages of the English manual squeezed rules in French. Fortunately, all the new rules are clear at first reading manual and you will not have to go back.
Wrong Chemistry: Expand Your Lab is nicely done expansion, that greatly enhances the basic game. It adds new tactical options, that further enhance player control over developments of the molecules. Thanks to increased variability, this expansion is a great investment for anyone, who enjoys the original game.
Designer
Tony Cimino
Artist
Michael Andresakis, Nikolay Popov
Publisher
Bergsala Enigma (Enigma), Lex Games, MAGE Company
Year Published
2013
# of Players
2 - 5
User Suggested # of Players
Best with 5 players
Recommended with 2 players
(1 voters)
Playing Time
25
Mfg Suggested Ages
8 and up
User Suggested Ages
8 and up
(1 voters)
Language Dependence
No necessary in-game text
(1 voters)
Category
Card Game, Expansion for Base-game, Party Game
Mechanic
Action Points, Hand Management, Modular Board
Expansion
Wrong Chemistry
Family
Crowdfunding: Kickstarter, Crowdfunding: Spieleschmiede, Theme: Chemistry, Theme: Mad Science / Mad Scientist
Primary Name
Wrong Chemistry: Expand Your Lab
Infos courtesy of boardgamegeek.com. More Infos.
Review: Wrong Chemistry – Expand Your Lab – it's time for more spacious laboratory
Final word
Wrong Chemistry: Expand Your Lab is an expansion of alchemical game, where we forge new molecules by moving atoms from position to position. It brings into play not only new cards, but also various end conditions, which guarantee different experience among games. Every time you need a different tactic. Most important, however, are new action cards, that bring a level of control over the development. Players can rearrange the atoms to an element, that they already possess and continue on. This can create combos and gradually lead to task completion. Thanks to this, game lost a bit of continuity. All new five-point cards will delight players, they are really hard to accomplish and still with funny pictures on the cards. In addition, game also works as a tribute to some of the holders of the Nobel Prize, because players can transform into their skin and use their special ability. Wrong Chemistry: Expand Your Lab is an excellent expansion, that despite its small size moves the original game a bit further to title of excellent entertainment.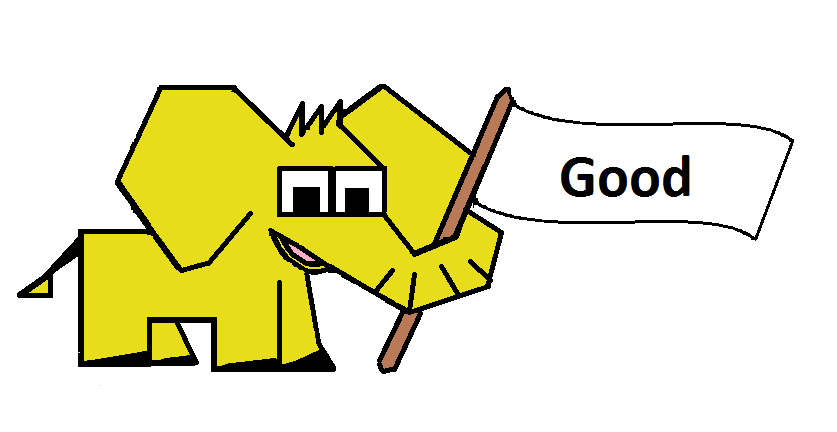 Pros
scientist cards
option to change the molecule to any of the already completed
new, humorous cards
interesting solution of two drawing decks
more control over development of the game
different endings
new five-point cards
Cons
English rules are badly printed
game loses continuity thanks to the constant transformation of the molecule