When a person is talented, he can afford to do anything. Write, photograph or paint. And yet he (or she) will ultimately be remember by people as they choose. And Stanislav Ignacy Witkiewicz can is for many people only painter, although he was also a philosopher and writer. But back to his paintings. Now it is time to have a good look at them.
We will not have to look for them, because the five most famous paintings are content of card game Witkacy (which is also nickname of the artist), created by the pair Maciej Poleszak and Michal Szewczyk. The game was released in TO_DESIGN production and is distributed under logo of Bomba Games. Game is sister of card game Taste of Poland and they both will be presented at the fair Spiel 2015 in Essen.
And this, therefore, is a review on the game, that is not still on the market. But in a few days, we start to see face of Witkacy paintings. It all starts in Essen. His paintings decorate lid of the box, which is a bit larger, than is usual for card games. Inside, we find not only a set of 55 double-sided cards, but also twenty action tokens, four pieces of each color.
There is something interesting about cards as well – each contains only fragments of different paintings. It can be top or bottom half, but also only one quarter. Individual segments must be combined into complete units, which only then please the eye.
At the beginning of the game players shuffle the deck thoroughly and receive two cards each. One is placed by players in front of them as a basis for image reconstruction and second will they hold in hands and only in the following rounds will they have opportunity to play the card. To do this, each participant also gets a set of tokens – one piece from each color. Two cards then create menu on the table. Third painting piece is accessible for each player on top of the drawing deck.
After that, players begin to alternate in turns. First, active player must always choose one of the available cards and add it to his hand. Then, he may attach one of them to his current reconstruction lying on the table. Card must always be placed partially overlapping existing images, ie with several quarters.
Players are constantly trying to assemble individual portraits of their fragments. Each such image will provide some points, if it is complete and visible. But players can still use each special action once during the game. They will allow them to slightly bend basic rules.
And then comes end of the game. All cards are played, and now it's time to rate quality of all reproductions. Value of individual works depends on total number of times, when players painted them. How many times a portrait was completed, that many points will bring to its owner each picture. After sum of ratings for all images, winner is player, who has accumulated most points.
Witkacy is a stoking game of cards and tells story about assembling images into larger wholes. Players must not forget, that cards are reversible, so there is always many choices to attach each card. There are only five images in total, so they are constantly spinning in the offer. Players do not have to depend on chance, always sees one side of the card and are not buying a pig in a poke.
They can choose card and then properly apply it. However, using tokens can also be used to harm other painters, attach or take part of their images. They can always be used only once per game, so you need to use a well-timed action, and choose the right opponent on whom token is used.
We like its speed, because choice is always only from two cards. Additionally, player may think about his options during opponent turns, so game flows fairly quickly and declared half-hour period corresponds to reality. Two players are possible in this game as well as three or four players. But because most of the time, everyone is working only on his image, only difference will be little longer waiting for next turn.
Smooth course of the game can be disturbed only by action tokens. Players but at first glance can not tell, which color represents what. Therefore, they must either remember it or create some help. Or replace tokens with another, more useful material. Much better would have been, if these actions were represented by more cards.
Images are chopped into quarters and their composition seems simple. But as your reproduction is constantly updated with newer and newer cards, it is not easy to connect them all properly. Last quarter of image is really the hardest. This assembly uses clever overlapping or sliding cards and feels quite unique in comparison with other games.
Even more interesting is final scoring. Players themselves will affect, what value will each image have. It is not advantageous to promote opponents by composing image, which others has several pieces of. On the contrary, is not a bad spot to capitalize on paintings, which are already lying on table. But the more there is, the harder it will be to put together next one.
Witkacy offers an interesting idea and from beginning to end knows, how to have fun. It offers no sophisticated entertainment, but it requires at least a little imagination and overview. In composing images of players compete, but they can also tactically affect their value. But then there are actions. And there is too many of those, making the game unnecessarily cluttered. Witkacy is certainly not a bad choice and will delight art lovers, but also some families with a penchant for composing something out of parts.
<br><br>
Designer
Maciej Poleszak, Michał Szewczyk
Publisher
Bomba Games
Year Published
2015
# of Players
2 - 4
User Suggested # of Players
Best with 4 players
Recommended with 2, 3, 4 players
(4 voters)
Playing Time
30
Mfg Suggested Ages
6 and up
User Suggested Ages
8 and up
(4 voters)
Language Dependence
No necessary in-game text
(3 voters)
Category
Card Game, Puzzle
Mechanic
Memory, Open Drafting, Pattern Building, Set Collection, Tile Placement
Family
Mechanism: Partially overlapping cards, Theme: Art, Theme: Painting / Paintings
Primary Name
Witkacy
Infos courtesy of boardgamegeek.com. More Infos.
Review: Witkacy – a tribute to famous artist
Final word
Witkacy is a card game about art. And art is also your effort to piece together images from quarters to complete whole pictures. Game itself is simple, great for families, but it still puts demands on a solid oversight. Players must not only make good use of their cards, but also complete correct images, which will give them more points. Now scoring is an interesting element, because value of individual paintings depends on their appearance on the table. Each participant builds paintings for himself and when they use some action token, they must remember it. Its pretty unpleasant. Short game time puts Witkacy into place of a good candidate for a relaxing entertainment, but mostly for art fans.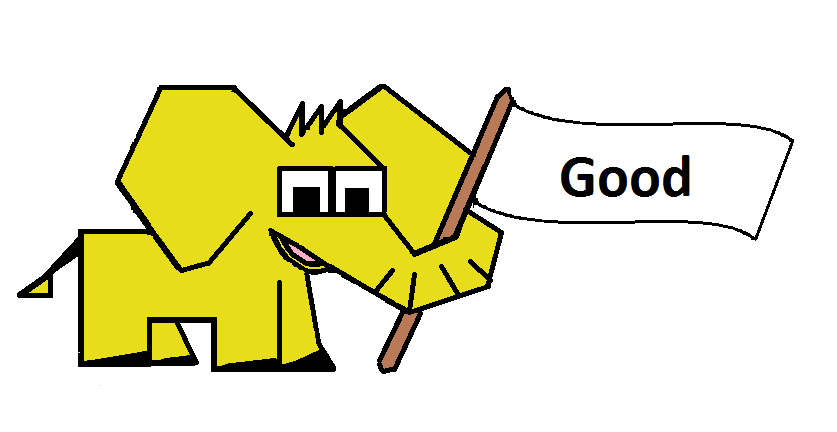 Pros
art theme
interesting scoring
playing time and complexity
good idea to compose images
quick turns
you really affect game
Cons
too little conflict
action tokens