The darkness is finally gone. But when you get rid of the dark, it does not mean, that the light has to come. And so we have saved our lives from destruction, but we had to sacrifice the entire civilization on its altar. Instead of unity, we are now divided into countless small camps, each fighting for its own interests.
And with the vision of such a world, the popular designer Martin Wallace prepared his new board game. It was named Wildlands, and with the illustrations by pair Alyn Spiller and Yann Tisseron, released under Osprey Games logo. The 2018 printing ink has not yet dried out, but it does not prevent Esdevium Games from distributing it to store shelves across Europe.
Box has a slight touch of fantasy in it. On the lid, we can find a number of interesting characters and heroes, among whom the owl has intrigued us the most. Inside, players have a large map with a two-sided environment for fighting individual games. The map is divided into a number of small territories, that are marked with unique numbers. Players put it between themselves, but do not place any heroes. The map will be completely blank at the beginning!
On the other hand, players take the other component directly to them. They will get miniatures from the selected faction, which also come with one skill card. They will also receive plastic stands of one color and a basic card deck belonging to that side of the conflict. The plastic pedestals entice their heroes and each takes set of stones in their color.
Individual participants then receive ten random cards corresponding to individual locations on the map, select five of them and assign them to their heroes secretly as their starting positions. The remaining five cards will be handed over to their neighbor and determine, where they have to place their five stones. This is an important tactical part of setup, that should not be underestimated. These cards are shuffled again and every player reveals the top seven cards and the match starts.
Players alternate on the move. Every turn, active player has to reveal one of his fighters hidden on the map and hopefully ambush opponents. Heroes can then be activated by using actions from cards in hand. Their number is limited only by amount of cards, but each action card can be used in several ways. The simplest one is the movement, for which any card can be discarded. However, in order for it to be used to move a particular hero, such a card must contain a symbol corresponding to him.
Most cards have not only the icons describing heroes, but also flags on their left side. These specify other available actions. Players can attack both melee and range (with two different powers), attacking even on several spaces at once or defending themselves. Players can even move multiple figures at once or fly! This is especially useful on one side of the map, where some positions are elevated and there is a need for two cards to visit them. Only one form of defense is available against each attack.
Very important game element is the so-called interruption. It is possible to do it in the opponent's turn, to disrupt another player's efforts and carry out some action in between. Its done, as if it were that player's turn, so he can uncover heroes or use cards. Interruptions can be chained and disrupted by other players.
At the end of his turn, player draws three new cards up to the maximum of seven cards, that are allowed in hand. All opponents are trying to attack another heroes, take their points of hearts and knock them out. For each such victory, player gets one point. That is awarded also for collected stone of own color. However, he also takes a card action to pick it up. The player, who gathers five points, becomes the winner.
Wildlands is a game, that has decided to experiment a bit in its genre and to connect tactical, planning and surprising experience. First of all, the first part of the game is full of unexpected situations as individual players reveal the heroes throughout the board. And as the characters throw themselves into battle, they go not only for each other's neck, but above all, they try to get to their broken stone fragments.
And here we are getting to the importance of setup, which is in fact itself a planning phase and an important moment, which can decide about winning and losing. Players try to place their heroes in the most beneficial places and hand over to their rivals set of cards, that make their fragments hard to reach. The map is really interesting and allows all this.
But there are other tactical options. In particular, some positions allow to take cover. Therefore, if a hero shoots from a distance, he may be hiding behind the box or under the table. Places with a cover are numbered with a frame, while locations without a cover are white dots with a black digit. And players can also enjoy advantage in two environment heights.
Interestingly, both the melee and range attacks have two levels. It differs not only in the number of injuries sustained, but also with reach, as well as in who picks the challenged hero, if there is more in the target space. An attack on multiple fields is important, as it will hit all the heroes in the given place.
Complaints about this can then only be directed to deciding the battle itself, that is very easy. It is good to play as a lightweight race without the need for a more exciting battle. But this might not appeal to tacticians, that will be attracted to remainder of this gameplay.
The biggest fun of the game is provided in the first stages of match, when players still reveal have some fighters hidden. These surprising moments give a lot of juice to the whole gameplay and make it really unique. Unfortunately, after four rounds it all ends and remainder of the match is filled with movement and battle. Positional efforts to gain an advantage are still good, and each faction has a slightly different set of cards.
Fortunately, the surprise in the game remains even in the second stage in the form of an interruption. This is perhaps an element, that we like most on whole Wildlands. The ability to play in enemy's turn, to surprise him and completely overcome his plans, is incompatible with a tactical approach of remainder of the box, but offers a great tension. You never know, what opponents can prepare. Usually, the situation on the plan will change completely after such moment. But even the interrupted player can not be sure, that he will get to do everything. If someone else interrupts him, he will not return to the turn, but game returns directly to the active player. But when these things stop happening (no player does interruptions), there is a sense of lack of action.
It is obvious from this, that the bets in the two will be just a slight shadow of what you can experience in the maximum four – chaos and surprise. Four is the ideal number, that you should not drop below, if it is not completely necessary. Games are surprisingly fast and you will reach hourly maximum really rarely.
Totally unexpected comes the huge weapon of this novelty: processing. Cartoon fairy tales are combined with the fact, that players have to constantly attack each other, if they want to be the first to get the target number of points. You will also enjoy miniatures, color stands and beautifully illustrated cards.
Everything just talks in favor of the game. Wildlands is a mix, that will definitely not fall flat. Thanks to the emphasis on uniqueness and diversity, we can not expect it to be enjoyed by everyone out there. But it still has the potential to inspire many players. And certainly there will be many. Wildlands is a game, that boasts the originality of some elements and offers a pleasant skirmish (combat) experience.
Designer
Martin Wallace
Artist
Alyn Spiller, Yann Tisseron
Publisher
Osprey Games
Year Published
2018
# of Players
2 - 4
User Suggested # of Players
Best with 4 players
Recommended with 2, 3, 4 players
(84 voters)
Playing Time
60
Mfg Suggested Ages
14 and up
User Suggested Ages
10 and up
(12 voters)
Language Dependence
No necessary in-game text
(6 voters)
Category
Fantasy, Fighting, Miniatures
Mechanic
Area Movement, Hand Management, Interrupts, Kill Steal, Secret Unit Deployment, Variable Player Powers
Expansion
Brettspiel Adventskalender 2018, Wildlands: Map Pack 1 – The Warlock's Tower & The Crystal Canyons, Wildlands: Map Pack 2 – The Fall of the Dark House, Wildlands: The Adventuring Party, Wildlands: The Ancients, Wildlands: The Hagmoles, Wildlands: The Thorns & the Roses, Wildlands: The Unquiet Dead
Family
Admin: Better Description Needed!, Components: Miniatures, Game: Wildlands
Primary Name
Wildlands
Infos courtesy of boardgamegeek.com. More Infos.
Review: Wildlands – a journey from the darkness
Final word
Wildlands is a game, that does not have complicated rules and offers players to recruit heroes and place them in one of the two available maps. But heroes join the battle gradually and prepare all the unexpected surprises. Later, when it comes down to position battle, the duels will be influenced by interruptions, which have the potential to reverse the whole outcome. The whole game is fun especially in its first half. Still, Wildlans is a very pleasant discovery.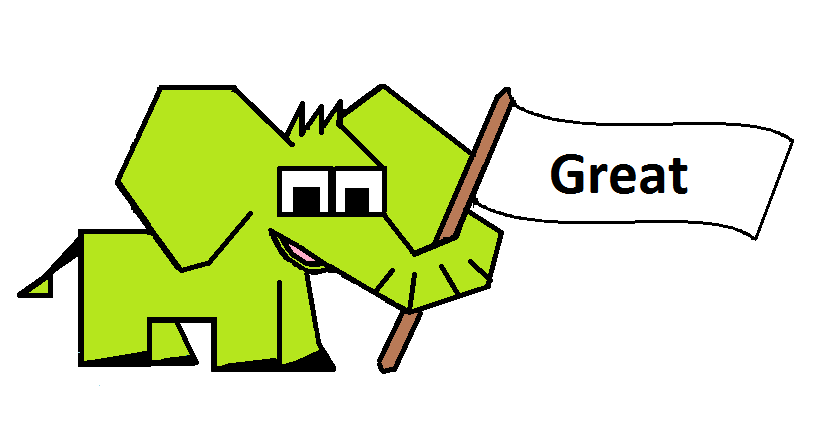 Pros
original way of heroes placement
surprise
fast fights
great in four (and fast)
processing is great
Cons
in two, it is far from achieving qualities
after the hero's deployment (and without surprise) becomes less interesting