Animals are all innocent. So it's up to their owners to find out the real culprit, who left the mess in the middle of my room, when I was not home. The hamster, the fish, the turtle, the parrot, the hare and the cat were at our home during the holidays. Any one of them could be, but nobody wants to admit it.
A bit of accusation has been thrown our way for us by designer Jonathan Favre-Godal and named his set of cards as Who Did It?. The release was taken care of by Blue Orange and entrusted the illustrations of the offenders to the painter Steeve Auglero. Its distributed by Esdevium Games.
All the fun is hidden in a small box, on whose lid we find all the accused animals. And as they could be expected, they looked as though nothing had happened. But we know one of them is not telling the truth. To determine the offender, players will have to use six sets of cards with six animals each and also poo tokens. You just need to put them in the center of the table and each participant chooses one color and takes a matching set of six cards.
At the beginning of the game, player choose the first one. He's just trying to find excuse for his first pet, picking it out of his hand and explaining to others, that it was not this creature. He will provide him with an alibi, but instead he must appoint another offender. Everyone else must react to it immediately and try to be the fastest, who puts the named pet on the table. They too will apologize and accuse someone else.
So the active role is rotating, players give their animals an alibi and try to get rid of all the cards from their hand as quickly as possible. Each round ends up by finding the culprit. This happens when a player accuses a pet, that no one has. At that moment, it is clear, that he is making it up and only trying to put guilt away from his pet. This player gets a loot and the game continues with another duel. Once one of the players has three smelly tokens, the game ends. The winner is the one, who has the least poos in his possession.
Who Did It? it is, after all, the ambiguous name to be only an insight into the game. And it follows that the game is not meant to attract more demanding players, but especially those who want to relax at playing. Due to its small size and low weight (only a few cards and a small box), it is also excellent for traveling, because it does not require any large space among the players.
The individual truns and therefore the whole match is very fast. Players are trying for speed, because only the first landed animal of mentioned type is counted. Who will be slower is already too late. The players themselves determine, which pet they would like to accuse in their turn and that's part of that unrecognized tactic. And that combination of memory (an overview of what animals are still in the game), tactics (getting players under the pressure with animals, that is held by more rivals) and speed is the moment, where Who Did It? will succeed against competitors.
Total gaming time is around ten to fifteen minutes. You do not need more. But it is clear that the more players in the game – up to the maximum of six – the more fun you get. Even in the minimal three, you will still be laughing and rivalry remains in place. And it has been fun with the kids since their school age, because the rules are really easy. Restrictions are perhaps only in dealing with cards, that are prone to some damage, because you are slapping them in the middle. Otherwise, playing with six year olds is not any issue, because finding the right card in hand is the moment that differentiates the player at every turn.
There is no player elimination in the game. Once someone gets out, it's all over. But one round loss does not mean anything, because everyone can have a bit of luck. Only three defeats are real trouble and the end of all hope.
Who Did It? is a game that's pretty well thought out. It offers a surprisingly interesting mix, that is not so traditional. It can entertain all players without any age or difficulty, and we have easily enjoyed it. And if you're bothered about the central theme of dealing with pet poo, then it's easy to swap it for another indigence, that all the animals could do (only tokens will remain). Maybe chew on your slippers. Who Did It? is a good party for everyone, especially children.
Designer
Jonathan Favre-Godal
Artist
Steeve Augier
Publisher
Blue Orange (EU), Blue Orange Games, ADC Blackfire Entertainment, Aquí Hay Dragones, Feelindigo, Fractal Juegos, Gém Klub Kft., Happy Baobab, Lautapelit.fi, Lúdilo, Mar Lúdico, Neptuno Games, Oliphante, One Moment Games, PaperGames (III), Pegasus Spiele, Rebel Sp. z o.o., Siam Board Games
Year Published
2018
# of Players
3 - 6
User Suggested # of Players
Best with 6+ players
Recommended with 3, 4, 5, 6 players
(18 voters)
Playing Time
15
Mfg Suggested Ages
6 and up
User Suggested Ages
4 and up
(15 voters)
Language Dependence
No necessary in-game text
(2 voters)
Category
Animals, Card Game, Children's Game, Memory
Mechanic
Memory, Single Loser Game
Expansion
Who did it?: Kangaroo Promo Cards, Who did it?: Mammoth Promo Cards
Family
Animals: Cats, Animals: Fish / Fishes, Animals: Hamsters, Animals: Rabbits, Theme: Excrements / Feces / Poop / Urine
Primary Name
Who Did It?
Alternate Names
Chi l'ha fatta?, Kdo to byl?, Kikafé, Krasse Kacke, Kto to zrobił?, Nem én voltam!, Quem Foi?, ¿Quién Fue?, ¿Quien ha sido?, Хто напудив?, นี่อึใคร, 누가 똥 쌌어?
Infos courtesy of boardgamegeek.com. More Infos.
Review: Who Did It? – looking for a culprit
Final word
Who Did It? looks like a desperately non-original card game at first glance, but it will surprise you that, this beautifully simple card will also test memory and tactics. It is a nicely cartoon, funny, fast and fun game, that is great on the go even at home. You do not need too much time for it and no one needs to learn it too long. Who Did It? is a game, that can entertain and that's what it is about.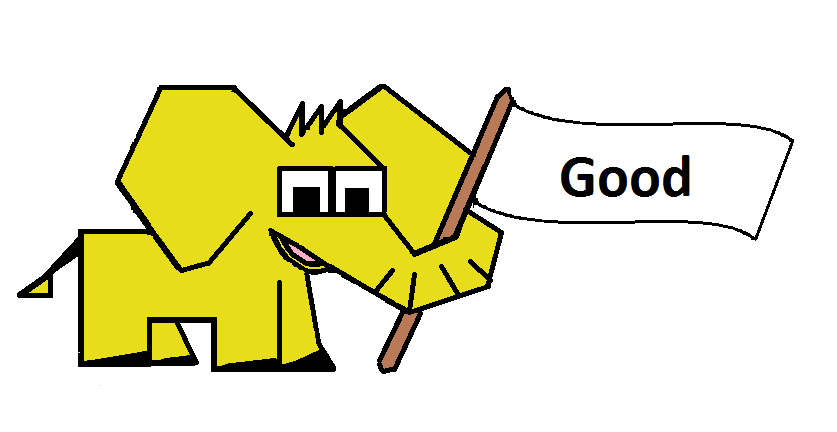 Pros
fabulous graphics
poo need not be the only topic
speed is not everything
more rounds
game time
for parents, young children and players
Cons
poo is not a theme for everyone
at first glance, you would say that it is just a perception game