When I get up, I had a night full of adventure. Sometimes they are colorful, crazy and merry, sometimes dark and creepy. Dreams are a place, where everything can happen. And as soon as it gets dark outside, we can look forward to another story.
New board game invites us into the world of sleep. Its called When I Dream and its a game, that can fulfill even the most courageous wishes. At least in the world hidden under our lids and warm blanket. Two such dreams came real author Chris Darsaklis. The first one was back in 2016, when his game was released under supervision of Repos Production. A few months later, however, another wish had come true, which was much more crazy. This was the first game, whose box looked into the universe on the wings of the balloon. Illustrations are the real bead of the box and a number of different illustrators are responsible, among them well-known names like Miguel Coimbra, Vincent Dutrait and Nicolas Fructus.
Big box is all white and we can find a crazy dream full of flying cakes, smoldering volcanoes and cowboys on iron dolphins on its lid. Inside, players will find a game board with a rectangular cut in the middle. When the board is laid out on the table, a beautiful white bed must be placed in its middle, into that free space. It serves as a holder for stack of cards, that need to be shuffled and rotated differently, because these picture cards have four sides (or four text descriptions called elements, if you like). Participants will receive a common set of fairies, spooks and pixies, which will be dealt for each round again. Next to the board, players put stack of point tokens and hourglass.
Active player gets a mask to cover his eyes, so he cannot see anything. Before he does that, he gives one of the dream role cards to each of his opponents, including himself. He then uses a mask to completely cover his view. The player sitting to his left draws top card and slips it under the deck to reveal new picture, that currently blindfolded player has not chance to see. This player and then other players in succession one after another are trying to give active player a one-word help, that describes the item (word) on the card. The dreamer can stop incoming words at any time and try to guess word from the card or skip the card, if he does not know (or simply is not sure).
After the correct answer, card is set aside to yellow side of the board, all other cards (skipped or incorrectly answered) are place on the blue colored side. As soon as the mask sitting on active player's head, the hourglass is rotated to measure two-minute limit. In this give time, player tries to guess as many dreams (cards) as possible. But points are awarded at the end of the round also to players providing hints, but according to roles they received for the current round. Spooks get points for every mistake, both fairies and dreamer himself for right answer.
In addition, active player with his blindfold still on, gets two points, if he can correctly repeat the whole story of his guessed dreams. He connects them with his own words and other players control his narrative. And what about the pixies? Their side changes depending on the balance of both sides of guessing and they get points apropriately as the side, they are currently inclined to. Role of the dreamer then moves to the next player in order until the moment when everyone had a chance to become a dreamer. At that point, player with the most points wins.
When I Dream is another picture party game about describing and guessing illustrations. But this time, the title dreamer does not see the picture himself at all and has to rely on words of others. But among the participants, there are also malicious boogies, who try to hurt him and provide him with bad help. Others know it, but as long as the player is immersed in a dream, he must know truth among lie by himself.
Thanks to this concept, game is really interesting and exceptional. In addition to classical guessing, it also brings some maliciousness and own interests into the mix, that was lacking in this type of game. Now every player tries to keep track of his own selfish intentions and dreamer is here only to tell them apart. Everyone is trying to fight with all their strength, because every word contributes and can have a big influence on the final sum of points.
Game is about making thouthful and non-hasty conclusions. It is often worthwhile to wait and listen hints from multiple teammates. Although a player does not get that many points, he has bigger chance to answer some of the cards correctly. But it's all about style, because someone is preferring to guess and the other wants to be sure. However, time limit is given and this means, that the game will never take too long.
Number of rivals is absolutely crucial for experience. For everything to work with different roles, there must be at least four players willing to get some sleep (= play). Thanks to time pressure, all decisions are really fast. More participants in the game, the more help (but also wrong hits) you get. The distribution of forces is usually in favor of the team of fairies, because they have the hardest task. Spooks can think of anything to give as hint. In four players, it's more about trying the game out, because its the more, the better. Ideally, the highest numbers are from eight players up (to a maximum of ten).
To provide just one word is nothing simple. It requires good vocabulary and quick reactions. Cards are well-arranged and allow imagination to be used. And little kids are best in imagining stuff. They will quickly understand the whole concept, that does not have anything difficult. This makes it playable for even smaller children around eight year of age, as recommended by the lid of the box.
Points are earned differently with each role. And if someone has a bad luck and is always a spook, then point rewards are not very good.
This type of game stands and falls with illustrations. So at least you would think so. But this game could just contain only words and it will be fine. Fortunately, despite this fact, When I Dream is full of immense illustrations reminiscent of Dixit. Beautiful cards are full of interesting scenes. But everything only turns around a few words, that are printed on the cards. Images can only provide some ideas to players. With a total of 110 cards, there are more than four hundred items to guess. And because the dreamer does not see anything, even games with same word are still interesting.
Both illustrations and rest of the processing is absolutely glorious. Although the plastic bed serves only as a card stand, at the same time it conceals one of the two words, so players do not make mistakes, when providing hints and deciding about results. They will of course also enjoy blindfold and beautiful white box. All the components got so much attention, that the game will surely engage your eyes without any problems.
You will love When I Dream especially, if you love crazy and unpredictable party games. Fortunately, its spell works on many of us. Who does not like to dream? The game is accessible to everyone and offers great entertainment for larger groups of players. When I Dream is a great party game full of traitors, who are trying to drag you into nightmares.
Designer
Chris Darsaklis
Artist
Jonathan Aucomte, Éric Azagury, Cyrille Bertin, Loïc Billiau, Sébastien Caiveau, Miguel Coimbra, Maëva da Silva, Julien Delval, Christine Deschamps, Vincent Dutrait, Nicolas Fructus, Anne Heidsieck, Gaël Lannurien, Fred Navez, Cyril Nouvel, Ismaël Pommaz, Christophe Swal, Régis Torres
Publisher
Drawlab Entertainment, Repos Production, ADC Blackfire Entertainment, Asmodee, Asterion Press, Galápagos Jogos, Gém Klub Kft., GoKids 玩樂小子, Hobby Japan, Korea Boardgames Co., Ltd., Playhouse, Rebel Sp. z o.o., Siam Board Games, Sombreros Production, Ігромаг, פרש משחקים: Game Knight
Year Published
2016
# of Players
4 - 10
User Suggested # of Players
Best with 10 players
Recommended with 4, 5, 6, 7, 8, 9, 10 players
(46 voters)
Playing Time
40
Mfg Suggested Ages
8 and up
User Suggested Ages
8 and up
(11 voters)
Language Dependence
Some necessary text - easily memorized or small crib sheet
(17 voters)
Category
Deduction, Party Game, Real-time, Word Game
Mechanic
Communication Limits, Hidden Roles, Memory, Role Playing, Storytelling, Team-Based Game
Expansion
When I Dream: Bonus Cards
Family
Components: Blindfolds / Blackout Glasses, Components: Game Trayz Inside, Theme: Dreams / Nightmares, Word Games: Guess the Word
Primary Name
When I Dream
Alternate Names
Álmodj Velem!, Když sním, Kraina snów, Lumea Viselor, Όταν ονειρεύομαι, Країна Снів, בחלומותי, นักท่องฝัน, 私が夢みるとき 日本語版, 說夢人, 꿈의 대화
Infos courtesy of boardgamegeek.com. More Infos.
Review: When I Dream – behind closed eyes
Final word
When I Dream does not have virtually any issues or cons as a party game. Players of all ages can jump into the world of dreams even throughout the day. There, they will meet not only the good fairies that send them the right dreams to dream, but also pixie, that like to scare and spoil Everything nice. One of the players must guess text on the card, while blindfolded, according to the instructions of other players. But they may not be right at correct. This creates chaos, but it makes the game also so much fun. Everything is fast and easy and there is no reason, why we should not recommend When I Dream to you as an amazingly light and group entertainment!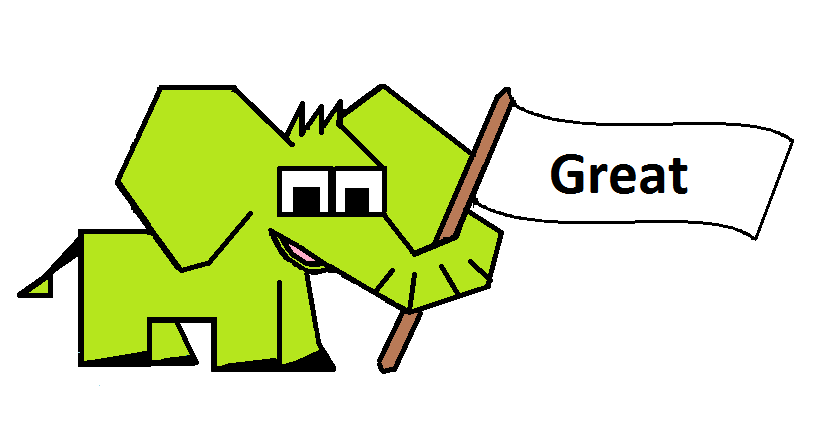 Pros
fantastic processing
great for higher numbers of players
even small schoolchildren can do it
element of the traitor
different scoring conditions in each round
enough cards and terms
speed