I remember a time, when it was a lonely profession. You had to suspect everyone and no one else gave you any tips. You were responsible for yourself. Today, however, modern agents cannot survive in the sea for a long time without any help. They needs base and people at computers. And these positions are open at various intelligence agencies. Just choose the right one!
Choice is ours, since we got board game Web of Spies, created by Cole Medeiros under the auspices of his own small company Cole Medeiros Games. It was published in 2014 and a pair of hands for illustrations were lent by Christine MacTernan and Kyle Van Meurs.
Red and black box with a portrait of a spy and viewfinder in the title name holds as the main component a big game board. This represents a global map divided into sectors, full of cities. Each one is marked with a black square filled with pips (for dice). The cities are connected by a network of roads, while the lower section also has some vacancies for three cards and help describing course of each round.
Part of the box is also filled by decks of cards, which constitute of spies (28), but also eighty assets and four color boards – one for each player. It remains to mention a set of colored game pieces and some dice.
At the beginning of the game, everyone can choose one color and gets all his pieces (five agents), which are jointly placed in a town in one area. Players may not share starting continents, so choice gradually reduces. To start playing, everyone also gets a set of ten cards (seven spies, one black car, pistol and false identity) and a color card. Shuffled deck of assets is placed on the board, revealing three top cards – two uncovered and one face down. Each device is located somewhere on the map using dice rolls (first for the continent, second for the city) and its marked with special colored dice corresponding to card position.
Player before start of first turn shuffles his deck and draws five cards into his hand. From that moment, he can use these cards to activate actions, regardless of their order. First activity allows players to move one agent using road to neighbouring town on the map. But for this, he must place any one card on the discard pile. Similarly, by discarding a card from hand, player may also gain asset, if he is in its location on the map. Collected card is placed on discard and new one is drawn to replace it, even with rolls for placement.
Remaining two actions are already more complicated. First variable is the possibility of using specific ability of the card and its text. To use cards, it is also sometimes necessary to fully destroy the card, moving it from player's hand to trash pile.
Last option is the chance to attack enemy spy at the same position. This will only require cards with offensive symbols. These options are divided into three types of attack: observation, information and violence. If the attacked player is unable to respond to some of attacks by playing defense cards (of the same type), his agent is killed. In other situations, nothing happens. Players are attacking and defending in turns until attacker surrenderes or makes successful attack.
Because it is a deckbuilding game, player discards all remaining unused card at the end of his turn and draws a new five. If his drawing deck runs out, he must shuffle discard pile and then continue drawing back to five. At the end of every turn, it is also necessary to fill any vacancies for the cards means, that the player with the help of their agents won. Game ends, when the first player loses his last, fifth agent. Winner is the one, who has most alive agents on the board.
Web of Spies is inside a classic deckbuilding, but is also using game board. And it's used not only for conflict between the rivals, but also as a means of improving the deck. No shopping this time, but instead agents will have to do positional play and try to arrive at their destination sooner, than others. Offer is always clearly stated on the map and card disappear, change and different resource emerges elsewhere.
There is no doubt, that the game is very simple. Anyone, who has ever played game of building a deck, will learn it in a few minutes. For others, it will take about five minutes longer. Everything is kept very simple, direct, and logical.
Players are chasing around and trying to eliminate other agents with attacks. This is also the ultimate goal of the game. At the beginning of the match, there will not be so much battles, because players gain strength and cards over time with new assets. They offer a variety of texts and options that, for example, can deal unblockable damage or reallocate resources elsewhere. And many other effects. It is this variability, that makes Web of Spies very interesting.
It is good, that the game ends with elimination of the first participant. This means, that it will not affect your experience and noone will have to wait for others to finish playing. Exception is a moment, when two rivals are tied for a winning position with the highest number of agents. In such a situation, game continues as sudden death and player is eliminated after death of any of his agents. It's called sudden death, because it disregards results achieved so far.
Now, board and random appearance of cards are parts of each one experience. Cards are always different and belongs to three areas, that relate to the attack and defense. Here it is good to have a package well-equipped with both types, as well as other cards with benefits. If someone has the ability to build a good and balanced package, it will show in this game.
And if that was not enough, players will find four more variants of disposition and final end conditions at the end of the rules. Some are tactical, others allow faster game, but all make initial disposition different. This is welcomed addition. But even playing time cannot ruin the experience, because game will usually take about 45 minutes. Only with a maximum of four opponents, you can expect battle withing an hour.
Web of Spies is a very unpredictable spy entertainment, in which it is only about elimination of enemy agents. The game is really exciting, as players try to gain advantageous cards for themselves and improve their decks. This all is done on a map, that definitely enriches the gaming experience. Web of Spies belongs to quality deck-building, that brings something extra and do not copy something blindly.
Designer
Cole Medeiros
Artist
Christine MacTernan, Kyle Van Meurs
Publisher
(Self-Published), (Web published)
Year Published
2014
# of Players
2 - 4
User Suggested # of Players
Best with 4 players
Recommended with 2, 3, 4 players
(6 voters)
Playing Time
60
Mfg Suggested Ages
14 and up
User Suggested Ages
10 and up
(1 voters)
Language Dependence
Moderate in-game text - needs crib sheet or paste ups
(1 voters)
Category
Spies/Secret Agents
Mechanic
Deck, Bag, and Pool Building, Hand Management, Push Your Luck, Take That
Expansion
Web of Spies: Secret Missions
Family
Admin: Better Description Needed!, Crowdfunding: Kickstarter
Primary Name
Web of Spies
Infos courtesy of boardgamegeek.com. More Infos.
Review: Web of Spies – gather intel quickly and with ease
Final word
Web of Spies is the ticket to secret agents world. Players will fight in the name of an agency and chase with figures on a map. Only in the right places can be acquired new cards of assets for their deck, which can then be used not only to move or attack, but also other interesting stuff. These card actions, their collecting and associated variability is a guarantee of fun with Web of Spies.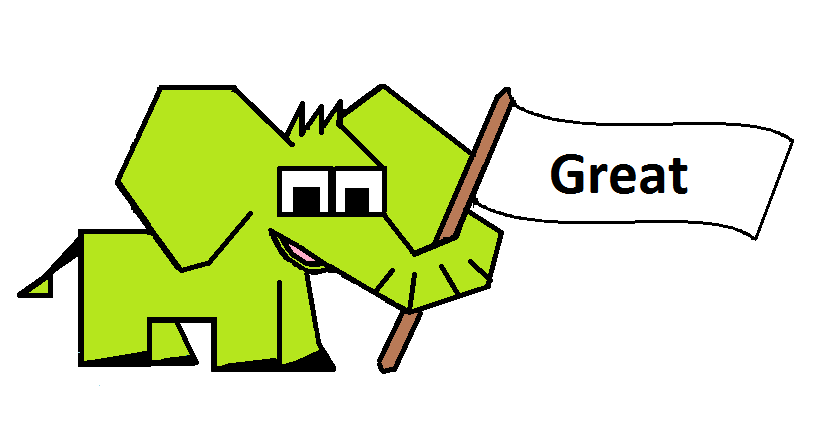 Pros
board
theme
more variants of end and start distribution
matching game time