Dr. John H. Watson personally summoned us all to his room. We do not know each other, but it surprising to see such diverse set of ambitious detectives on one place. I watch my competition with a corner of my eye. Just a few minutes and we'll all head out to the streets of London with some basic information about a case. The 221B Baker Street door will open and only the best one will return first with the mystery solved!
And here they are again. Holmes and his loyal aide, Watson, will tell about their detective cases just like in recently reviewed Sherlock Holmes: Consulting Detective. Games have more in common than only theme, but we'll get to that later. The new game is called Watson & Holmes and Space Cowboys has seen its release. This is not a hot novelty because 2017 version is only a redoing of Watson & Holmes: From the Diaries of 221B released by Ludonova. Author is still the same – Jesús Torres Castro – and the new packaging was illustrated by Arnaud Demaegd, Neriac and Pascal Quidault. The game is distributed in Europe by Esdevium Games.
The luxurious impression of the game starts with the box itself. In addition to the dark illustration of the box, that makes the Victorian London theme great, it's all about text and illustrations. The box is made of two parts, works like a drawer and looks like a book. Inside the player will be flooded with brochures – thirteen books with the title of the case, numbered and with difficulty from one to three stars. On the back side is the story itself and also the questions that need to be answered for victory. And then there is a fourteenth book with rules.
But that's not all. There are also two card packs with the description of "Do Not Open Before Reading Rules", cardboard tokens (coaches, police, whistles, lockpicks, pawns and hero figures – along with plastic stands) and a numbered paper envelopes. Inside the pile of cards, each hero also has his own card. Each case is kept in one separate envelope to prevent them from being mixed easily.
These cards is how we start the setup. First, players choose the case they want to deal with. Initially, they should follow the numerical order and sometimes the name of the story or the difficulty. On the front page of each case booklet is card layout that represents map of locations. According to numbers, participants combine cards into a given shape with contents down, together with cards of solution. No one can know or read any of these cards yet. In addition to this, players also put a coach stop, as well as Watson and Holmes cards to the side.
Each player chooses his character and also gets his corresponding colored tokens (with a magnifying glass). The party will create detective's inventory of all the tokens, from which each player gets ten coaches and one police token. Everyone will surely also need a pencil and paper. But the character cards are divided randomly and put it with image down in front of them. This card can provide some help to players from characters close to Sherlock. Their identity remains secret for other players. Cases can also have their specific rules printed on back of the booklet.
One of players now reads the whole introductory story. If he does it right, he sets the right mood and starts the whole show of search for evidence. Each round begins with a visiting stage, in which players one after the other (from the beginning player around the table) chooses location he wants to visit. If there are more opponents interested, they will be racing for who will be first – players can use one or more coach tokens or go on foot, which is slower.
Players can even bid on locations, where someone else is moving. By offering more coach tokens, they will be there first. Outrunned detective loses one token (if he used any), remaining are returned to him and he can (when its his turn again) choose a different location (or the same with increased number of tokens). During the game, police officers appear in some places and it is not easy to get to such place – players must spend a lockpick or a whistle. In addition to locations, players can also choose to visit Watson to force one of the players read their card out loud.
Once all players are satisfied with their positions, the time has come for the second phase and that is investigation itself. Now everyone has to spend their carriages and, eventually, some other tokens. Each rival can now secretly read text from his visited location and make any number of notes on paper. Afterwards, all cards are returned to the map and their visitor may place police token there (if he has one). This makes it harder for others to explore this place in future turns.
As a result, players gradually follow trails, visit locations and try to solve mystery by finding answers to all questions. First, they write answers they think are right on paper and only then visit 221B Baker Street and compare their answers with Sherlock's solution on the hidden card. Only and if player gets all the answers right, he becomes the winner without any more hesitation. Otherwise, he is excluded from the game and only tells how many questions he has solved correctly.
From that moment on, first player is eliminated acts as Sherlock Holmes and helps others. They can visit Holmes card (after paying three carriage tokens) to look at his answers (but remember, some of them are not right!) or once in a whole match may verify correctness of answer to one question (again, the eliminated player maybe does not know this).
Winner is the one, who is first to solve the whole mystery. If all but one player are eliminated, the remaining detective may do only as many turns as he has carriage tokens. That's all the time he has to find the correct answers. Then he must try to solve the case. Either he will win or all detectives come as a disappointment and solution of this case will remain a mystery.
Watson & Holmes is one of the quietest games we've ever played. Each of the participants is pondering in his own mind and nobody is talking. In deduction games it is not very common, but it is mainly because players usually cooperate in such games.
The most striking feature that many participants can perceive negatively is great influence of chance. It may even resemble Cluedo with degree of luck. But this game is more interesting and intense especially given the story behind each case. The atmosphere is great, as players feel like real detectives, visiting crime scene, investigating and all that.
But the rivalry mechanism here is quite controversial. There is enough locations on the map, so players do not necessarily meet. That's why Watson & Holmes is the best in five people. This is, when every call to the police will count and the fight for the places on the map will make sense. But do not fear, even in lower numbers, it gets more and more contact as you are approaching the ending. The later you are in the field, the more you encounter each other in those remaining locations.
It's all about the ability to deduce. You will never get any clear answers and you have to think between the lines. Its all about notes. That's all great, but you (and all your rivals) need a good knowledge of English. The language used is not too complicated, but you can not ask for help and you need to everything you need from every card. This can sometimes be limiting. Additionally, not everyone is good in reading between lines and these people will certainly not enjoy playing Watson & Holmes.
In the rules, you will find recommendations to follow chronologically from brighter trails to those complementary. That's because searching for continuity in this direction is better than the other way around, when you do not know what to look for. Elimination of players is unpleasant, but it usually occurs near the end of the game. In addition, the first to fall is still involved in the role of Sherlock.
There are a total of thirteen cases and each is completely different. You still cannot play them twice because you will know answers to the questions. Each of the stories can make you entertain for about an hour, which together makes up a pretty solid amount of time spent with this game. On top of that, It contains beautiful illustrations that create a great atmosphere.
Watson & Holmes is not a game for everyone. It is a competitive detective game in a place, where many players would rather cooperate. This is because the competition is not very conflicting and, above all, is full of waiting and a huge portion of coincidence. These negatives, however, are balanced for many players by the tension and pursuit of truth alone (this feeling of solving a puzzle is great!). Watson & Holmes is sure to find its place on many shelves, especially those of detective lovers.
Designer
Jesús Torres Castro
Artist
Javier González Cava, Arnaud Demaegd, Neriac, David Prieto, Pascal Quidault
Publisher
Ludonova, Asmodee, Asterion Press, Hobby Japan, MYBG Co., Ltd., Space Cowboys, Summon Games
Year Published
2015
# of Players
2 - 7
User Suggested # of Players
Best with 7 players
Recommended with 3, 4, 5, 6, 7 players
(34 voters)
Playing Time
75
Mfg Suggested Ages
12 and up
User Suggested Ages
12 and up
(3 voters)
Language Dependence
Unplayable in another language
(9 voters)
Category
Bluffing, Deduction, Murder/Mystery, Novel-based
Mechanic
Auction/Bidding, Modular Board, Player Elimination, Simultaneous Action Selection, Variable Player Powers
Expansion
Watson & Holmes: La dama encarcelada
Family
Books: Sherlock Holmes, Misc: LongPack Games
Primary Name
Watson & Holmes
Alternate Names
Watson & Holmes: Diarios del 221B, Watson & Holmes: From the Diaries of 221B, ワトソン&ホームズ, 華生和福爾摩斯, 왓슨 & 홈즈
Infos courtesy of boardgamegeek.com. More Infos.
Review: Watson & Holmes – deduction contest
Final word
Watson & Holmes is a very interesting deduction game in which players will not talk. Everyone watches their notes and thinks for themselves. The participants are racing in who would be the first to solve the whole mystery. Players are visiting locations that they practically know nothing about at first, and choosing them in the right order is about luck. There is usually more questions to answer and it is not easy to get everything right. And only one error means elimination and waiting for others to finish (but first eliminated player becomes Holmes!). Watson & Holmes offers thirteen interesting cases to solve for all detective lovers. And they will be grateful for a chance to test their abilities.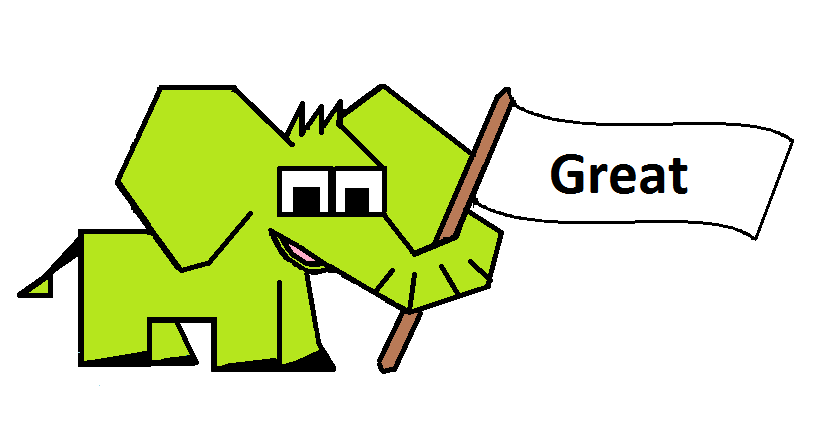 Pros
thirteen interesting cases
for different player numbers
you really investigate the case
beautiful graphics and atmosphere
reasonable playing time
special character abilities
possibility to block others
Cons
you'll only play one case once
victory is luck dependent (random visiting locations)
elimination of players (even one error in answer means losing)
in two and three players completely without conflicts