Finally, kingdom got to a time, when all princess sisters are available for marriage. But because there are no suitable princes in their neighborhood, royal parents decided to organize a glorious race. Only the smartest and fastest frog men may seek to marry the princess. And the bride alone will have the last word, if any of the winners is worthy of this honor.
Young and old candidates arrived on the manor, from near and far away. Vision of the princess's hand is really tempting as such a fledgling prince moves into a lily pond specially crafted for this newly wed couple. A place, where he would not have anything to crave for, enough food and servants for rest of his life.. Who would not want such a life?
We certainly would not and that's also reason, why will we fight for it like lions. But instead of first price for quickest race, the hand goes to the most judicious. This is main story of Water Lily board game, which came to market from popular publishing house GameWorks, focusing on simpler games. Just remember Tschak! (review) and Sobek (review). Water Lily comes from mind of Dominique Ehrhard (Marrakech, Panic Lab), illustrations were prepared by Vincent Dutrait and everything arrives in combination on the market in year 2010.
But this time, cards will not be the main attraction. You will not find even one of them inside the box, after you lift the lid with cheerful hopping green creatures. You'll notice some noble frogs jumping on the leafs, because they have cap with a feather on their head.
Packaging is interesting, because it conceals all contents on two square plates. One is the game board, while the other is only the cover. What would you need to play it? Game will use the whole box, not only bottom, but also the lid. Once you set these boards aside, you will understand, what we mean. Below, there is hiding green seesaw containing five columns with target straights, where competitors line up.
What kind of athletes? Colored wood tokens covered with pictures of candidates for hand of the princess. You can recognize them also by color, whether it's yellow, blue, green, pink or white. Game includes only five tokens with pictures of frogs holding a flag in these five colors and that's it.
Game board has four rafts of logs drawn at its beginning. Rafts logs are multicolored determining the starting order of competitors on that particular spot. There are always four logs, so one representative will be missing on each post, although all will be running forward during each game. Frogs are jumping over water lilies in five lines, that follow each other, but always and only diagonally. The last sixth jump makes them dive into holes, where they get stashed in order, in which they ran the whole distance. That's nice, but back to the start.
At the start of every game, you put both parts of the box next to each other. Lid will form the playing area, while the bottom with inclined columns is a finish line, that will be used for evaluation purposes to determine a winner. The two parts of the box should be put correspondingly, so starting fields at the beginning of a path lead into the box with holes.
Now we must prepare competitors on the starting line. To do this, just use colours on logs and stack colored tokens in the same order. Now all human opponent have to choose randomly and secretly one token, that will determine their color. Counter is then hidden face down in front of them (or under cover, as say the rules) and the race can begin.
In his turn, player can move any runner forward, regardless of color. It must however be clear, he must be on top of pyramid with other frogs. At the beginning, each player has one piece of his color free like this. Number of fields moved forward can be chosen at their discretion, but royal candidate can only as jump as was his position on the frog pyramid. This means, that if you have a pyramid of three tokens, you can then jump up to three fields in either of two diagonal directions.
Frogs can always move only forward, so they have only a choice of two directions. But they must always jump straight, zick-zacking is prohibited. Of course they can land on back of some other competitor and block them for so long, until they move forward again.
But the important thing is ultimately only order, in which flip-flops hop into finish. The later the better. At the same time, you should not be the last. In each column can hold up to a maximum of five frogs, and best is to arrive as fourth.
Game ends, when last frog of one color leaves the board. Others did not manage to finish to the goal and remain lost on the road. Players together reveal cover and their secret colors, for which they actually played and also get points only for these one color based on positions.
Frog in finish has a value equal to its order. First, therefore, the lowest in altitude is worth one point, the next has value of two, and so on. Only fifth last place means zero. Sum of each color shown among players points on the winner with most points. In case of a tie, who has more frogs in fourth, most important place, wins.
Water Lily is a nice little tactical game, where you have to think about every turn. At the same time, game contains an element of mystery and bluffing. Players can move all the colors, but in fact they are looking for the best location for just one, theirs. This game mechanici s nothing new, but its still fun.
Therefore, it is important to stay longer on the line and do not jump into the holes at once. On the contrary, its clever to prepare your position well and then complete it with long jump for grab of big points gain. But in addition to a good plan, you also need memory, because once racers goes in the hole, you can not see them and you are not allowed to even look, how many there is in which column. And this makes planning a bit more difficult.
You can also ruin others movements, jump far forward with these frogs. So there is a large room for slick play. During a jump, you cannot change direction, you have to think through your actions very well. At the same time, you are trying not to give opponents a sign, which color is in fact yours.
This principle of hidden colors plays exactly the same in all the number of players. Some color will simple not count in the end, but you have much more room to confuse opponents. Game then lasts always roughly the same – around maximum of thirty minutes, but often less.
The game has a really big dose of continuous moving with competitors characters. With your decisions, you can completely spoil the plans of your opponents. It is really interesting to do this and you must be able to react and adjust your plans, when something like this happens to you.
Water Lily is an excellent game for children, but also as a relaxing time for adults. For a simple entertainment, there is quite a lot of important decisions and above all, the entire game plays in the spirit of mystery. And who would have thought, that just these green croakers will have some secrets hidden in their stomach?
Infos courtesy of boardgamegeek.com. More Infos.
Review: Water Lily – battle for the frog princess
Final word
Water Lily is nice racing game, where its not about arriving first. Finish line is covered, so you are jumping blindly into one of five holes and cannot be certain of nothing. Only your memory can give you some hints. Players are waiting racers hopping on top of water lilies, blocking each other on pyramids of frogs, sitting on each others shoulders. Jump length depends on height of your také-off, but you can never turn back. Members of your colorful team must end as close to fourth place as possible in opening they dive in. Sooner positions are scored as well, but for hesitation (fifth place), you get nothing. Nice processing is spoiled a little with racing board on the lid, which shifts and makes playing a little uncomfortable. But bottom of the box is used well. And we hope, that this game hops into many households to provide fun for children..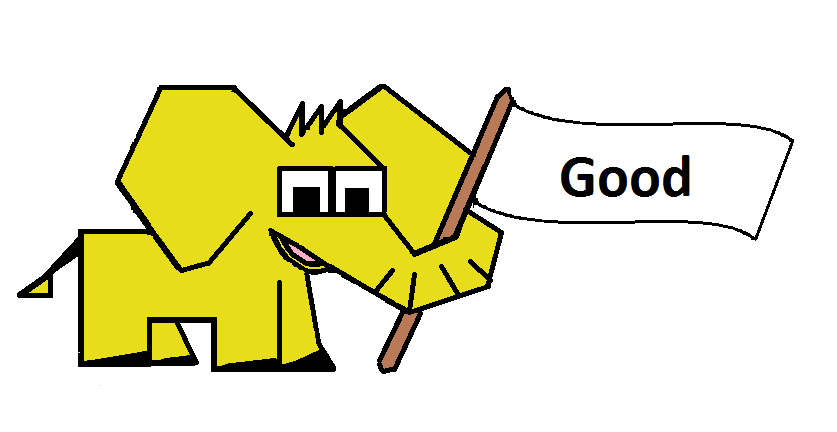 Pros
secret player roles
you use also box and lid during game
equal options on several starting positions
chance to block opponents (but who is the real opponent?)
interesting scoring
Cons
board on lid is slipping