Our main city is burning. Nobody expected so many attacks simultaneously. They emerged from the darkness and spread chaos around. Everywhere, they were setting fire with their flamey eyes. Step by step, we retreated back, until we finally cowardly fled to neighboring empires. Plans for revenge have still not completely died. There is one more scattered armady around the kingdom. And someone must stand up and bring them together, before it´s too late.
Chances of survival still exist, because you get involved in this fight. In the board game Warhammer: Invasion LCG (livivng card game), it will seem really easy. Its author is famous and respected Eric M. Lang. This is one of first games, who trod concept of Living Card Game path (collectible card game with clearly given expansion packs). Behind its release (already in 2009) stands company Fantasy Flight Games.
Game box follows square format set by other LCGs. Size of the box corresponds and space inside is too big for only basic contents, but it can store also any subsequent expansions. And you will be buying those, although there is already deck of 220 cards. They are well guarded by monsters on the lid, and beside those, you get also cardboard capital boards, which will be the main thing to fight for. Around the illustrations in the middle are three signposts showing every part: battlefield, kingdom and quests, that can be taken separately.
Tokens are made out of cardboard and represent resources, injuries and flames, that can engulf parts of your kingdom. Cards can be divided into quests (oriented horizontally), units, tactics and support. Most of them are wearing a type, party affiliation (six in total, four in the box), price for playing, detailed text describing capabilities and of course the number of lives.
At the beginning of the game, players choose one side of the conflict and take the appropriate board of the capital together with the package. They obviously can adjust these decks themselves in compliance with minimum number of cards (50) and rules of uniqueness (some cards can not be present more than once). Opposing parties will certainly have to place pile of tokens between each other. Both players then shuffle their decks and pick up seven cards.
Four phases will then be repeated and always passed through by one player himself. Rivals do not alternate in phases, as we have experienced in Game of Thrones HBO Card Game (review). At the beginning of each turn, player gains income thanks to areas of his kingdom. Each symbol of power on this side of his board brings profit. Home zone of both opponents comes into play with the starting profit of three, which players can not fall under. Second part involves gaining new cards. Number of newly acquired cards correspond to the strength, which is also number of icons, but this time on the opposite side of the player´s board, in the quest section. Here, players start with a default value of one.
Only in the third phase, something finally starts to happen. Players can now play cards from their hand, but must pay for them with appropriate amount of resources. For each unit, general can decide, where he puts it – choice is not only kingdom, but also battlefield and space for heroic quests obtained in the previous stage. In addition to units, there is also stuff, that can be built – for example buildings serving as support.
Crucial in the game are, of course, the attacks. Each zone has an initial number of lives set to eight. And player may in his turn also play cards face down to support it. This is not only way to get rid of cards, that do not fit into his tactics, but also enhance area. Each such card lying in the zone adds one life. At the moment, when damage exceeds number of lives, location starts to burn.
Players can achieve this by selecting any units stationed on the battlefield and attacking any of three opponent zones. Defender can mobilize all the soldiers, who are there and send them to welcome the attackers. Damage is allocated first to units and only remainder of points will penetrate behind the walls of the city, to the specific section.
All events throughout the game can be reacted to with tactic cards. Right up to the moment, when one of the opponents has second part of his kingdom destroyed by fire. At that moment, he immediately loses the war. Failure can also come at a time, when one player runs out of cards in drawing pile. The winner is then also clear.
Warhammer: Invasion LCG is based on a famous brand, but as a pure card game, you can not enjoy benefits, that usually come with games from Games Workshop. You will look for miniatures in vain. The better news is fact, that this game does not need them and works great with just cards.
Building a deck is absolutely essential for success. Although at the beginning, before you get acquainted with the game, you can use prepared sets of cards. But soon, you will want to improve chances of your race and bring your own style of play to the mix. Moreover, this all is supported by variable pricing mechanism, which change with every unit. Immediately below price of the character, there are coats of arms, raising cost to pay for it, if player does not have corresponding unit under his control.
Overall, concepts of improving sites and increasing income (both resources and newly drawn cards) seem very successfully implemented. The game has thanks to them continuous development and both opponents are evenly improved since beginning of the game.
When we started playing Warhammer: Invasion LCG, we were most surprised by simplicity of this game (new players can learn its rules within fifteen minutes). However, rules are surprisingly simple, everything connects and does not exaggerate claims for boardgaming experience. Again, there are only those delicacies, when it comes to the crunch and timing of reaction cards. For every action performed, rival can react by playing card and somehow change or cancel outcome. This works well and supports unpredictability.
Most of the time, players have their happiness completely in their hands. It all starts with building your deck. But if you do not enjoy it at first, you will appreciate prepared decks in the box. But game is fun from the beginning, no matter how you play it, mostly because each race is played completely differently and with four nations, that alone guarantees variability for some time. Not to mention number of cards, that are available to buy.
Game offers a very pleasant dose of strategy. Your options is to a certain extent determined by the cards, you are drawing from the package, but you are responsible for your own content. In addition, there are more possibilities of playing cards. We are not talking just about places, where you can send individual aid, but also a chance to improve areas of the kingdom and allowing them to have more lives. Player will have to face many tough decisions and they have enough cards in their hands, so there is always something to do.
Use of the card depends a lot on where it is played. It will always serve to defend its section, but in addition, its power will contribute to profit sources or new cards. Or give up both for the chance to attack the enemy from your battlefield. Each of the three areas is important and enriching experience in some way.
Basic box allows you to sample, what might come, if you add more cards. They will last you long enough, but you soon begin to look for expansions. The game will certainly reach to your pocket several times and will cost you more, than just the basic box.
Individual matches are in two very dynamic and fast. Time is constantly running out, because game ends only by destroying of enemy kingdom, but also by emptying the deck. Here, both players must be very careful, because excessive concentration of power on the quest side can bring players to the brink of defeat and even cost him otherwise certain victory. Those thirty to forty-five minutes will be really enjoyed.
Graphic design is brilliant. Cards are well-arranged, board will help you organize your kingdom and tokens are made of hard cardboard. Rules are detailed enough, so that only criticism can be directed to interior of the box, which is not suitable to store all of the components, if you do not throw out original insert.
Once you start to play Warhammer: Invasion, you will want more. More cards, more experience and more freedom in creating your own tactics. And while basic set lets you a little hobbled, new packages and cards will bring you endless experience. Great experience. Warhammer: Invasion LCG is a card game, that is often forgotten, but thanks to a broad base of cards, this is a perfect chance to enjoy card game for two.
Designer
Eric M. Lang
Artist
Kevin Childress, Paul Dainton, Clint Langley, Brian Schomburg, Adrian Smith, WiL Springer
Publisher
Fantasy Flight Games, Edge Entertainment, Galakta, Heidelberger Spieleverlag, Nexus Editrice, Stratelibri, Wargames Club Publishing
Year Published
2009
# of Players
2 - 2
User Suggested # of Players
Best with 2+ players
Recommended with 2 players
(81 voters)
Playing Time
45
Mfg Suggested Ages
13 and up
User Suggested Ages
10 and up
(31 voters)
Language Dependence
Extensive use of text - massive conversion needed to be playable
(37 voters)
Category
Card Game, Collectible Components, Fantasy, Fighting, Mythology
Mechanic
Hand Management, Variable Player Powers
Expansion
Warhammer: Invasion – The Eclipse of Hope, Warhammer: Invasion – Arcane Fire, Warhammer: Invasion – Assault on Ulthuan, Warhammer: Invasion – Battle for the Old World, Warhammer: Invasion – Bleeding Sun, Warhammer: Invasion – Cataclysm, Warhammer: Invasion – City of Winter, Warhammer: Invasion – Days of Blood, Warhammer: Invasion – Faith and Steel, Warhammer: Invasion – Fiery Dawn, Warhammer: Invasion – Fragments of Power, Warhammer: Invasion – Glory of Days Past, Warhammer: Invasion – Hidden Kingdoms, Warhammer: Invasion – Karaz-a-Karak, Warhammer: Invasion – Legends, Warhammer: Invasion – March of the Damned, Warhammer: Invasion – Oaths of Vengeance, Warhammer: Invasion – Omens of Ruin, Warhammer: Invasion – Path of the Zealot, Warhammer: Invasion – Portent of Doom, Warhammer: Invasion – Realm of the Phoenix King, Warhammer: Invasion – Redemption of a Mage, Warhammer: Invasion – Rising Dawn, Warhammer: Invasion – Shield of the Gods, Warhammer: Invasion – Signs in the Stars, Warhammer: Invasion – The Accursed Dead, Warhammer: Invasion – The Burning of Derricksburg, Warhammer: Invasion – The Chaos Moon, Warhammer: Invasion – The Deathmaster's Dance, Warhammer: Invasion – The Fall of Karak Grimaz, Warhammer: Invasion – The Fourth Waystone, Warhammer: Invasion – The Imperial Throne, Warhammer: Invasion – The Inevitable City, Warhammer: Invasion – The Iron Rock, Warhammer: Invasion – The Ruinous Hordes, Warhammer: Invasion – The Silent Forge, Warhammer: Invasion – The Skavenblight Threat, Warhammer: Invasion – The Twin Tailed Comet, Warhammer: Invasion – The Warpstone Chronicles, Warhammer: Invasion – Tooth and Claw, Warhammer: Invasion – Vessel of the Winds
Family
Collectible: Living Card Game (Fantasy Flight Games), Game: Warhammer Invasion – Living Card Game, Players: Two Player Only Games, Setting: Warhammer Fantasy Card Games
Primary Name
Warhammer: Invasion
Alternate Names
Warhammer: Invasion – Das Kartenspiel, Warhammer: Invasion – Il Gioco di Carte, Warhammer: Inwazja, 戰鎚:入侵
Infos courtesy of boardgamegeek.com. More Infos.
Review: Warhammer Invasion The Card Game – battle for the city
Final word
Looking for card game, that is simple, fast, and offering almost unlimited expansion possibilities and experience? Warhammer: Invasion is your answer. The only requirement is a positive relationship to fantasy worlds, because magic reigns over there. Two players face each other in three areas, where they can play their cards, attack the opponent and also continuously improve their income. Four races in the box offer plenty of fun in the beginning, but players will soon long for new cards, which means additional investment. But game is definitely worth it, because it is a great pleasure for two rivals. Balanced, quick and with simple rules. Warhammer: Invasion is a true hit!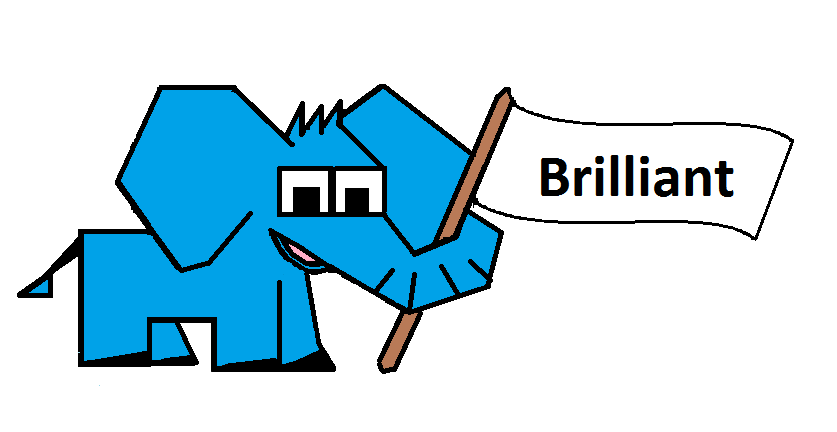 Pros
fast teaching
wide strategies
building decks
profit according to cards played
astounding expansion options (= variability)
excellent fast game
terrific graphics
each game is great fun
great game for two
Cons
you want to buy more card (
financial difficulty)