A year ago, I sat quietly in classroom and dreamed of glory and my own robot, like in the movies. But I took a little cunning try and created my first small robot with Arduino. I won our school event and advanced to the republic round. There, a company saw my creation, and they encouraged me to do better, paying for my equipment. So here I am today. Sitting among the world´s best robot wrestlers.
Board game VOLT Robot Battle Arena was created by Emerson Matsuuchi. It takes us to sport sector, which has millions of fans and still many of us have never heard about it. And it has been here with us for more than twenty years. Almost exactly to twenty years anniversary (it started in 1994), a robot game was released in 2013 under flag of Nazca Games.
You can try your own robot olympics (which in reality include over fifty different disciplines) at home. Waiting for you is the main battle section. All you need is to open a box with three dangerously looking robots. Inside are two double-sided game boards with maps of the arena, divided into small squares.
For each participant of robotic matches is prepared one programming gaming board with directional and combat arrows. All planning will take place behind a screen with a picture of a robot, whose color will be chosen by players at the beginning. There are of course also figures of fighters themselves, a pile of dice (13) and some tokens to alter gameplay. They express damage, victory points, but also mines, teleporters or magnetic fields.
It is already clear, that there will be fun in the arena. That is, why at the beginning, players must select, which of the four environment will host them. Then, each player gets a programming board plus one robot and a screen of the selected color. Everyone gets one dice from each of the three colors (blue, white, red). Now other tokens are placed into piles beside board.
Before starting up machines, players must place them anywhere on the board. Then everyone has to do some programming, which starts each of the rounds of the game. Players are creating movement and shooting schedule for their robot with dice and arrows. This determines not only distance (number on dice) and direction, in which metal warrior moves (up to two dice), but also one of the eight sides, which shoots his laser.
Once all players have done their choice secretly, all reveal their currently scheduled actions and gradually resolve them. It always begins with a red dice and from the lowest number up. Thus, the higher the value, the lower the chance, that the situation on the board will be, what players expect it to be. When moving robots, they are pushing each other away.
A hit may not only inflict one injury, but also can affect direction of movement and laser fire (dice can be rotated on the control panel). On the schedule are a number of holes, robots can easily fall into, when something turns against player´s plan. In the next round, it will appear on the edge of the board, but its destroyer gets one victory point.
The main element of gameplay is a struggle for control points. At a time, when everyone played their dice, everybody checks position of the robots. If any of them is sitting on the position with blue numbers, he gets as many victory points. The game then ends, when someone gets fifth point.
Volt is a simple robotic fun and crazy shooter, in which you never know, what will happen next. You can not predict, but in fact your entire fortune lies actually in your hands. It´s such a nice paradox. The entire game by its content and game course looks a lot like an excellent Robo Rally, but now we can say, that it is not as good as those robot races.
Why? Most of the time, robots are grouped around scoring points and lack the feeling of movement. What remains, on the contrary, is utter chaos, when the players begin to nudge. Just one step to the side and you end up somewhere else, than you wanted. But not extremely far, because there are no moving belts, walls or damaging components.
On the contrary, laser fire is completely natural part of the game. And here is the moment (after first game), when you should be adding modules. You can attach some weapons on your robot and adding not only stronger teeth causing fire or injury through contact of iron in iron, but even teleportation gun or a tractor beam. These (dealt accidentally or by draft) finally add a bit of interest and uniqueness to the game.
But what we do not like is the way decision-making is dealt with in situation, when two players have planned same motion. At this moment, game of luck may decide, whether in the form of the sum of points on all your dice or even through drawing tokens. On the other hand, rest of the game does not contain any luck at all, in comparison with Robo Rally, where drawing cards is each turn habit.
There is no punishment for destroying your robot. Conversely, positive motivation works here – player, who pushes the robot into a hole or destroys it with his shot, gets victory point. This adds a second chance to score points, except for control of territory and is forcing players to go into more contact. Thanks to this, Volt is still quite entertaining.
Continuous assessment of dice by color guarantees, that players can simultaneously affect their chances. It is also the most interesting element of the game.
Volt unfortunately works correctly only in four players. Game would certainly feel better, if more players can join in. But that is not possible. In two robots, fights are boring and three players cause imbalance, when two players always turns against the one with highest number of points. Conversely, game time is pleasing, because it is only about half an hour and it can even be adjusted by point goal.
Processing itself is not exceptional. Graphics of arenas is average and the only nice illustration is on screens. In addition, four plans seem to be enough at first, but after more matches, your opinion will change. The figures alone also did not excel in processing, but overall quality components is at a decent level, at least when it comes to durability.
Volt is only slightly above average game. Maybe our opinion might be influenced a bit by having played dozens of Robo Rally games, which makes it all a little better (well, more chaotically, so not better for all). This also depends on how much control over the game you need. Volt offers this a bit better. It certainly is not a bad game, it focuses on a slightly different way of victory – direct conflict. In scheduling only two movements, it is a little more predictable (as opposed to five cards planned in RR) and game can entertain you with four players. Volt is good especially for players, who like shooting and do not like racing.
Infos courtesy of boardgamegeek.com. More Infos.
Review: VOLT Robot Battle Arena – metal wrestling
Final word
Volt: Robot Battle Arena is certainly not a bad game. Thanks to simple mechanisms and planning of dice is it very suitable for family play. Game guarantees a lot of fun and laughter, because the situation on the board almost always develop a little differently, than you have planned them. Robots are falling into holes, exploding and players laugh. But unfortunately, this fun only works with four players, boards are too similar to each other and there is few of them. Game saves all this by time needed to win, including controlled shooting and special modules. Overall however, Volt is still only slightly above average board game with more conflicts and better control over the outcome.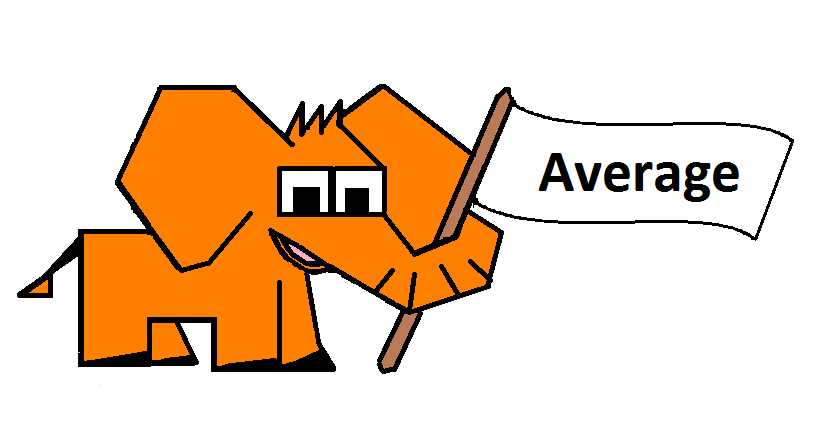 Pros
three dice planning
direction of shooting
dice are evaluated by color
adjustable length (number of points)
players can influence the order of evaluation
almost no luck
team option
simple rules
Cons
two and three player games are not good
could allow more players
too few boards