Welcome to the Douro river valley. Only here, we can offer you as our guests the highest quality of port wine. Sample wine comes from the harvest of exceptional quality. But this drink is different from the others in one major detail. During fermentation, we also add a bit of brandy in it, which underscores its flavor and makes it really special.
And today, you can take a chance to make your supply of this delicious drink in the board game Vintage, which translates as wine industry for gamers. Vintage dates to year 2011, when the market was met by several products in the field of viticulture. You might have already read about the game Grand Cru (review in Czech).
According to the author Gil d'Orey, however, this is a coincidence, because his company MesaBoardGames planned publishing of the game for several years in advance. His publishing house could we already test in excellent Kosmonauts (review) and the more we looked forward to Vintage (and Ragami, we are still testing). Illustration of the game are outcome of author Gil d'Orey working with Ne Santelmo. Among the testers, there can be found also name of Vital Lacerda, author of environmental game CO2 (review).
The game would probably not be possible without the help of Verena and Dirk Niepoort, who bestowed the name of their product. The lid can help you find a shelf filled with bottles of delicious fluid, so do not hesitate much, because we can start tasting its gaming flavor.
A key to this can not be anything other, than a large game board with a Douro map. The board is double sided – one for family version and second one for full game. Both show the same three smaller regions with clearly specified amount obtained during the harvest there. On the left is a port for ships, that will come and go with the barrels (empty or full). All three micro-regions are connected by the river, where you can start preparing your harvest. One scoring scale revolves around the board.
The only significant difference between those two maps can be found at the bottom, where are boxes to activate all available actions. The family variant contains notably less of those, making the game easy, but also more luck dependent. The second difference is the box next to each domain on a map for vineyards, which is missing in the family version.
For each player is a board hidden in the box, with picture of a cellar, where wine will mature. Everywhere around are barrels stacked, either empty or with maturing wine. The game will also feature wooden cubes, figurines and various tokens in colors of the players. The fifth shade is brown indicating barrels of brandy.
But as you can already expect, there are also cardboard components. Boats are put into stands, while all the other pieces will lie. Among them are pieces of the estate to mark its owner, bonus chips and especially quality labels for your harvest. There is also a slim deck with 36 cards, giving various benefits to its owner.
At the beginning of the game, player chooses one color and get cellar board, three estate pieces, one pawn and six tokens. But there are also the ship and one hexagon token ready for everyone to describe his gained victory points. Everyone marks one estate in location closest to the sea – Baixo Corgo. Above these places, you put green, yellow and purple cubes of vineyards. The estate with at least three vineyards is ready for harvest. Players place their boats at a port Vila Nova de Gaia, scoring tokens on the way to victory and to start his plans – one barrel of brandy (brown token).
The preparation is already nearing its end, we still have to shuffle cards and reveal few of them in a menu. And then take harvest tokens, distribute seven of them randomly in the boxes on the board. They will add bonus to harvest in that particular round, and will vary in value from zero to two. The remaining tokens (quality of the harvest) and dice are put aside together with cubes of vineyards, soon to grow.
In one round, players alternate turns. Always, when their turn comes, they will send one action token on any active site at the bottom of the board. Eleven options are waiting there, each with numbered positions. Player always places his token on the top available box in column with lowest number (if there is more of them).
If there is still free space in the action box, another player can select it too. But it is likely, that such positions will be printed with higher number in the circle. This value indicates number of action tokens, player must put there to take that action. The later you come, the more expensive your work gets, and the less you do, because the supply of action tokens is limited. The exception is one superintendent pawn, who can replace any number of tokens once per round.
You perform the selected action immediately after the occupation of the box. You can buy a new domain, so you have some place to grow (in addition to your starting area). And again here we see the payment in the currency of victory points, which is listed in the white square next to the vineyards of each area. The player puts his plate here and will also receive a special token of inventory and will extend the possibilities of action for the next round.
At the purchased area, you'll want to plant a vineyard as soon as possible. As a rule, no location can not contain two vineyards of the same kind. Each region also has its own number in a colored circle indicating quality of wine produced there. It may be increased by one in the event, you have planted all kinds of vines (five different block colors), second point for your patience. Old vineyards (over 70 years old) produce higher quality of port wine in the end.
When you have planted, you will inevitably want to harvest. Here comes the tricky part of the game, because besides wine, you can get brandy. This will probably be the head-turner in your first game (and many games to come too). While the chips of brandy go to your little gamer board (it can hold up to three), harvesting wines requires additional barrels of brandy from your previously accumulated reserves. Only like this can your wine begin to mature. Used brandy counters are put directly on the estate, where you do the reap, and put a token of loctaion quality plus the current round bonus. Both products can be combined up to a maximum yield for the region.
Such wine is ready to be transported by boat away, because until then, you can not harvest more grapes at the same place (because of storage issues, I guess). For each token used to move the ship, which is the only action box on the board in player colors, can move the vessel one step up the river. To return back to the harbor, you need one token regardless of distance. The ship can carry up to three harvests, that are loaded on the ship area on the board.
Once you arrive in Vila Nova de Gaia, you move them immediately into your cellars. The choice here is always of two options – tawny and ruby port. They differ in the complexity of aging and also in the rate, at which you can sell the resulting product. On the left, ruby is more difficult to achieve the highest quality with and there is less room for barrels sold, but again, you will get more victory points for it. To the right, the situation is easier indeed, but the payoff is also lower. During aging, prior to sale, you roll the dice and add the resulting number to the quality of the harvest. The result then shows victory points, which act as a money.
During the game, you can also buy and play cards, which can help you in the wine producing and efforts to speed up some operations. For example, you can plant three vineyards, move ship for free or make an additional harvest.
Game ends in the seventh round. Players have to compare gathered victory points plus points of wine made and also for purchased vineyards. The player with the highest point gain becomes the best wine grower.
Vintage is thoughtful game about wine. In essence, it is a classic game of sending workers to a board. You occupy special boxes, that allow you to perform all activities associated with the successful harvest and sale of high-quality port wine. You enjoy nice fun and still learn something about background of winemaking. Do you also need to have a drink?
A major turning point in the game is filling events in later order. For that, you have to use more tokens, so think twice, if it really need to do this in this round. This is also, where a playing order really matters and there is a one single action for becoming new one. Remember also, that the duration of the game is limited to a predetermined number of rounds, during which you have to do everything you want to do.
With only a few basic types of actions, game is quite simple. In penetrating into its mechanisms also can help beginners a more friendly family variant, with less action fields. Players will but very soon convert to advanced, which provides more control over the whole growing. And it is not much harder in the end. And after you know the basic concept of the game, it gets even easier to grasp it.
Scoring mechanism is really interesting, as it is based on the quality of imported crop, but it also helps to roll the dice well. Hard to tell, if it is a lottery in the real world, but you can always choose, if you want more points at risk, or become confident with less points. In both cases, you lose points unnecessarily with bad decisions. But luck can strike you up, if you manage to draw a card, that guarantees you equal gain of four points. And this is quite a lot. Some cards in the deck look perhaps too strong and you maybe should remove them for more balanced gameplay. On the other hand, even without cards, the game is fun.
The big advantage of Vintage is really good balancing mechanism. On the first round, the players in earlier order have to do without some action events, but they get it back at the beginning of their second round and then chances of all players become comparable. The further you go in the game, the more tokens you get (in the beginning they have only four of the six tokens). This allows you to buy a new province, in which you can create further vineyards. Most important of all, however, are stocks of brandy, without which you can do literally nothing!
Do not get us wrong, even when we gave only praise up to now. This is not an exceptional game, only provides a really precise processing, and creates good and entertaining product. Vintage aged in his head creator certainly long and everything is going perfectly here. And it certainly will not get lost in the world of similar games, but there is nothing to become excited about, unless you are a wine lover.
The game itself is about careful optimization and the best selection. Our group failed to find any clear winning strategy. It may be fault of that little dice, that affects the quality of the wine. This might bother some hardcore strategists, because according to many, dice are not welcome in European style games.
What will attract you at the first reading are the rules. It's not a classic text block, we are accustomed to. Instead, majority of pages is filled with big picture and lots of bubbles floating around. Arrows show you, where the lyrics belong. So you actually learn the rules with demonstration of the game and it teaches you to play it a lot better (and possibly anywhere, without having it spread out).
The game is language independent, board or cards contain no essential texts. Everything is decorated in a clear and understandable iconography. The overall feeling of the game is more functional than a breath-taking beauty, but it fulfills its purpose perfectly and evokes the atmosphere of a real winery.
Vintage will inspire indiscriminately especially wine lovers, because it feels great to get a true simulation of growing and provides really perfect atmosphere. On the surface, it appears to be an ordinary game of worker-placement, but there are many strategies, that you can hold onto. But due to its dryness, it loses a little fun. You have to find your path to making money, so you could clink to your own victory..
Designer
Gil d'Orey
Artist
Filipe Alves, Gil d'Orey
Publisher
MESAboardgames, Morapiaf
Year Published
2011
# of Players
2 - 4
User Suggested # of Players
Best with 4 players
Recommended with 3, 4 players
(12 voters)
Playing Time
120
Mfg Suggested Ages
10 and up
User Suggested Ages
12 and up
(4 voters)
Language Dependence
No necessary in-game text
(4 voters)
Category
Educational, Farming
Mechanic
Area Movement, Card Drafting, Pick-up and Deliver, Point to Point Movement
Family
Admin: Better Description Needed!, Country: Portugal, Food & Drink: Wine, Rivers: Douro
Primary Name
Vintage
Infos courtesy of boardgamegeek.com. More Infos.
Review: Vintage – fruits of your strategy
Final word
Vintage will pour you a glass of wine and show you, how this tasty liquid is grown, matures and is made into its final shape. But its not some ordinary wine, this is port wine. And you will be needing thinking and the right tactics to reap and mature it properly. You send workers on different spots on the board to start vineyards, collect grapes and control ships. Every harvest is transported into your cellar, where the wine must ripen for a time being. Not just that, but also a year of crop and some luck in form of dice throw will decide about its quality. You can decide, which of two port types you want to make and therefore also select difficulty for your roll. Ultimately, its the tactics and proper usage of actions, which will point you towards possible victory. Except for the full version, you can also play the simpler family variant with less options and bigger influence of luck. Graphics is simple, but luck coming from dice might bother more tactical players, just as the unbalanced power of action cards. Vintage is an ordinary strategic game, which can get your attention mainly for its theme.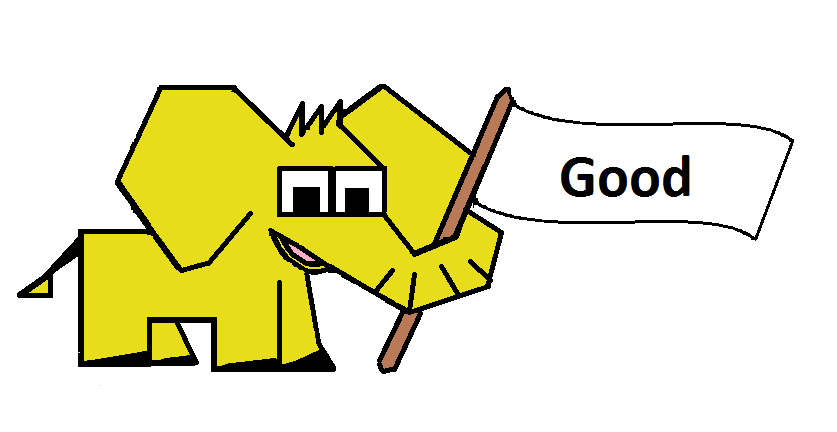 Pros
two variants (family and advanced)
large amount of options
simple graphics
interesting ageing mechanic
ship transportation
balanced game
nicely done rulebook
Cons
luck in wine
ageing
unbalanced card power
nothing special