I got a task, in which all failed before. It is not easy. I carry on my shoulders burden of a great importance. I am personally navigating our boat through the ocean to be sure, that we stay on course. I do not sleep and every day, I watch carefully for any new sign on the horizon. All the mainland is still only filled with uninteresting islands inhabited by barbarians. Where Bartolomeu Dias has failed, I can not disappoint and I will not be defeated by that cursed Columbus.
We also take a moment to become explorers in board game Vasco Da Gama. Its author is Paolo Mori, while illustrations were prepared by Mariano Iannelli. He is also standing behind other games from What´s Your Game? publisher, such as Asgard (review) and Madeira (review). Although the game was first published in Italy as early as 2009, it gets to us only now. Nevertheless, we were happy to try it, and now bring our impressions to you.
Inside the box with a portrait of Mr. Explorer can as part of first wave be found not only rulebook guide with twelve pages, but also a double-sided game board. It will take you on voyage through the main route around Africa to India, but it has also a number of positions for different tokens. They are conceived as parts representing recruitment, characters and projects.
These large components cover tokens, which are a little deeper. These represent not only four important characters (such as the already mentioned Bartolomeu Dias or Francisco Alvares), but also a number of smaller ships (and their projects necessary for production) and some of those funds in the form of coins (reals). There is a flood of wooden tokens, most of them for individual players – scoring tokens, disks and captains. Neutral colors bear figurines of sailors or missionaries.
At the beginning of the game, players place turn counter on unfolded game board. Now is the time for players to get everything from their chosen color: scoring tokens are placed immediately on zero of the scoring track circling the board, but also action disks, one captain pawn and ten reals. All sailors will drown in an included canvas bag. From there, player pull out five random sailors for each section (number varies according to players involved). Also most captains of players (except one) start game right here, on a recruitment position.
After that, players split influence of personalities in the game among themselves. Greatest explorer gets Bartolomeu Dias card with privilege to divide rest of the characters at their discretion. With each character is associated also a bonus – for example, a merchant vessel. Rest of the pieces linked to characters is spread over their places on the board, as well as any remaining character boards (when playing fewer players). Likewise, also sequences tokens and pieces of Vasco da Gama have their positions. The only thing left to divide are projects, according to Roman numerals into three piles and first seven are revealed on the board. Money bank is created next to the board.
Entire game is divided into five rounds. At the beginning of each of these, players will first use their action disks to select various actions in the offer. Before that in every round, however, it is necessary to uncover one Vasco da Gama token. This will determine, how many finances will players have at their disposal and number of free actions to take.
Players then are one after another placing their action disks. Before they really place it on a desired box, they must still choose one value as a sequence number (from one to twenty). Such a token is placed on their action disk, before it is jointly applied to activate some action. Because there are four areas on the board, there are also four scales, where players are allowed to put their disks on. Some sites may be locked for lower numbers of participants.
Once each of the players sent all four tokens, it´s time for their evaluation. This is determined precised by order of the sequence numbers, that players chose, and is done gradually from the lowest upwards. For their activation, a fee has to be payed, in case they are higher, than free action marker for current round. Nevertheless, player can also decide not to perform selected operation. As compensation for this, he acquires several reals. Tokens always are returned to player instantly.
Players can (for an action) get the opportunity to buy any of the projects revealed. He may choose one or two pieces and put them in front of himself. This project are still only an idea on paper, that must first come to true shape. To do this, player needs crew. Only when he has a sufficient number of seamen recruited, he may (at any time) turn the tile with ship side up.
In order to get these experienced sailors under player command, he needs second action. Player can buy sailors of different colors, but also his own captains. Payment is done in coins. Only the crew with captain of the ship can embark on one of the available expeditions, which are printed in rows around the coast of Africa. For action, anyone can send a ship to a box of lower value, then ship has its navigation limit (number in the upper left corner). The closer to the port, the better. For that reason, player receives immediate reward in the form of victory points and one bonus action depending on the selected row.
Last option is to use some of the famous characters or take two coins instead. But if the player hosts any noble man, he takes his card (even from another opponent), and immediately can enjoy his benefits. This might bring an extra action disk, missionare pieces (can be used as crew), victory points at the end of each round, or the possibility of sending a merchant vessel and influence order near harbors.
But round is not over yet, because players sail towards navigation phase. At that moment, ships finally bring victory points to their owners. Then vessels from completely filled harbors (rows) are moved upwards along the coast of Africa to the nearest port. There will become the rightmost and can bring more rewards in the next rounds.
At the end of each round, projects are replaced, sailors offer is refilled and game continues with another round. Clash of the route to India ends with a fifth round. In that moment, players get one victory point for every three reals in their possession and three additional points for every captain. Best sailors is the player, who scored the most victory points in total.
Vasco da Gama belongs among the more advanced board games, that put relatively large demands on players, when it comes to planning and tactics. In doing so, everything works elegantly and with a little help, even less experienced players can learn it. Why? Because all actions does make sense here! It leaves all options purely on players and allows them not only to plan in long-term, but also opportunity to take risks.
Basically, it is a classic worker-placement, which we have played already many times. But in addition to the actual sending of pawns to various places, there is one more element, that distinguishes the game from others. Each action has its own order, which players choose from numbers available. And they determine order of evaluation themselves. Lower numbers are obviously more interesting, but there is one more thing to look for. Each round a line is randomly drawn, separating actions available for free and the ones, that are paid for. This is a really unique and interesting change for planning, because every turn different number comes up. Together with the fact, that there is shortage of money, these two are true decision-breakers.
Position of this turning point is known at beginning of turn, but it may also move after players plan their actions! And this can dramatically affect price of individual actions (amount is determined by the equation: this line minus action ranking). Everyone must very carefully consider, how to divide his actions, because he has to pay for them. Risking is natural part of your turn and adds uncertainty to otherwise purely tactical game. This is unique and makes for interesting atmosphere. And italso leads to the fact, that players do not think about their moves excessively long and game has a better flow.
Time has its minimum set around ninety minutes, rather two hours of time allowing for full five rounds of the match to unravel. For different numbers of players, different number of action places are available. Thanks to this, game is suitable for two as well as four players. Just pause between turns significantly stretches with more. The only major deficiency (next to possible turn waiting) lies in the similarity of the individual matches, that are only variation of the same.
Indeed, overall, Vasco da Gama is full of interesting choices. Events have clearly given sequence, which is obvious at first sight. That does not mean, that it is easy to maintain and guide yourself towards victory. But we have to praise the author, who created game very cleverly and provides interesting experience every time. Although the outcome of the game contains only one clear path to victory leading to navigation. All other score gains are crumbs along the road.
All the possibilities offered by characters are very interesting and appealing and it is up to players, how them distribute them and drag back and forth for their ownership. Their abilities greatly enhance experience of the game, because they provide an advantage over others. Players must combine them well with their own tactics.
Overall, game rewards long-term planning, and although four actions seem to be few, they are well-balanced and each has its own meaning. All gameplay elements are cleverly interconnected into one great whole, that makes sense. Of course, within euro games genres, where players usually have issues with this. Finally, this one does it right.
In terms of processing, we must complement especially interesting graphics, highlighting the layout of the board and rules themselves. These contain all the necessary information and after reading, you will feel, that you know the whole game. Wooden figurines and tokens then definitely will not disappoint anyone.
Vasco da Gama is one of the best game designs, we had the opportunity to play. It is not necessarily going to work for everyone entirely, if only because it is a worker placement, but in other respects, it is very well done game. For some reason, it is not easy to go through your first game, but then its like riding on a wave of fun and you get to enjoy all the decisions made. Vasco da Gama is a great strategy game with a drop of risking and few minor drawbacks.
Designer
Paolo Mori
Artist
Mariano Iannelli
Publisher
What's Your Game?, 999 Games, hobbity.eu, Hutter Trade GmbH + Co KG, IELLO, Lautapelit.fi, Rio Grande Games
Year Published
2009
# of Players
2 - 4
User Suggested # of Players
Best with 4+ players
Recommended with 2, 3, 4 players
(108 voters)
Playing Time
120
Mfg Suggested Ages
12 and up
User Suggested Ages
12 and up
(34 voters)
Language Dependence
No necessary in-game text
(37 voters)
Category
Nautical, Renaissance
Mechanic
Push Your Luck, Tile Placement, Turn Order: Claim Action, Worker Placement
Family
Components: Wooden pieces & boards, Country: Portugal, History: Age of Discovery, Theme: Colonial
Primary Name
Vasco da Gama
Infos courtesy of boardgamegeek.com. More Infos.
Review: Vasco da Gama – road to India on your table
Final word
Vasco da Gama is strategy game, which is really good. It provides a unique method of action selection and not because you need to send your pieces on designated areas of the game board, but because players themselves determine order of evaluation. Early action will cost money. But quite precise value is not known at first, so players eager for victory must be able to take risks. The game works very well and everything is beautifully intertwined, although result is all about pure navigation. Only that can bring a large pile of points. Although the game takes quite a long time, everything is smooth, players wait for nothing and are having fun the whole time. Its a pity, that particular matches are too similar. Vasco da Gama has still found a place among the highest rungs of strategy games, and if you did not know about it yet, it definitely deserves your attention.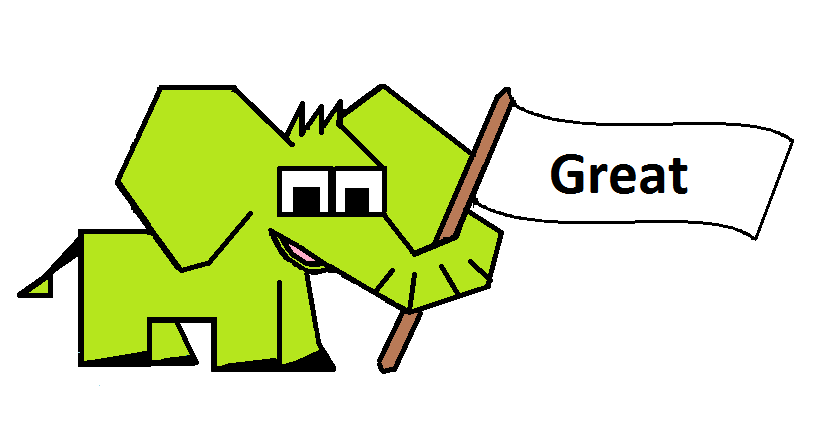 Pros
taking risks, when selecting actions
it makes sense altogether
clear rules
long-term planning
smooth running of the game
navigation of ships is interesting element
functioning gameplay throughout
Cons
longer game time
matches are similar
only one way to victory