Place on the throne is mine. I always deserved it. But when the old and powerful weaken, the vultures swoop. I never thought, that that many of the alleged successors might suddenly appear. But it happened and now I have to defend my proper claim. Valeria will be ruled by the one, who deserves it the most.
Place on the throne will be goal also for all the players. Specifically, all who take box with name Valeria: Kingdoms Card into their hands. It was created by Isaias Vallejo, illustrations took to the finery Mihajlo Dimitrievski and game was released under auspices of Daily Magic Games in 2016. We received a sample on the fair Spiel 2016 in Essen.
In the high and smaller square box, players will find a decent pile of cards. Specifically, we are talking about more than two hundred of them, which are divided between residents, monsters, locations and dukes vying for the throne. Now players choose their favorite and take his portrait, placing it ahead. In addition, players also get starting sets of cards – one farmer and one knight. Each rival also receives two tokens of gold and one blue magical energy.
All other cards are split by type and spread in rows on the table. Upper line is occupies by selected (not all) monsters and locations in each package ordered by strength and arranged according to threat number from left to right. Below them is a space for residents of the kingdom. Again, packages are grouped according to the names into ten piles – five in two rows. The last line is then created for locations (domains). Somewhere aside, players spread power tokens, gold, magic and victory points.
Each round starts by rolling a pair of dice. Their numbers will determine, which characters can players activate. But they must first be in their services. Up to three characters can be activated – one for each number on the die and then another for sum of both values. In case of a tie on both dice, players can use their characters twice. In addition to active players, other players will also use dice results, although not for the main, but for additional action.
Only in the second phase of the round, players can really make decisions and every time they have two action points to spend. One of them is enough to buy residents for gold coins from the menu. Their price may additionally differ depending on how many of the same subjects player already has. But action can also be used to gain some ingredients from the pot.
Two main activities, however, are different. First up is the ability to build one of locations using finance and magic. Player can always build only one that is completely on top of the package. Above all, players must meet resident requirements. Only after fulfilling all the profession icons, they can proceed towards construction. They contain not only some effect, that can be used, but also some one time rewards.
Player will need all buildings and figures, if he decides to fight. Hero is allowed to encounter with group of monsters, that lie on top of your deck. This time, all they need is strength, that is parameter of all characters. Fighting efforts can be supported by sacrificing magic tokens.
Players take turns in shopping, building, fighting and activating with dice. The battle for the throne ends, when all monsters are defeated or all locations are conquered. Then it's time to count up victory points not only for defeated monsters, built settlements, but outcome is also affected by duke roles. Players hold their identity hidden until now, and now collect points for their own condition. Who has the most points, wins.
Valeria: Kingdoms Card is a card game that is not a deck-building. Players can build their own kingdom with its inhabitants and buildings. Lots of features does work the way we are used to in this type of games. You will buy more for your cards, providing you with more funds to fight monsters and further strengthen your war machine.
But apart from choosing cards and tactics to build the whole gearing, dice decide what can you purchase, which characters can you activate and thus which additional resources you get. Coincidence can prioritize any of the players, because there is a total of ten items, that may be rolled on the dice. And although this is not a game of luck, it will help you in your quest for glory.
Players build his kingdom out of cards. Although with a different theme, the game is definitely competition especially for the very popular Machi Koro. A big advantage of Valeria are battles with monsters. Here, players have a sense of higher purpose and it's not all just about the building. In addition, secret character cards can provide unexpected twist after the end of the whole game.
Where the true decision lies, whether you would want to play it or not, are dice. This can spoil the overall impression for many players. Second complaint is plenty of different icons in which players must orient from the start. Once they get their meaning, game becomse simple and intuitive.
Game time corresponds to intensity and stands around favorable thirty minutes. Again, this point lead to additional gains againts Machi Koro. This game is solid entertainment in various numbers and offers even smart option for solitaire. In this variant, player is also fighting to collect points against Dark Lord, which has his own challenges. So it is much better than in similar games, where players are just collecting points and try to be better than some table of numbers. Here at least there is feeling that they are doing something.
There is no need to conceal it, but Valeria: Kingdoms is an excellent game. Its able to please all those who like to build something out of cards. But it is not true deck-building, so do not expect any shuffling. Just shopping and gradual establishment of a functioning machine and production of raw materials. You should know all cards well, use your skills, but also have some luck. Valeria: Card Kingdoms Card is great surprise that came suddenly out of nowhere.
Designer
Isaias Vallejo
Artist
Mihajlo Dimitrievski
Publisher
Daily Magic Games, (Self-Published), Conclave Editora, Crazy Pawn Games, Games Factory, Games Factory Publishing, Gen-X Games, Lucky Duck Games, Pendragon Game Studio, Pixie Games, REXhry, Schwerkraft-Verlag
Year Published
2016
# of Players
1 - 5
User Suggested # of Players
Best with 5 players
Recommended with 2, 3, 4 players
(74 voters)
Playing Time
45
Mfg Suggested Ages
13 and up
User Suggested Ages
8 and up
(20 voters)
Language Dependence
Some necessary text - easily memorized or small crib sheet
(10 voters)
Category
Card Game, Dice, Fantasy
Mechanic
Dice Rolling, Open Drafting, Random Production, Variable Set-up
Expansion
Valeria: Card Kingdoms – Crimson Seas, Valeria: Card Kingdoms – Crimson Seas (Kickstarter Edition), Valeria: Card Kingdoms – Darksworn, Valeria: Card Kingdoms – Darksworn: Kickstarter Edition, Valeria: Card Kingdoms – Duke Mico the Monster Slayer, Valeria: Card Kingdoms – Expansion Pack #01: King's Guard, Valeria: Card Kingdoms – Expansion Pack #02: Undead Samurai, Valeria: Card Kingdoms – Expansion Pack #03: Agents, Valeria: Card Kingdoms – Expansion Pack #04: Peasants & Knights, Valeria: Card Kingdoms – Expansion Pack #05: Monster Reinforcements, Valeria: Card Kingdoms – Expansion Pack #06: Relics, Valeria: Card Kingdoms – Expansion Pack #07: Ward Towers, Valeria: Card Kingdoms – Fire Temple Monsters, Valeria: Card Kingdoms – Flames & Frost, Valeria: Card Kingdoms – Flames & Frost: Kickstarter Edition, Valeria: Card Kingdoms – Gnoll Pack, Valeria: Card Kingdoms – Kaharian Monsters, Valeria: Card Kingdoms – Man vs Meeple Duke Promo Cards, Valeria: Card Kingdoms – Margrave Pack, Valeria: Card Kingdoms – New in VCK2E, Valeria: Card Kingdoms – Promo Pack, Valeria: Card Kingdoms – Shade Events, Valeria: Card Kingdoms – Shadowvale, Valeria: Card Kingdoms – Shadowvale: Kickstarter Edition, Valeria: Card Kingdoms – The Tower, Valeria: Card Kingdoms – Tsoukalos the Conspirator Promo Card, Valeria: Card Kingdoms – Undead Samurai Rider, Valeria: Königreich der Karten – Tjostplatz, Valeria: Königreich der Karten – Ullamalizatli-Spielwiese, Valeria: Reinos de Cartas – Refuerzos
Family
Crowdfunding: Kickstarter, Mechanism: Tableau Building, Players: Games with Solitaire Rules, Setting: Valeria
Primary Name
Valeria: Card Kingdoms
Alternate Names
Hyrule: Card Kingdoms, Království Valerie: Karetní hra, Il Regno di Valiria, Valeria: Karciane Królestwa, Valeria: Königreich der Karten, Valeria: Le Royaume, Valeria: Reinos de Cartas
Infos courtesy of boardgamegeek.com. More Infos.
Review: Valeria Card Kingdoms – kingdom of cards
Final word
Valeria: Kingdoms Card is another chance to build something. This time, it is a kingdom, that is easy to settle. But it is not so easy to get more victory points, than others. Players must use all cards, that are available, cleverly and have a little luck. All this in a beautiful fantasy garb, which lets you fight the monsters. Who would say no? Valeria: Kingdoms Card is simply a success.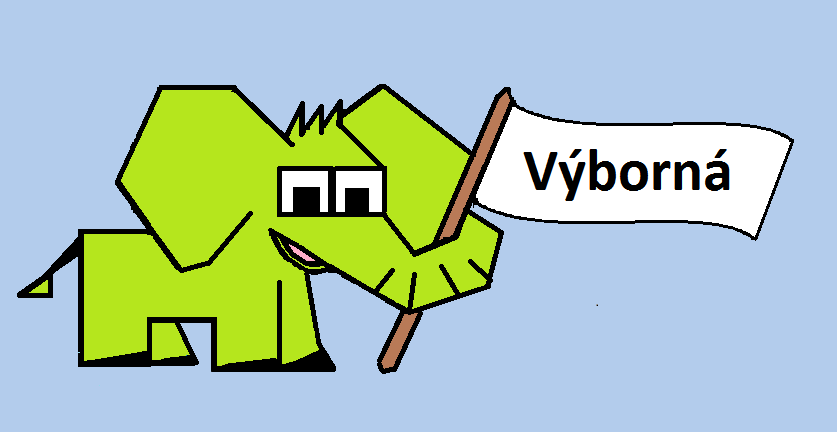 Pros
better than Machi Koro
keep things simple and in time
dice add tension
solo variant
fighting monsters
variable
Cons
random dice discourage someone
a little bit weaker in two