It is not easy to be a quality gardener, when animals are always wandering around and the sun dries the grass almost in front of your eyes. But, as soon as everything begins to get greenen, and large paws learn to walk on paved paths, pieces of precious relics begin to peel off as artifacts embedded in flower fields.
And there is no need for us to get working, because designer Frank West did it for us. He presents us with this view of the difficult gardening situation. The game was created under the supervision of City of Games company and with graphic design of Miguel Mitchell Da Silva. It is a novelty for the beginning of year 2019, coming also in the distribution of Esdevium Games.
Box welcomes players with picture of all three parts, that create every unique garden – flowers, animals and statues. The gaming environment for the players is created by spreading prescribed number of path cards into two rows (there are nine terrain spaces on each card). Exact number of cards in rows is determined by the number of participants in the game. Each of these rows gets assigned one lesson card to start with, while the other eight create a drawing pile above. Aside, players reveal random achievement card – one for each of the three types of garden decorations, as well as a set of lost items wooden tokens. Each opponent chooses a color and gets four matching wooden tokens. To get finally ready for start, players are also dealt their three path cards.
Players alternate on a turn, that consists of several stages. Everything begins with the end of the last round. At the end of his previous turn, active gardener has chosen one of the path cards in the top or bottom row. And that's where he picks up at the beginning of the actual round and takes that marked card in his hand. He adds it to other three cards and it is from this offer, that they now have to choose one card to use and play in front of them.
Thus, he creates a line of path from the cards in front of him. But not every card can be used in every round, because it has to match the lesson symbol next to the active row. Cards connect on each other in such a way, that they always cover one column from the previous one. However, they can choose, in which horizontal position the card is placed – they can cover one, two or three squares. At the same time, the player gets one of the lost items, if its icon is present on the card.
In each round, only one of the rows is active, while the alternating row is planned for the upcoming round. This is how the cards gradually change, just as the symbols of the lessons, so everything runs smoothly – always selecting card from other row, that player picks up and the game offers enough possibilities. At the end of each round, a supply of path cards is also replenished and everything is repeated.
By stacking cards in a row, even by indenting them up or down against the card on the left, players try to create large interconnected groups of terrain of the same type. And they ignore the desert. There's nothing growing there. At the same time, however, such an area must contain a sufficient number of objects, ie images of animals, flowers or sculptures. For that part of their garden, they get one point for each square. During scoring, they will add a reward for the accumulated lost items tokens (found on cards) and the common tasks accomplished. The player, who has the highest point profit in total, celebrates his victory.
Vadoran Gardens is a simple little game, in which it is just about putting the cards in the right pattern next to each other. But, in addition to their best placement, the player must primarily win the duel with the others to get the card for himself. Of course, the cards are of interest to more rivals, because their content from time to time affects the number of points you earn for them at the end of the game.
Card rotation is clearly given and cannot be changed. As a result, players always have a clear idea of what the color should follow on the card they are interested in and how exactly they want to join it in their garden.
But the basis of everything is, in the end, building patterns from gained cards. Overlapping cards and the ability to put a new card in five different overlapping ways offer enough options. So the player has really under his control, what terrain and where they will follow.
Thanks to the interesting choosing, the game is very tactical. Coincidence has no significant place, because there are always enough cards in offer. But players need the appropriate icons, in addition to the correct cards to use the card at all. And here's a bit of luck playing its role. Overall, however, everything remains pretty well under control.
Variability is primarily result of common task cards, that always prefer a different element. In addition, of course, cards in front of players will always be a bit different and hence the line will differ as well. In the end, however, you always do the same thing every match, which in the case of such a lightweight and quick filler does not matter.
From the point of view of the theme, there is little to praise or criticize. The game is purely abstract and the illustration simply serve to divide colors and scoring fields. It is of little importance, that players build a garden as this story does not come through.
Although the game is quite quick at first glance, it changes quite fundamentally with a higher number of participants. The game is thoughtful, and once more opponents are taking turns, waiting for turn is (in comparison to to total length) quite long. It is always necessary to evaluate the cards. But fortunately, they do not change too much in player's hand and they always only get one new, so it is possible to plan a turn even during the opponent's turn. The only thing you can't be sure of all the time is, if you will get card you are interested in. So the best experience is in two player match.
It is a little bit reminiscent of the successful Kingdomino. But we are more pleased with this news, which is really eloquent about the surrounding pictures. The box size is also different and smaller. And it has quite small footprint on the table as well.
Vadoran Gardens is an elegant and simple filler, that is a bit abstract. Players put the cards in line, because of their colors, which they try to connect into blocks. There would be nothing difficult about it, if you could get every card and lay it, as you want it. But this is not the case. We really like changing the lines every round and think of it as the most interesting idea of the game. Vadoran Gardens is a game, that is especially important for playing duels.
Designer
Frank West
Artist
Miguel Da Silva, Frank West
Publisher
The City of Games
Year Published
2019
# of Players
2 - 4
User Suggested # of Players
Best with 3 players
Recommended with 2, 3, 4 players
(8 voters)
Playing Time
40
Mfg Suggested Ages
8 and up
Category
Card Game, City Building, Territory Building
Mechanic
Hand Management, Layering, Melding and Splaying, Tile Placement
Family
Crowdfunding: Kickstarter, Game: The City of Kings, Mechanism: Partially overlapping cards, Theme: Gardening
Primary Name
Vadoran Gardens
Infos courtesy of boardgamegeek.com. More Infos.
Review: Vadoran Gardens – extraordinary gardens
Final word
Vadoran Gardens is a very nice little game, that will keep you entertained and does not take up too much space on the table. Players fight for cards in a joint offer and then place them on the table in a row. Partially overlapping one by another, creating interconnected areas of colored terrain. These are the main - but not the only - way to gather points. Although the game is slightly random, slower with more players, Vadoran Gardens still remains, despite minor criticisms, a very good game, especially for two opponents.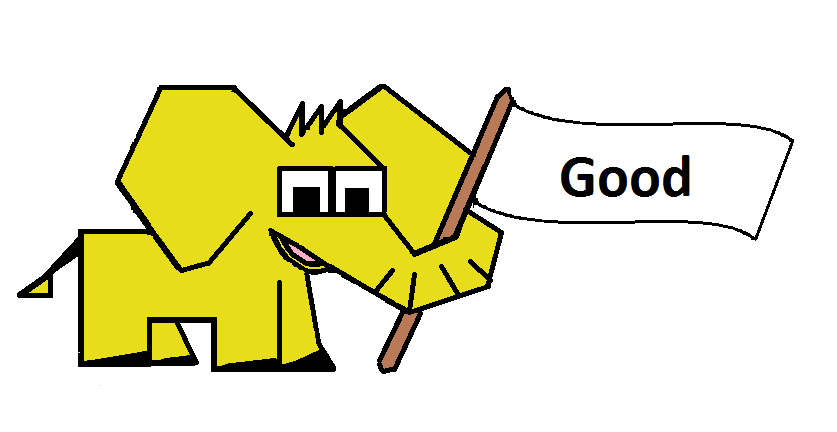 Pros
successful processing
can be planned in the opponent's turn
simplicity and speed
smart card placement options
duel for cards
common task cards
Cons
theme for decoration only
longer waiting with more opponents