It must have happened! The apocalypse arrived in the world of unicorns and took on the disguise of an unexpected flood of colors. The innocent horned creatures greeted it with open arms. But in addition to the beauty, sudden wounds began to get larger and destruction appeared in this peaceful world. So it was time to call the legendary unicorn back into battle.
Two new two boxes serve as an expansion of the Unstable Unicorns card game, which we have enjoyed as a relaxing pastime since its launch on the market. Again, a team of authors from TeeTurtle is signed under these new two boxes. Esdevium Games takes care of the distribution in Europe.
Basic unicorn game is really simple. Players will always receive one unicorn baby as their first stables resident. Then there is a set of cards, that will be played sequentially for their effects in rounds. There are not only new additions to the stable, but also possibilities to improve player's own creatures or harm the inhabitants of enemy stables. Players return unicorns from their stables to their hands and manipulate them to prevent opponents from reaching their goal. The first player to accumulate seven unicorns in front of him, in the safety of his stable, becomes the winner.
And since we now know, how to play Unstable Unicorns, its time to say name of the new boxes out loud: Unicorns of Legends and Rainbow Apocalypse. Even in these little boxes, new cute unicorns are waiting for the players, even those who have no specific ability. He can only enjoy the world with his beauty and be a decoration of the player's stable. Nothing more, nothing less.
But only then will the real fun begin as usual, with more gifted unicorns, that begin to stick out their pointy horns. Generally, in a box of rainbow unicorns, there are cards, that offer familiar effects such as playing new cards, drawing ones from the deck, or forcing opponents to discard one of their cards. We like The Tiniest Unicorn, because it can't be destroyed by any effect and it is a pretty safe bet. Simply badass creature.
A card with Cute Attack is also fun to let a player move up to three single player unicorn cards into a pile. Newly, it is also possible to influence the card limit in your hand or to send a unicorn nap on someone.
But the apocalypse still hasn't started, when the strongest unicorns will begin to spread. Whether an extremely dangerous unicorn or unicorn phoenix, all these cards ultimately manipulate property of the player or his opponents. This new expansion box is very conflicting and brings a bunch of new cute illustrations.
It is time to go into attack with legendary creatures in the ranks of these fairy-tale creatures. Unicorns wear armor, helmets, and halberds. And again, our journey begins with those basic fighters, who are just standing still and not attacking, because they offer no ability. We've already had cards with similar abilities here already, but that does not matter.
But it is necessary to bring out the Raze the Stables card, which allows the player to destroy any improvements. Greater fun is Necromancy, which allows a player to revive any card from a discard pile.
However, there are now, above all, cards offering protection against destruction or activation, whether it be Medieval Sanitation or Divine Peace. A very interesting enhancement is a Critical Hit, which allows once (upgrades get destroyed) to return the magic card back to hand and use it again for the second time. Such a combo is responsible for interesting twists.
But there are now three variants of the Neigh reaction cards (Neigh M'Lord, Neigh Peasant and Neigh Scoundrel), which differ only slightly in the complementary effect. Still, it is a nice news, because their effects have been the same so far.
The illustrations in this deck are not so cute, but still the drawings are very good and fit the theme of heroic battles.
Undoubtedly, both extensions are fun and further add to the basic set. More than fifty cards in each box result in a truly spectacular final game. Even if specimens of individual cards are usually present in higher quantities, it is difficult to repeat the game even with regard to the unpredictable length of the match.
Cards are again in the lower right corner marked with the corresponding icon, so they can be sorted at any time back into the apropriate box. Unfortunately, this time we got above the space options of the basic box, so you have to store new expansions separately as the total number of cards is too high.
Unstable Unicorns is a game, that keeps us entertained by its unpredictability. With its durability on our tables, we can just compare it to Fluxx. Even new boxes maintain quality and add subtly different, but interesting elements. In the center of each of the boxes is a different theme, but above all humor and beautiful illustrations. Unicorns of Legends and Rainbow Apocalypse are expansions, that will please fans of the game!
Designer
Ramy Badie
Artist
Ramy Badie
Publisher
(Self-Published), Gém Klub Kft., Rebel Sp. z o.o.
Year Published
2018
# of Players
2 - 8
Playing Time
45
Mfg Suggested Ages
14 and up
Language Dependence
Extensive use of text - massive conversion needed to be playable
(1 voters)
Category
Card Game, Expansion for Base-game, Party Game
Mechanic
Hand Management, Set Collection, Take That
Expansion
Unstable Unicorns, Unstable Unicorns: Chaos, Unstable Unicorns: Control, Unstable Unicorns: NSFW Base Game
Family
Card Games: Adding, Creatures: Unicorns, Crowdfunding: Kickstarter
Primary Name
Unstable Unicorns: Rainbow Apocalypse Expansion Pack
Alternate Names
Odjechane Jednorożce: Tęczowa apokalipsa, Unikornisok: Szivárvány apokalipszis
Infos courtesy of boardgamegeek.com. More Infos.
Review: Unstable Unicorns – another extension offers rainbow ride!
Final word
Unstable Unicorns does not want to improve their mechanisms. There is no reason. The game works as it is. Chaotic, random, but fun. The new boxes, in turn, offer enrichment and variability with cards, that are largely influenced only by visuals. Fortunately, the new additions offer really slightly different actions, which in turn make the resulting impression more varied. The Unicorns of Legends and Rainbow Apocalypse expansions are a sure and confident addition for the popular hit.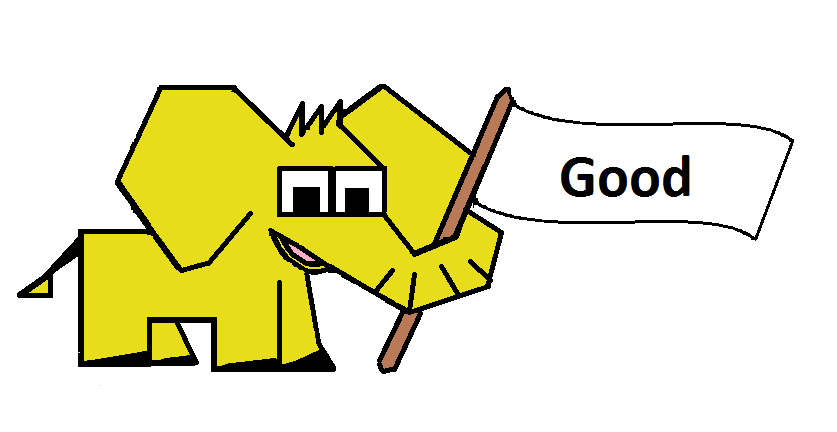 Pros
three variations of reaction cards
beautiful and fun illustrations
more variability
interesting new abilities (even if not extra different)
Cons
all the shortcomings of the original game remain