In the vortex of time, it is not easy to order your thoughts. Days, months, and years fly all around the head, then how do I concentrate? The professor locked me in a big top, turned on the time machine and gave me no chance to escape. Thus, at least at first glance, there is no way out. But I know very well, that if I look around well, there is always something to think of in order to increase the chances of escape.
It's time to run again. The sixth sequel from the Unlock series is here, but don't worry, the story in previous paragraph is completely fictional. As usual, we will not discuss the details of the stories at all, but only evaluate them in general. The pace of releasing new boxes is increasing as Space Cowboys discovers, that there is growing desire for stories. The new name is Timeless Adventures and comes to Europe again thanks to Esdevium Games.
The format remains the same, so we get three stories created by three authors. Again, the indestructible professor returns in the new circus story The Noside Show (Yohan Servais, illustration by Legruth) and the experience will continue in the second lesson about Arsene Lupine and The Great White Diamond (Aristide Bruyant, illustration by Pierre Santamaria). But the game got a headline based on the latest adventure, Lost in the Time Warp (Guillaume Montiage, illustration by Cyrille Bertni).
Even the new Unlock box has a classic format, so newcomers can learn all the mechanisms in a short tutorial story. Then you need to download the app to your mobile phone, distribute the cards among the team members, read the opening story card and start the countdown. It shows 60 minutes at the beginning and just as many players usually have to finish their escape story.
On the first revealed card, players usually find not only a picture of their starting location, but also a few digits or letters on it. These correspond to some cards in the deck, that players search for and represent other items or locations. Cards can be combined together, adding up their values and therefore getting to number of new cards. In addition, some cards are machines, that need to be operated directly in the mobile application and find a solution in touch mode.
Players gradually discover clues, solve puzzles and gradually move through the story. If they manage everything by the time limit, they can celebrate victory with all the stars. But the clock will not end, if the team is not successful. Instead of counting down, it will count up. Players can continue, but receive a lower rating at the end from the app. This also includes the hints used.
From the past boxes, we have become accustomed to the fact, that new stories always try to come up with something a little different, both in terms of progress and in terms of new ideas and mechanics. The authors generally liked the possibility of adding some other props to the cards. This can include a map, a picture of a room, or anything else. It only depends on the imagination of the author.
And that also applies to The Noside Show. The circus story, dominated by the infamous Professor Noside, encountered by players in the first box and has returned several times since. This time his story is interesting not only for its graphic design, but also for a very interesting idea encapsulating whole adventure. The game goes on and moves cleverly, but still remains the simplest of the three. Even in two, you can easily finish it within an hour, unless you unnecessarily get stuck on one of the logical problems.
Arséne Lupine is second story: a detective case, that drives the player around Paris. Here is an original and interesting story, and the mechanisms themselves are quite classical. Still, there are some unexpected twists. Again, there is a striking feeling, that it is not an escape game at all, but simply an adventure against time.
And then there is the aforementioned title rivalry with time, which is fancy and amazing. Its called Lost in the Time Warp. It will keep you entertained from start to finish, but there are a few moments, where you can easily get stuck, if you are not in the right mindset. They are probably the reason for the higher printed difficulty, but in general, even this story is not difficult. On the contrary, it seemed easier than Arsene Lupine's task, but very original.
The Unlock series is becoming more and more of an adventure, in which players are not locked up somewhere, but have quite solid freedom. This is the moment, that sets this series apart from the others, and it is also why these boxes are so popular. Three stories are enough content for your money, mainly because nothing is destroyed in the game.
It still holds the position of absolutely the best escape series, because it manages with new stories to stick to category of escape games, while being quite different. The new three stories keep the bar set high, each brings a little different ideas and entertain you in three weekends (sessions).
In doing so, all three are playable well even in two, because you never have an excess of items. Unlike earlier stories, we didn't even think we had too many cards on the table at any point. This usually gives you a clear idea of which problem you are trying to solve at the moment. So there aren't the usual jams, where you try to solve, what you have to dim rather than actually do it.
Not sure, if we mentioned it before. The game manages to give you PC adventure feel, because you can try to combine different items and find if it works. Simply add up two numbers (red and blue) and search card deck for the resulting number. But beware, you are losing precious time with every attempt!
Again and still these games are a lot about team communication. Players have to talk about their ideas and the numeric concept of most ciphers (number of one card + number of second card) allows you to  guess, if you are unsure. But in general, guessing doesn't pay off very well, as players can expect penalty minutes. These are hidden on the cards in the deck, but mainly in the mobile app. Wrong answer usually deducts a minute.
Unlock: Timeless Adventures is again excellent entertainment, that will not disappoint you, if you like clever puzzles and ticking clocks. It's actually a table adventure game. Clever mechanisms, ever-re-use of the application, plus exciting time struggles. Unlock: Timeless Adventures is just a great set of three experiences that you should not miss.
Designer
Aristide Bruyant, Cyril Demaegd, Guillaume Montiage, Yohan Servais
Artist
Cyrille Bertin, Legruth, Pierre Santamaria
Publisher
Space Cowboys, Asmodee, Asmodee China, Galápagos Jogos, Hobby Japan
Year Published
2019
# of Players
1 - 6
User Suggested # of Players
Best with 3 players
Recommended with 1, 2, 3, 4 players
(15 voters)
Playing Time
90
Mfg Suggested Ages
10 and up
User Suggested Ages
10 and up
(4 voters)
Language Dependence
Extensive use of text - massive conversion needed to be playable
(4 voters)
Category
Card Game, Exploration, Novel-based, Puzzle, Real-time
Mechanic
Cooperative Game, Storytelling
Family
Category: Escape Room Games, Cities: Paris (France), Components: Digital Hybrid – App/Website Required, Series: Unlock! (Space Cowboys), Theme: Time Travel
Primary Name
Unlock!: Timeless Adventures
Alternate Names
Unlock!: Aventuras Atemporais, Unlock!: Tijdloze Avonturen, アンロック! タイムレスアドベンチャー, 大搜查!时光冒险
Infos courtesy of boardgamegeek.com. More Infos.
Review: Unlock Timeless Adventures – no time to spare
Final word
Unlock: Timeless Adventures hints stories about time with its title, but its present only in one of the stories. All of them are exciting, but real gameplay is closer to one hour this time. If you exceed it or manage to accomplish your task on time, it is only up to the capabilities of the entire team. An excellent set of three stories, that are great fun and you will never forget about adventures from this box. Unlock: Timeless Adventures confirms the clear and balanced quality of this series.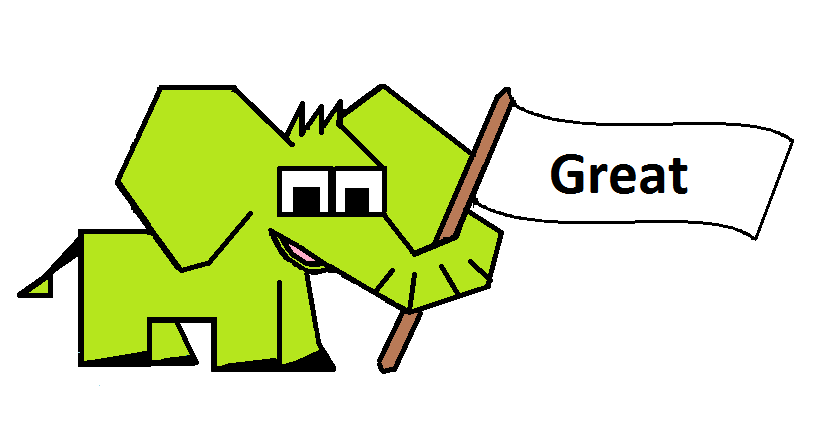 Pros
original mechanisms
time balanced adventures
reasonable difficulty
fun in finding the solution
you are never overwhelmed with options
additional components