Secrets can often be lost. And just to be prepared for greatest surprise, it is always better to have one secretary in reserve, whom you will entrust to your plan. If you go anywhere dangerous, nobody will look for you and then it may be too lat efor saving. Just take the tornado to Oz or the train to the village of Tombstone and you'll see how dangerous the adventurous life is.
Three new places, three new stories, hiding inside the third box from the Unlock series! While the first one was not the best, next three adventures took on the pace and now we were given the chance to return to world of machines and digital application for the third time. Cyril Demaegd was responsible for choice of three new stories, but they were made by Lewis Cheshire (can this be a coincidence?), Arch Stanton and Thomas Cauët. The entire game was released under the Space Cowboys logo and comes under the Esdevium Games distribution.
New box again has the same elongated dimension, so it will sit nicely next to the two older ones. And on the lid, it offers a taste of all three stories in the form of colorful illustrations. The box is completely independent of the previous two. No experience is required and you can start with any box you wish (although we recommend the given order). But that does not mean, that there are no differences between the boxes, whether in content or gameplay. That's why we want to look at the tooth of this new incarnation. Inside, we'll find three card decks plus a couple of tutorial cards, if you have not yet played a game of Unlock! before. In addition, there one sheet of cardboard components is included with items of unsure usage and then a folded map of land of Oz, that we are not allowed to open at this time.
Again, we can not describe individual stories in detail, but it is not a matter of repeating the basic mechanisms. For playing, you also need a special digital app in addition to a particular story deck. It provides a place to enter codes, solve several interactive puzzles, but also serves as a timekeeper and improves the atmosphere by playing music. And in the end, you will get your score from the app. Once again, players have a clear time limit to solve the whole task. Well, even this does not have to be entirely true all the time.
They will start at some place, where they find some clues, that will gradually lead them through other places and solving the puzzles to other locations. These are represented by cards with numbers and letters on the back. Combining cards and searching for small digits. If players make their way out within the time limit, they can celebrate success. If time is running away and they are still in vain looking for answers, they can continue even after the time runs out. It will continue measuring in positive numbers. Apps at the end of the game will reward your efforts with some stars.
But great surprise is, that this time the game is not so much about escaping itself. The closest concept is the first deck called A Noside Story. This is a sequel to the very nice adventure of Squeek & Sausage, which was the very first box. The player awaits a new encounter with devilosh professor Noside and his inventions. The story is great and full of good ideas, it does not contain any illogicalities. Even in terms of difficulty, it is a pleasant experience, that can be completed within a time limit. In the competition of two other adventures, however, it looks the weakest, yet you enjoy it very much.
Tombstone Express is the second story in the game. It is the only one, that can excite negative emotions thanks to a moment, that takes you away a bit from the classic search for solutions on the cards. But from the point of view of the theme, driving on the train is great. In terms of solving riddles, package is poorer as there is not much of those, but other difficulties and tasks are waiting for you.
But after two (or a little more) hours spent in the box, you finally arrive at land of Oz (The Adventurers of Oz). And this is an adventure, that gives you a lot of joy to play around. Everything starts with a thick theme, which we all know very well. But then you will discover a map and new ideas and mechanisms will come into play with it. Instead of one room, players try to escape from the whole world behind the mirror, and this game will be written into your memory for a long time.
I remember very well my first encounter with the Unlock series! According to the common impressions of most testing players, I criticized searching for small numbers and letters on the cards. In retrospect, however, it must be acknowledged, that this was a mistake. This is one of the elements, that makes Unlock! unique and resemble the whole real exit game feel. Just a little bit of inattention and you lose your precious time by solving something you do not have enough information yet. Just like in a real escape game. Moreover, this search is also thematic, because it simulates a real search, if you were in closed in a room yourself.
Unlike your competition, this game does not even make you want to destroy any components. You can play it and then give it to someone else. Or set it aside on a shelf and hope, that you forget about riddle solutions after a few months and you can play the adventure again. Both variants are possible.
Series of Unlock! games has with Secret Adventures box in our eyes completely escaped its competition in terms of quality. It retains the basic ideas and principles, but in reality you have a completely different feeling from each story. Actually, these are no longer escape games, but adventures.
It is difficult to summarize the overall assessment of three stories without spoiling anything. But the more I think about it and I look at the other players' notes, it gets better. This third box is really the best, which makes us wonder, what is yet to come! There is new box already in works. Series Unlock! finally showed its potential to the full, keeps a superbly set bar and it definitely should not remain a secret, that Secret Adventures are great!
Designer
Thomas Cauët, Lewis Cheshire, Arch Stanton
Artist
Arnaud Demaegd, Mahulda Jelly, Legruth
Publisher
Space Cowboys, Asmodee, Asmodee China, Asterion Press, Gém Klub Kft., Hobby Japan, Kaissa Chess & Games, Korea Boardgames Co., Ltd.
Year Published
2017
# of Players
1 - 6
User Suggested # of Players
Best with 4 players
Recommended with 1, 2, 3, 4 players
(26 voters)
Playing Time
60
Mfg Suggested Ages
10 and up
User Suggested Ages
10 and up
(8 voters)
Language Dependence
Moderate in-game text - needs crib sheet or paste ups
(2 voters)
Category
Card Game, Exploration, Puzzle, Real-time
Mechanic
Cooperative Game, Storytelling
Family
Category: Escape Room Games, Components: Digital Hybrid – App/Website Required, Series: Unlock! (Space Cowboys)
Primary Name
Unlock!: Secret Adventures
Alternate Names
Unlock! Geheime avonturen, Unlock! Μυστικές Περιπέτειες, Unlock: Különös kalandok, アンロック! シークレットアドベンチャー, 大搜查!绝密冒险, 언락 3
Infos courtesy of boardgamegeek.com. More Infos.
Review: Unlock! Secret Adventures – escape is not everything
Final word
Unlock! Secret Adventures is a set of three stories, that together only relate in the fact, that every one is completely different. Not only in comparison with each other, but also in terms of the course of the game. Players sometimes do not even feel like they are experiencing an exit game. From an atmospheric point of view, it is the latest story in the Oz land, which is the best, but the processing and logic of the puzzles is worth in all three packs of cards. Unlock! Secret Adventures is a box full of great fun and probably the best Unlock compilation to this day.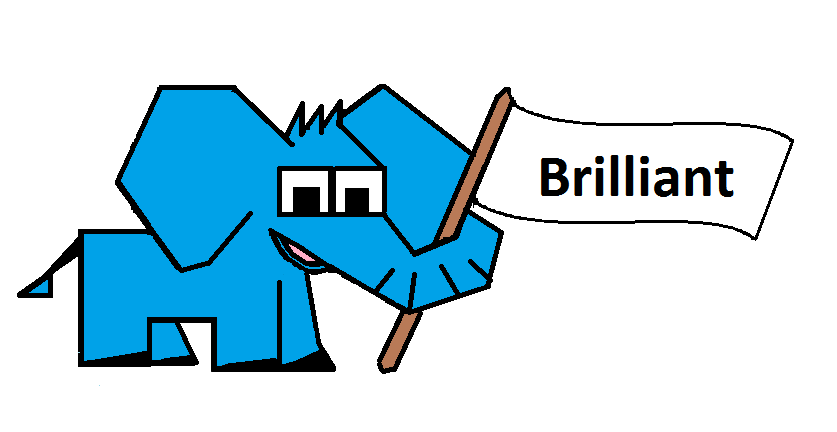 Pros
qualitative balance of all three stories
uniqueness of each adventure
is not just about escaping
great graphics (mainly the first and third stories)
intuitive mechanisms
Adventurers of Oz
Cons
one moment in the Tombstone Express story is a little out of line