Yesterday, I had a terrible dream about dinosaurs. Tyrannosaurus Rex hunted me down and I woke up in sweat several times during a night. My mother promised me to tell one hundred and one fairy tale about the far-flung kingdom and the princess, that lives in it. I am already looking forward to imagining, that I am wearing a tiara and sitting next to the King and Queen.
We allowed ourselves to invent and combine all three stories, that are hidden in the new (fourth!) Unlock! box into one. In English, the journey of this game to the shop shelves was only in the beginning of 2019. And while Cyril Demaegd stands behind the original concept (2017) and probably between selection of new stories, the new trio of scenarios were published under name Exotic Adventures. Names of designers are totally new: Winzenschtark (The Night of the Boogeymen), Al Hadin (Sheherazade's Last Tale) and Arthur Malone (Expedition: Challenger).
The order, in which we have written individual stories should also match their raising difficulty. They are sorted in the box exactly the same. And inside, there are also some additional components also waiting for you to enhance experience from some adventures.
At the beginning of every escape, players usually get one card, read start of the story and then prepare deck with other cards. They have digits and letters on their back, and they can be revealed by the players only, when game tells them to. There are often objects of interest, that are just marked with these numbers on the actual cards, representing objects in the same room. Once team finds a new number, they can search for a matching card it he deck and add it to their revealed collection.
Gradually, the world of items, ciphers and machines opens up, serving many cards and choices to players. Both of the latter are unique, because they are tightly bound to the mobile application. After entering a machine number, it presents a problem, that can require any feature of the modern mobile phone to solve. Fantasy is wild and players must be ready to think differently. From time to time, some numbers may be more hidden, printed in smaller numbers. And players have to notice them. The time limit is usually set at sixty minutes. If the whole story is not completed in this range, the players will hear the tones of the loss, but they can continue. When the adventure finishes, app evaluates their efforts by the number of stars, even on the basis of the used hints available in the app.
Unlock! is a series of stories, that initially tried to bring claustrophobia and riddles of escape games to the social world, for all those, who are rather sitting at home at the table. But with every new box, we are convinced more and more, that freedom of the mechanisms makes it possible to create amazing adventures. Such stories, that are far from being restricted to an area or even a single room.
This also applies to new Exotic Adventures. Each of the presented stories is completely different. And the first story about the little William's dreams enriches the experience with elements, that are really new (do not worry, we will not spoil them). But we can say, that players will have a much harder position in their attemps to find connection between cards and look for another way to move forward with the story.
Unfortunately, we've been trying to figure out, how easy it is to make a mistake in this gaming mechanism. When you resolve a puzzle, card or application tells you, which cards to discard and which you should draw as a follow up of the story. Just one number is all you can overlook and instantly get into trouble. Suddenly, nothing makes sense, time is running out and you are wandering back and forth in vain. Unlike cards, it's more difficult to find these instructions in the app again and reread them.
Overall, however, the experience of the story of The Night of the Boogeymen was not marked so much by this error and the impression remained very positive. The adventure is really pretty original, at the same time, it makes a little fairy-tale impression.
But much more fairytale is the second deck, that will bring all players into the world of Sheherezade and her stories. It again provides the feeling of an open world. The riddles are quite ordinary, and overall, this story is the weakest of the three, though it is still above average, when we look back. You will not be able to complain about the lack of fun and challenges, and all problems have a logical explanation.
Unfortunately, our bad luck has appeared in here too. This time, however, this was a design error. Story allowed us to continue, even though we did not have all the necessary equipment to finish the adventure. It turned out, that we were not able to decipher the riddle just before the end of the game, which unfortunately caused us to give up. Because of the spoilers here, we will not mention the moment, but if you are interested in details, you can write me at dusan@deskovehry.com to find out more.
The worse impression of the second story was fortunately corrected in the third, last one. Expedition: Challenger again shows, how beneficial a smart apps on the phone can be. There are plenty of interesting puzzles and features, that are unique again for this story. You will enjoy it to the fullest.
And because we were disappointed from our errors in the first two stories, we plunged in with determination and finished it without any issues. Although it was difficult, it still seemed quite easy to finish it in time. This is definitely the most complete experience of this box and also the best of three new stories.
The overall impression of the Exotic Adventures is a bit influenced by our failures, but from experience point of view, it is again a great set of three adventures. There is no guarantee, that you will run into the same issues. Most likely not (our second and third testing group did not). Unlock! Exotic Adventures has set us up for a really thrilling and fun three hours and is definitely worth the purchase.
Designer
Cyril Demaegd
Artist
Florian de Gesincourt, Arnaud Demaegd, Amélie Guinet, Legruth, Martin Mottet
Publisher
Space Cowboys, Asmodee, Asmodee China, Asterion Press, Gém Klub Kft., Hobby Japan, Korea Boardgames Co., Ltd.
Year Published
2018
# of Players
1 - 6
User Suggested # of Players
Best with 6 players
Recommended with 1, 2, 3, 4 players
(15 voters)
Playing Time
90
Mfg Suggested Ages
10 and up
User Suggested Ages
10 and up
(3 voters)
Language Dependence
Unplayable in another language
(4 voters)
Category
Card Game, Exploration, Puzzle, Real-time
Mechanic
Cooperative Game, Scenario / Mission / Campaign Game, Storytelling
Family
Category: Escape Room Games, Components: Digital Hybrid – App/Website Required, Series: Unlock! (Space Cowboys)
Primary Name
Unlock!: Exotic Adventures
Alternate Names
Unlock!: Egzotikus kalandok, Unlock!: Exotische Avonturen, アンロック! エキゾチックアドベンチャー, 大搜查!异域冒险, 언락 4
Infos courtesy of boardgamegeek.com. More Infos.
Review: Unlock Exotic Adventures
Final word
Unlock! Exotic Adventures offer a new set of three storie,s, two of which are really outstanding, but the third one is lagging behind and, despite an interesting theme, is totally average. In addition, the fourth box in the row shows enormous potential of this entertainment, because when you start escaping at the table, you will not perceive anything else. Unlock! Exotic Adventures definitely deserves our praise and recommendations, and it is still our most popular series of escape games.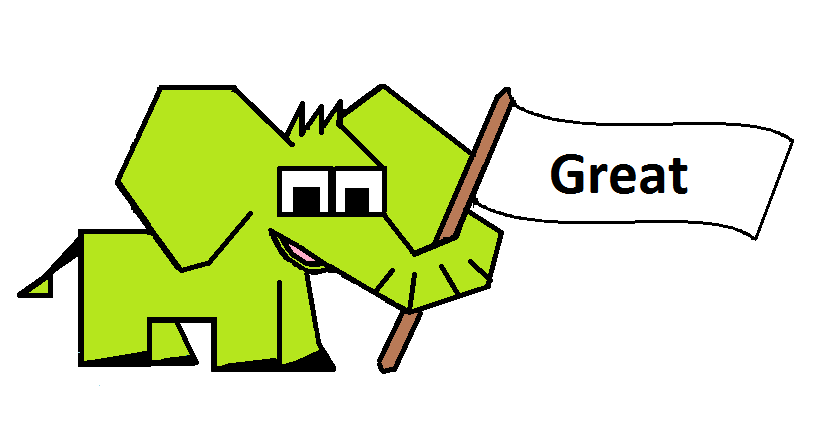 Pros
great new ideas
exciting two stories
excitingly spent three hours (even more)
application usage
shows huge possibilities of escape games