If you knock on the door of Sherlock Holmes and say, that Alice is missing, he probably won't look for her in Wonderland. Certainly not as first choice. He will first consider the possibility of Moriarty  being somehow involved and after that, all the other bad guys. Only then begins he to think outside of our previously known world. That's because his home has only two dimensions and a limited number of pixels!
This is how its done, if we wanted to combine all three stories of the new addition to the Unlock! family. This time it comes with the subtitle Heroic Adventures. The box is combined from three stories picked by Cyril Demaegd, but under those scenarios are signed Mathieu Casnin (Insert Coin), Dave Neale (Sherlock Holmes – The Scarlet Thread of Murder) and Thomas Cauet & Vincent Goyat (In Pursuit of the White Rabbit). The novelty was released in mid-2019 by Space Cowboys, and its boxes ran across Europe with the help of the Esdevium Games distribution company.
And at first glance it is clear, that there is no significant change in the concept of the game. Again, there are three stories, that are becoming increasingly difficult (in the previous paragraph, we sorted them by this parameter). Each has a completely different theme and this time, it is about three really new stories, none is a sequel (nor does it share a world) of any of the previous boxes. Inside, there are three decks waiting for players and two additional small books, the content of which is still secret.
If this should be your first encounter with the Unlock! series, you don't have to worry. Here, too, there is a set of a few cards, that serve as a learning scenario. When you turn on the TV and escape from a small office, you are ready to embark on your first, pixel-based adventure. But you'll also need a special app to play, not only providing music, timing, and hints, but is an important part of the whole effort.
Games of Unlock! are simple – you start on one card, which usually leads you to several others. On these cards are printed numbers, which are sometimes obvious, sometimes they are very well hidden. But they always point to new clues and help. Players will find several types, that can usually be combined or act as ciphers to which four numbers can be answered. The only exception are so-called machines, which usually require a solution directly on the phone. Gradually step by step the team is approaching their common goal, which does not necessarily have to be escape from the room.
The first adventure is called Insert Coin and lets players experience the story in the world of computer games. It is a game, that offers several interesting ideas and it differs again significantly from the previous scenarios. Its first, where some type of augmented reality is used. There are a number of elements waiting for the player as cut out of a computer game, which are perfectly themed.
But the adventure is, as expected, quite simple. Even in two, you can easily complete it within sixty minutes with little hesitation. On the other hand, it keeps the attention of all involved without problems. In the case of multiple players, the problem may be that you never solve too many puzzles at the same time.
Sherlock Holmes: The Scarlet Thread of Murder will certainly make an impression even on larger groups. A scenario, in which players are expected to assume the role of helpers of the most famous detective of all time. There are original new mechanisms waiting for players. Because this is a detective scenario, of course there will be also need for deduction. The game is starting to get really hard, but the scenario is still playable and solvable by simple consideration. Multiple players have enough cards to allow everyone to deal with something.
And then there's the latest story about Alice in Wonderland, called In Pursuit of the White Rabbit. And this is a scenario, that will test your ability to improvise. Everything you have learned in Unlock games so far can be thrown away over your head. This is certainly one of the most original experiences, but in the last task we encountered a mischief, that we could not solve. This is scenario, where even hints are not available sometimes. However, according to the experience of the other test groups, this is not a rule and the last puzzle can be solved. In general, however, Alice is a very positive impression and experience.
All in all, it is clear, that these three new stories are great again. Though they don't achieve the astonishing effect of previous box, each of the three new stories come up with new ideas, that will make you want more again. Unlock ! are games, you simply can never get enough.
In general, for games of this type, the fewer participants, the more difficult it is to achieve success. That's because there is just less head and space for ideas, that sometimes the couple may not think of. All the more joy you will have in two and you will contribute much more to the overall success of the team.
We have once again shown the wonderful openness of this game system. In neither of the three stories, players do not try to run escape. Instead, the game always tells a story, that makes sense, but at the same time the participants themselves feel like real actors in the whole adventure.
Unlock 5! Heroic Adventures is another onset of originality, that will keep you entertained for four hours, which you can spend with this box. Every story is so interesting and unique, that the experience really gets stuck in your memory. And this is the best sign of quality. Unlock 5! Heroic Adventures deserves great praise for maintaining the bar.
Designer
Mathieu Casnin, Thomas Cauët, Cyril Demaegd, Vincent Goyat, Dave Neale
Artist
Laurent Bazart, Arnaud Demaegd, Mahulda Jelly
Publisher
Space Cowboys, Asmodee, Asmodee China, Asterion Press, Galápagos Jogos
Year Published
2018
# of Players
1 - 6
User Suggested # of Players
Best with 4 players
Recommended with 1, 2, 3, 4 players
(28 voters)
Playing Time
60
Mfg Suggested Ages
10 and up
User Suggested Ages
10 and up
(10 voters)
Language Dependence
Extensive use of text - massive conversion needed to be playable
(6 voters)
Category
Card Game, Exploration, Puzzle, Real-time
Mechanic
Cooperative Game, Storytelling
Family
Books: Alice in Wonderland, Books: Sherlock Holmes, Category: Escape Room Games, Components: Digital Hybrid – App/Website Required, Players: Games with Solitaire Rules, Series: Unlock! (Space Cowboys)
Primary Name
Unlock!: Heroic Adventures
Alternate Names
Unlock!: Aventuras Heroicas, Unlock!: Heldhaftige Avonturen, 大搜查! 英勇冒險
Infos courtesy of boardgamegeek.com. More Infos.
Review: Unlock! 5 – Heroic Adventures – escapes for adventurers
Final word
Unlock 5! Heroic Adventures looks a little like a safe bet in the series. You may even get that idea confirmed after the first scenario, which is funny, interesting, but quite simple. But originality will win you over and the other two stories will not let you down. In addition, difficulty starts to rise and time will breathe on your back all the time. It's always a close fight between victory and defeat. Unlock 5! Heroic Adventures is a new set of three stories in which you can enjoy a good portion of adventure.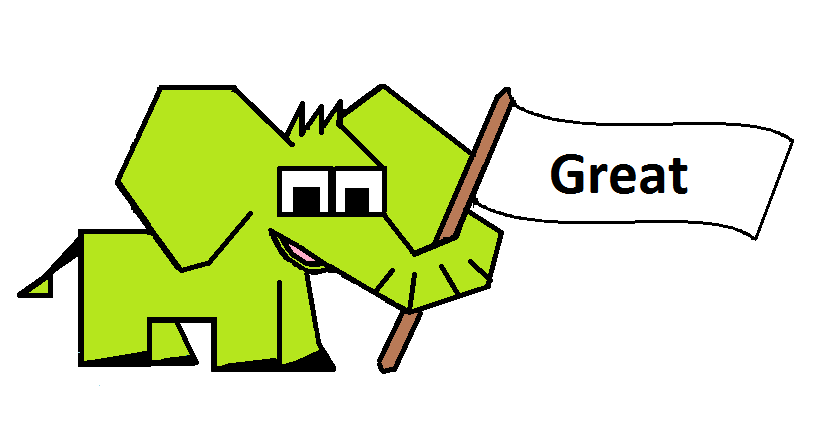 Pros
great three stories
new ideas
various difficulty levels
interesting graphic styles
Cons
in multiplayer, not everyone gets into the game