They closed us under water. They locked us up on a lonely island. They imprisoned us in the pyramid. And we've always run away. Inappropriate psychopaths, our hijackers, do not count with our inventiveness. Things, that you can use to escape, are everywhere. You only need to thing right. Escaping is a question of sufficient intelligence, speed and ability to maintain calmness. We are champions in this! We are The Escapers!
What's waiting for us?
We did not escape, when someone presented us with sequel to Unlock! Instead, we stood up to the cahllenge. How did it maintained fluctuating quality of the first box. Its new games for end of 2017?
Blue box comes with three stories again. We see their title images on the lid with a parrot and a submarine. The release of the new box was done by Space Cowboys and Esdevium Games is the distribution channel for Europe. Although box bears name of Cyril Demaegd, he is designer of the core. Stories and riddles themselves were created by Fabrice Mazza (House on the Hill), Arnaud Ladagnous (Nautilus Traps) and Billy Stevenson & Sébastien Pauchon (Tonipal's Treasure).
Trio of stories comes also with a tutorial to get even beginners started. This is practically the same as last, so it's good for refreshing principles, but also for initiating new players. So, it is not important, which box you get first and you can choose mainly according to which stories are thematically closer to you.
So how does these new adventures work in Unlock 2? First, you need to download the app on Android or iOS, which will be used to play atmospheric music, measure time, rate success, but also become an important part of gameplay. Application does not have excessive space requirements and requires some 60 megabytes in the phone or tablet. It is important to note, that the application is the same for both games, so you do not have to install a new one, if you already played Unlock.
Old (good?) Unlock!
Players are choosing a story in the app, but they must return to reality, before they press the start. This is where a deck of approximately sixty cards, described by numbers and letters, will be placed in the center of the table. You need to keep them in the pile without looking at their contents. Each adventure is wrapped in a separate package, that is introduced by one card with a story. Players read it together and it puts them in the mood. On the back side, there is a picture of the starting room, where they are kept. At the same time, when turning the card around, you have to press the PLAY symbol on your phone and time starts ticking towards zero.
Cards are usually covered in letters and numbers corresponding to the items, but above all go with one card hidden in the package. Players must then find cards, representing items in the room and start solving their tasks. They usually have a goal of finding a four-digit code, that can be entered into companion app. If players were successful, they usually unlock some door and move on. In the event of a bad number, a penalty of two to three minutes is deducted from the total limit.
Main Unlock! Specifics are three: first is obsession with hidden numbers. On the cards, you need to constantly look for numbers, that are not quite obvious at first sight, but they hide objects absolutely crucial for solving riddles. This should probably match proper search of the room in a real escape game.
Second specialty is combination of blue and red cards. Their sum and eventual application of the modifier will bring players to another value – and, as you may suspect, its another card again. This one really feels like you are combining items together. But the third and main specific are machines. Each has its own specific function and solution is not numeric – instead, you have to enter the machine number in your phone and set it up correctly. The different types of cards are clearly differentiated and the players continue the story until they reach the end. If they have spent their precious time in the meantime, they have not achieved an official victory, but no one can prevent them from completing the escape even after time has run out. In the case of success and compliance with the time limit, team will still be evaluated in the form of several stars.
So what's new here?
But we're still only repeating, what we know from the first box. Now we finally get to the impressions and differences of stories for 2017. There are not only new cards and puzzles, but also new ideas and we will try to compare them with the older trio.
The House on the Hill is the first and at the same time the easiest of new adventures. Thanks to its insignificant story, usual theme and classic gameplay, it is the least memorable of the card decks. At the same time, however, this is also the only story, we managed to complete with two players within the set time limit. Some puzzles are quite hard and we will remember tarot cards puzzle for a long time – without hint, there would be no victory for us.
Second story is called The Nautilus Traps and its course is great. The whole escape is built around a great mechanism, that will not let you breathe out and brings even more strain, than we are used to. We will not tell you, what it is for you to explore it on your own. Unfortunately some of the puzzles in this story are specific and it is not easy to follow the ideas, that author had, when creating them and path set for solvers. At the same time, conclusion did not avoid a certain level of overcombination. Some solutions are unnecessarily complicated and non-intuitive, making the overall impression quite precipitous. Still, we have enjoyed the adventure of the Nautilus, especially the atmosphere, and we will remember it for a long time despite the unsuccessful ending.
Tonipal's Treasure is the most amazing and most likely even the best story of all six Unlock decks. It has a true story, a narrative line and awesome finale. All of this is accompanied by a very significant use of the accompanying digital application. It does not have to suit everyone, but the story paradoxically gets closer to the real adventure, because it does not just involve combining cards and numbers.
Without avoiding spoilers, it is not possible to tell more about the individual escapes from captivity. None of the three stories is cheating with any unplanned illogicality. Unfortunately, however, we have also once used cards in conflict with the rules. This puzzle has stopped us for some time and were not able to solve it without using the app.
Second Unlock! definitely has to be recommended for teams of three players, which is the ideal number. In two quests, ideas simply do not come as quickly as with more eyes. Conversely, in four, all participants will no longer get to see all the puzzles, because they are solved by someone else, when they deal with another task. Time of the story itself does not really matter, because you will be totally absorbed in the puzzles all the time. That's why we recommend a quiet environment, where nothing will disturb you. Every break significantly interferes with the overall atmosphere and experience.
Even in Unlock! 2 Mystery Adventures there is, of course, the classic question of price versus performance. For the price, you'll get three stories that we recommend splitting into three different gaming sessions. That's how you enjoy them the most, and every adventure will stand on its own in your memories. Since you do not destroy any components, you can send the box to another players after making it through the box, which makes Unlock! series a very good purchase.
Designer
Arnaud Ladagnous, Fabrice Mazza, Sébastien Pauchon, Billy Stevenson
Artist
Florian de Gesincourt, Pierre Santamaria, Sergo
Publisher
Space Cowboys, Asmodee, Asmodee China, Gém Klub Kft., Hobby Japan, Korea Boardgames Co., Ltd.
Year Published
2017
# of Players
1 - 6
User Suggested # of Players
Best with 5 players
Recommended with 1, 2, 3, 4 players
(44 voters)
Playing Time
75
Mfg Suggested Ages
10 and up
User Suggested Ages
12 and up
(10 voters)
Language Dependence
Unplayable in another language
(7 voters)
Category
Card Game, Exploration, Puzzle, Real-time
Mechanic
Cooperative Game, Storytelling
Family
Category: Escape Room Games, Components: Digital Hybrid – App/Website Required, Series: Unlock! (Space Cowboys)
Primary Name
Unlock!: Mystery Adventures
Alternate Names
Unlock 2: Rejtélyes kalandok, Unlock! Mysterieuze Avonturen, Unlock! Mysterieze Avonturen, アンロック! ミステリーアドベンチャー, 大搜查! 神秘冒險, 언락 2
Infos courtesy of boardgamegeek.com. More Infos.
Review: Unlock! 2 Mystery Adventures – one surprise after another
Final word
Despite the large number of negative points in pluses and minuses, the second box of Unlock! with the title of Mystery Adventures is being a very good addition to the family of escape games. Quality of the stories is unbalanced, but each of them will eventually offer you solid entertainment and some even are excellent and unforgettable stories. Game uses a complementary digital app and smart tasks, but from time to time, you come across a truly overcombined solution. The overall impression of Mystery Adventures spoils perhaps just one totally incomprehensible violation of the rules of the game. Unlock! 2, however, made us really happy, when we were playing.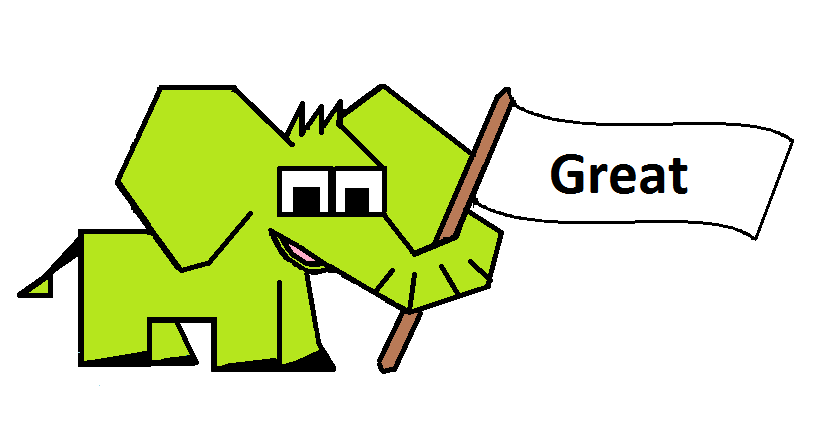 Pros
awesome Tonipal's Treasure adventure
great new ideas
more usage of the application
excellent atmosphere
smart combination of items (cards)
reusability (do not mix with re-playability!)
Cons
someone may mind the significant use of the app on the phone
unbalanced quality
overcombined tasks (in order to increase difficulty)
one violation of the game's own rules
searching for hidden numbers is not for everyone
you will play every story only once