Since the beginning of time, dragon and phoenix are guarding intricate paths of life. These ripple and create curves in unimaginable ways and it is not hard to stumble off. And it is then good, that this fiery pair monitors all the paths, that lead to wisdom. To be successful, they must keep forces of choice and destiny in balance. All this and more paths lead to Tsuro – a way of life.
On this philosophy is built also Tsuro board game, which first appeared in 2004. Behind its origins stands Tom McMurchie. We hold in our hands a brand new version for 2015, published by Calliope Games. Illustrations are taken care of by Shane Small.
Box is not big, but its lid shows real Chinese dragon surging and roaring toward us. Inside, everything is obscured by fog of decorative paper. Only under its transparent graphics, players find rulebook and above all a game board. It bears portrait of the phoenix and its image is divided into a total of thirty-six squares.
To fill them, players will need a set of thirty-five tiles. They are crossed by paths, but each tile edge always has two lines leading in (or out, if you prefer) to further continue curls. Each piece, however, is absolutely unique and sides are always connected differently, although ending in the same place. In addition, box also gives a set of stones, that will be used for marking position.
At the beginning of the game, each player chooses a color, takes that stone and places it in front of him. But only for a while – once the board is on the table, each player must choose one starting position, where his stone will begin following the path. Starting position should be really important for the players. Then also get three tiles from a shuffled pile, take them into their hand and look at them. Rest of the cards will create a supply on the side.
On his turn, player chooses one tile and places it on the board. But spaces to fill are limited and must always connect to position of player's stone. This is starting on the edge of the board and players are searching for some of the paths, that will allow their stone to continue their pilgrimage on the board. When new tile is attached, his stone must move forward following his curved trail.
Stone will wait on current end of its trail for the next round. Conversely, a player and a cornerstone is eliminated from the match as soon as his newly connected tile leads his stone out of the board. If he is not eliminated, player draws a new tile and game continues with another player's turn. Players are competing until the moment, when last stone remains standing on the board. Its owner is winner of the game.
Tsuro is a beautiful game, that will keep you on your toes. Players must plan well and work with tiles, that always offer several options. And while in the beginning, participants must only work with what they are holding in their hands, gradually set of already played tiles is growing in importance. Players will soon find themselves on these routes and have to use them in their favor.
This mechanic is really simple, but also absolutely great. That's why we really enjoy this game. A large share on it also has tempo, in which everything revolves. Each turns of adding a new piece to the map is quite fast and end is rapidly approaching.
Players must be careful, otherwise their stone may suddenly find itself out of board. Paths on tiles are really tangled and players should watch closely each line and carefully weigh all their options.
Number of players is crucial for this experience. The more rivals are added to the match, the faster tile supply is depleting and conversely lose control. But even so, the game is outstanding due to its lightness in maximum of eight, because they are not any major delays in the game. Conversely, it is in these numbers, where another element stands out – option to spoil efforts of others and send their stones off the board. This guarantees you with solid satisfaction.
Game itself is nothing difficult and can be played by beginners, families and children. You only need to know one principle and control it. Eight-year seems like a good age to start following lines tactically and avoid elimination, but adults will gladly join competition as well.
Tsuro is a great game for relaxation. Although you have to concentrate on the lines, thinking itself has not much space there. And so you easily play this multiple times in a night or just for pleasure, if you're waiting. Tsuro is not difficult or complicated game, but it certainly deserves its place in the collection of many players.
Designer
Tom McMurchie
Artist
Cathy Brigg, Andrew Hepworth, Shane Small, Imelda Vohwinkel, Franz Vohwinkel
Publisher
Calliope Games, WizKids (I), Abysse Corp., Bergsala Enigma (Enigma), dV Giochi, Flick Game Studio, Kaissa Chess & Games, KOSMOS, Matagot
Year Published
2005
# of Players
2 - 8
User Suggested # of Players
Best with 8+ players
Recommended with 3, 4, 5, 6, 7, 8 players
(267 voters)
Playing Time
20
Mfg Suggested Ages
8 and up
User Suggested Ages
6 and up
(108 voters)
Language Dependence
No necessary in-game text
(73 voters)
Category
Abstract Strategy, Fantasy
Mechanic
Hand Management, Network and Route Building, Player Elimination, Tile Placement
Family
Creatures: Dragons
Primary Name
Tsuro
Infos courtesy of boardgamegeek.com. More Infos.
Review: Tsuro – a journey of enlightenment
Final word
Its not hard to fall in love with elegant beauty of Tsuro. The game is all about connecting lines. Players create these paths and simultaneously follow them with their stones. At the same time, they are trying to stay on board as long as possible and not to get zigzagged out of it. The paths are very tricky and give players many ways to attach them. With all this, Tsuro is a very simple game, that stands out in various numbers of players and provides real fun for all relaxing thinkers.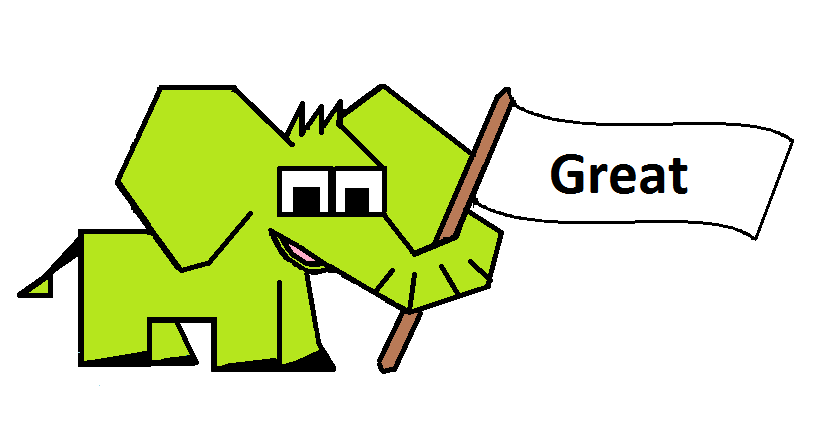 Pros
beautiful processing
simple mechanism
great from two to eight players
for beginners
great replayability
fast match
choice of more tiles in hand
Cons
too easy for someone