Who would think, I would end up in a circus? I remember life in the forest, that seems so long ago now. Swinging on the branches and chatting with snakes. In the night, I was able to screech to keep all the predators away from my tree, whenever something came closer. But the shouting is over. Here, I have to be quiet and listen, otherwise I can not eat. I have to balance on Bear Bear's feet, who is riding on a single-wheel and do not make any mistake. Just so the principal will be happy and let me rest for a moment.
Marco Teubner, designer of Topito, invites us to the world of circus. This game was released in South Korea by Korea Boardgames. Unique Mary Cardouat has taken care of the illustration, which should make this game favorite of our tables. Game attracted us at the Spiel 2017 in Essen, so we decided to test it for our own eyes.
Box is not too large and we can see it striped tent on its lid. There are just the protagonists of the main attraction of the evening, the huge pyramids of humans and animals, under which only one disobedient lies is the base. Inside the box, three round cardboard bases are waiting for players to act as their podiums. These should be placed in the middle of the table ten centimeters apart. Nearby, participants place wooden figures of all the protagonists, who are still waiting in safety on the ground for their chance. Then they shuffle a deck of forty cards and each of the opponents gets four in hand.
In his turn, player has two choices. First and the main one is the chance to take one of the pieces, that no one has ever used and place it on any base or on other already placed stones. However, all protagonists can only stand upside down and not in any other way.
Second action opportunity is to move any stone or group of stones from one position to another. However, player can only use one hand and can not be moved one after another, but only all at the same time. With this move, player is trying to complete one of his assignments, that were dealt to him on cards.
If he can create a posture as prescribed by the card, he must immediately play it and show his success to all opponents. Player can also complete his objectives during opponent turns. That counts as well. Such a card can be played by a player in front of himself, so that others can check his success. After that, player draws new task so he has four in his hand again.
In addition, there are clearly defined penalties, if any stone falls on the table. As a penalty, he must drop one of the cards in his hand and thus worsen his choice for the next run of the game. Duel continues by changing players until one of them gets seventh card of a successful figure. This player wins.
Topito is a game, in which its still mainly about skill, but only to the extent, that you can not make mistakes, when moving stones. Otherwise, it's not about height or interesting sets. Players just have to combine stones well and see options they need to meet their own tasks.
All opponents have their secret tasks, that they are trying to accomplish and thus bring victory closer. There are several types of assigments and they prescribe not only order of protagonists on top of each other, but also specific color base. But most of the time, it's about the neighboring pieces. Cards do not have different values, all are comparable and often depend on what tasks players will get. On the other hand, they always have a choice from a wide offer, because their hand is always full of five cards.
Thanks to the constant handling of stones, game is surprisingly tactical. Even if you do not know the tasks of others and can not count with their actions, it is possible to at least slightly influence them.
All that contributes to great entertainment is game time, which offers an elegant quarter-hour full of fun. You do not expact anything complex in the game, and because of that, its also a great experience for smaller children. They do not need to count or have exaggerated abilities. It is precisely for these smallest five-year old, that it is possible to remove mentioned rule of moving the pyramid of all stones at the same time.
Because players do not know each other tasks, they can not harm their rivals. At least consciously. Besides, they are constantly watching out, how they can use actions of their opponents in their favor. And the game is an unbelievable experience thanks to this.
Graphics are great. Marie Cardouat has done just a few illustrations and still managed to inspire the right atmosphere. However, they also deserve real massive wooden figures on which there are stickers of animals and people. Although the cards do not have the best surface processing, but you will not be able to handle them so much, so it's not that important.
Topito is a game, that brings joy to children's eyes, but it can also surprise adult players. Placing pieces on top of each other does not mean, that skill is a central theme. Players with the help of the figures try to assemble characters in positions to suit their cards. This is a constant drag, which makes the game dynamic. Players perform assignments quickly, so the game is over, before you blink. And all this means, that Topito is a great game!
Designer
Marco Teubner
Artist
Marie Cardouat
Publisher
Korea Boardgames Co., Ltd., Broadway Toys LTD, Gigamic, Giochi Uniti, Granna, Lautapelit.fi, Maldito Games
Year Published
2017
# of Players
2 - 4
User Suggested # of Players
Best with 4+ players
Recommended with 2, 3, 4 players
(11 voters)
Playing Time
15
Mfg Suggested Ages
6 and up
User Suggested Ages
6 and up
(3 voters)
Language Dependence
No necessary in-game text
(2 voters)
Category
Action / Dexterity, Animals, Children's Game
Mechanic
Pattern Building, Stacking and Balancing
Family
Theme: Circus
Primary Name
Topito
Alternate Names
Ale cyrk!, Chapito, Circus Topito, Cirkus Topito, Cirkus Topito, 反斗馬戲團, 뒤죽박죽 서커스
Infos courtesy of boardgamegeek.com. More Infos.
Review: Topito – star of the big tent
Final word
Topito is a game that, besides the slight influence of skill, also requires good observation and tactics. Players can get points even during opponents turn. Their tasks are secret, so the situation on the table changes very quickly. The game is beautifully fast and dynamic and it looks really great. Topito will delight kids and entertain families and every other player. You should not break a stick over it, because it will surely get us up!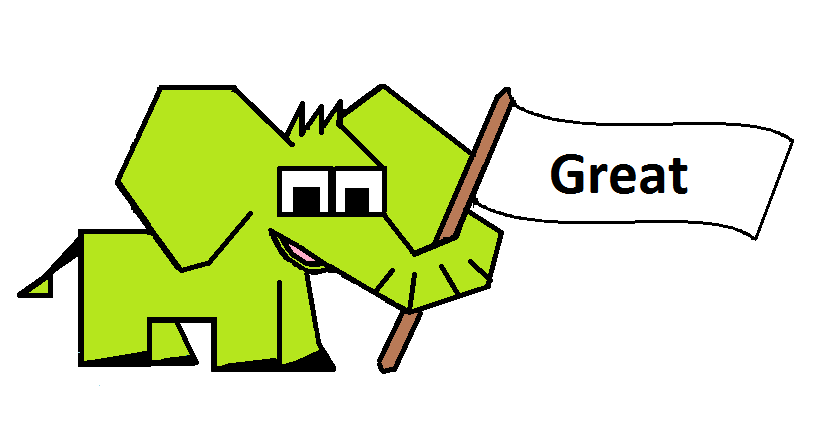 Pros
match speed
wooden processing
skill is not the main thing
secret goals
tactical options
great for kids
involvement in rival turns
Cons
luck of cards still speaks towards the result
changes in opponent rolls can mix up plans