I remember exactly months, when I was a disciple. It was sometimes dangerous and crazy. I even slept with the scissors as my master taught me to improve in the art of trimming. To create unexpected and beautiful shapes. And it is now my only mission, that keeps me going. In my eyes, only garden with such decorations is really complete.
Making beautiful green shrub sculptures will fill our lives in Topiary board game designed by Danny Devine. This is a game that was introduced in 2017 with author's own illustrations. The whole work was released by Fever Games with help of Renegade Studios and Esdevium Games pushes the box into European distribution.
White box fascinates everyone by its beautiful graphics, because it is dominated by one dinosaur from the shrub. And its not only a small brown squirrel, but it comes in white color. Inside, there is one garden divided into fifty rectangles serving for counting points. At the bottom is a group of 32 visitors (eight specimens for each of the four colors), and players will also have to discover and punch out forty tiles with green statues.
Each of the opponents takes a set of figures of his chosen color and puts them in front of himself. Garden pieces create a chess board five by five squares, all facing downward. An exception is in the middle – that one tile is revealed now for everyone to see. From the remaining stocks, individual participants then receive three tiles, that they hide in their hands. The scoreboard may still remain aside, it will be needed later.
In his turn, player always places one visitor in his own color adjacent to any column or row. In this case, figure does not need to just face this line, but it can also look diagonally in any direction. His owner tries to stand him, so he sees the highest value of shrubs possible at the moment of end of the game.
That is why there is also the second phase of the turn, in which the player will have the opportunity to switch one of the tiles on the table for one from his hand. He removes the one he does not want (empty grass or other tree) and puts there another tile instead. By doing this, he plants a tree there and scissors it in the right shape, just like Edward Scissorhands. This means, that the new image will already remain visible to everyone and will be counted at the end of the game, if someone does not change it until then.
Duel continues until the moment, when last figure  is placed. Everyone then gradually enters the role of their (eight, six or five) visitors. Here, not only the line plays important role, but also size of the trees in that line! They must be in ascending order, otherwise the smaller hide behind their higher siblings. Only those really visible from the visitor's position are counted towards the final sum. The individual tiles have each their clear point value. The sum of all unblocked shrubs gives the resulting score (marked using the scoring board) and player, who has the most points is the winner.
Topiary is a wonderful and very simple game. It is precisely about aesthetics, that this novelty builds its success. The game is perfectly accessible and easy to understand because it has no complicated rules. Just build trees (tiles) in a line and that's it!
The lines are always quite clear at first glance, when it comes to rows and columns. Here players at first sight see, what can be gained or lost. But verticals also enter the battle, which is not easy to see and players have to concentrate quite a bit on that. It is always guaranteed, that players have more placements to choose from. And even later, when lots of positions are occupied.
Of course, players can place viewers even against each other in one line, because even in one line the spot profits may (and will) vary. The reason is trees hiding one after another. This is where players have to engage their imagination.
All the time players have their scores under control, though each one part (his turn) only. However, all the other tiles are placed by opponent and not by coincidence. It is this interesting feeling of partial control and helplessness over the actions of others, where the game has won us. Luck depends only on the fact, that tiles are drawn, but it can even affect the course of the game, and somebody can just blame this element. At the end of the rules, however, these players will find a draft, that minimizes involvement of luck.
And not only by smart placement of figures, but also by speed. Matches are really lightning fast and played within fifteen minutes. They are filled with constant thinking, where it will be advantageous to place a tile and figurine in the next round. It is important to have fewer opponents in the game, because then battle is much more tactical. In four, this element is greatly lost.
The score is not counted as a sum. There are also bonuses for the same sculptures in one line, which can give your viewer single bonus point. In addition, the rewards can be earned even for tiles remaining in hand. However, viewers must have at least one statue of the same shape and size in their field of view. This is a very confusing and random element, that can be easily set aside and not used.
Placing tiles at the same time allows you to do a lot of damage in plans of your opponents. So if you are interested, Topiary can turn into a rather dramatic and bloodthirsty game full of attacks on opponents. Fortunately, it's up to the players, whether they want to go brutal and block their opponents or not.
Topiary is such an abstract game dressed in a really nice coat. It can be very entertaining and does not disappoint, if you are expecting a funny filler. You will also be delighted with it beautiful graphic design. Topiary is a joy for all lovers of fast, easy and fun games.
Designer
Danny Devine
Artist
Danny Devine, Jeff Oglesby
Publisher
Fever Games, Aurora, Edgard, Korea Boardgames Co., Ltd., Mandoo Games, Renegade Game Studios
Year Published
2017
# of Players
2 - 4
User Suggested # of Players
Best with 4 players
Recommended with 2, 3, 4 players
(22 voters)
Playing Time
30
Mfg Suggested Ages
10 and up
User Suggested Ages
10 and up
(8 voters)
Language Dependence
No necessary in-game text
(6 voters)
Category
Abstract Strategy, Puzzle, Territory Building
Mechanic
Hand Management, Tile Placement
Family
Components: 5 x 5 Grids, Theme: Gardening
Primary Name
Topiary
Alternate Names
Sprytni ogrodnicy, 토피어리
Infos courtesy of boardgamegeek.com. More Infos.
Review: Topiary – well-cut shrubs
Final word
Topiary is a beautifully looking, small and fast game that will please all lovers of fillers. The game, however, also excels with simple rules and interesting ideas for placing figurines, that offer plenty of options to choose from. But the size of the tree itself is also important for scoring. Topiary is a game that definitely does not spoil any fun, especially in two.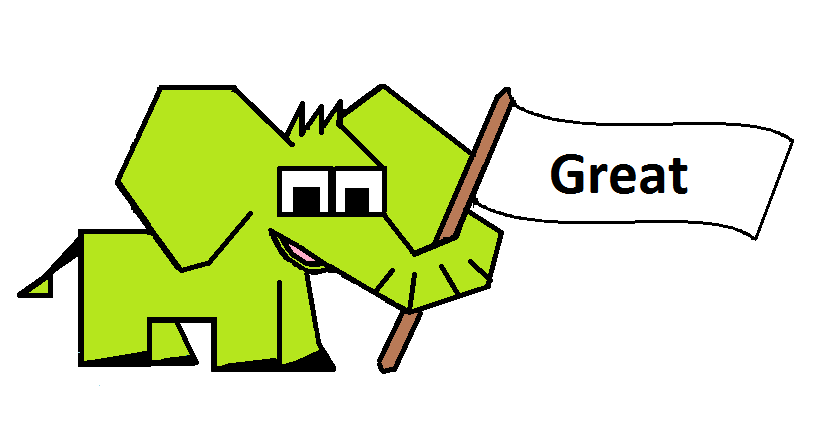 Pros
beautiful processing
a lot of options in positioning figures
fast matches
tactical placement of tiles
chance to knock off your opponent
drafting option
Cons
weaker in higher numbers
coincidence in swapping