When you build a highway in regular location, you do not need to think too much about it. It is clear that the road will go straight, with some minor turns and sometimes there will be an exit for the running cars. But if you are builder in Tokyo, it needs much more than that. These roads must be designed to be able to handle enormous daily flow of cars. Above all, they will lead between huge skyscrapers and will be winding between them like a spider web. This requires great planning and a sense of detail.
And this big responsibility falls on players, who open box named Tokyo Highway. This is the novelty of the Japanese company itten (we have previously reviewed their Tribe or Ponkotsu Factory), which shone at the Spiel 2018 Fair in Essen. Its designers are Naotaka Simamoto and Yoshiaki Tomioka, and Yoshiaki also took care of graphics. The whole creation finally comes to the European market in the distribution of Esdevium Games.
Those interested buyers will get a square gray box in their hands, dominated by the huge name of the game, no unnecessary picture on the lid. All attention is focused on the content of the box, which is mostly wooden. There is a set of four large buildings of different shapes, that will create a basic map of the city. Players place them in any position.
Players will all be interested in almost forty sticks representing roads, that will be split between them, although in the end, they will not usually be all used (based on number of players). However, individual participants will also get cars of one color (up to ten of them) and building columns in addition to the roads themselves. One of them is placed on the table near the player and together with it, he uses one road stick to create his own entry point to the highway and occupies it with his one car.
In his turn, player first chooses the direction he wants to continue building the motorway. All the time, it is purely about a tactical decision, because in the following stages, players will try to cross the roads of others. When player finally has a rough idea of where his traffic is going (usually done during opponents turn), he will place a column of his stones. This base pillar for the motorway must be one floor higher or lower, than the one, that the player plans to build from.
This means, that the motorway will always go either uphill or downhill. Once a pillar is built, the player can immediately connect it with the help of the road stick. He then takes one of his sticks and places it on the chosen starting and newly built post.
In every such connection, player is simultaneously trying to place a new car on this road. However, this can only be done, if such a road creates an overpass or underpass with an existing road. This is the only way to place the car and bring player closer to victory.
But players in their inventory can also use the yellow junction post stone, which can they use to connect pillars of any height (not only one level different, as usual) and to split their motorway in two roads. This makes it possible to create an exit on the road as well. Such a return to the ground is immediately awarded another chance to lay a car.
All opponents regularly alternate in the game, expanding each of their highways and trying to outmaneuver others while avoiding standing buildings. The crossing of another highway and placing a car always counts only with first occurence, so the entire construction is still growing not only in width, but also in height. Only the one, who puts his last car first becomes the winner. In the event, that a is out of the building material sooner with some cars still left in his possession, he will lose the whole game.
Tokyo Highway is a totally unique and different game, where the theme blends with the skill of the players. However, it is not just about crafty fingers, but also good planning and tactical skills. All this is splendidly connected in a tight gameplay, making the Tokyo Highway a truly interesting event.
Each new pillar or road has to be planned in advance. Players must be able to maneuver well, because the crossing can only be done over (or below) the opponent's route. As a result, the chaotic web of roads emerges at first glance. However, each motorway remains the property of one of the participants, who has only his own cars on it.
The emphasis on precise fingers is interesting. You can even find a tweezer in the box. And yes, game needs a steady hand. In addition, however, players can also prepare different combos to allow them to lay more cars in one turn. These moments do not occur too often, but they are even more satisfying.
But it goes without saying, that the most interesting match is with more players. More motorways mean more scoring options and therefore a more exciting and dynamic game. In two, there are fewer possibilities, but the game is much more about maneuvering the roads. Positioning here is all the more important, but its not as good as with bigger numbers. The course is really significantly conflicting, players are constantly in contact.
As in any skill game, here too, of course, there is a chance that the player will inadvertently destroy the entire building by pushing the table. If this happens at a later stage of the game, then it is bad news for the player. There has to be a break in the game until the guilty player can rebuild the entire map as it was before the fall. In addition, he must pay as many of his roads as have fallen due to his carelessness.
Not only does Tokyo Highway become something new and interesting for everybody involved, but it also is really fast flowing. Thanks to this, the total length of entertainment is far less than an hour. Even with a higher number of players, you can count up to a maximum of forty minutes.
A great deal of this innovation success is also in processing. The game really looks amazing on the table. The pieces are a little rough, so they do not slip easily. But that does not mean, that placement is simple. It's a really detailed and tedious job suitable for the surgeon. And yet, the players are entertained and make mistakes easily.
Tokyo Highway is a great skill board game, that does everything essential right and maybe even better. It has ranked among our most popular games of this type and it's on the absolute top of skill games in our editorial office right now next to the great JunkArt. Its uniqueness is not only in visual attraction, but also the theme and its translation. Tokyo Highway is a treat for savvy players, who have appetite for a bit of tactics or vice versa for thoughtful and planning players, who want to poke their fingers in something.
Infos courtesy of boardgamegeek.com. More Infos.
Review: Tokyo Highway – crossing everywhere
Final word
Tokyo Highway is a luxurious tactical game, but it is about precision and a skill. This is not only exciting, but also fast and interesting. It can be only disturbed in moments, when one of the players accidentally destroys its course. Otherwise, maneuvering is truly unique and fun. Tokyo Highway is a great game for anyone, who likes the challenge.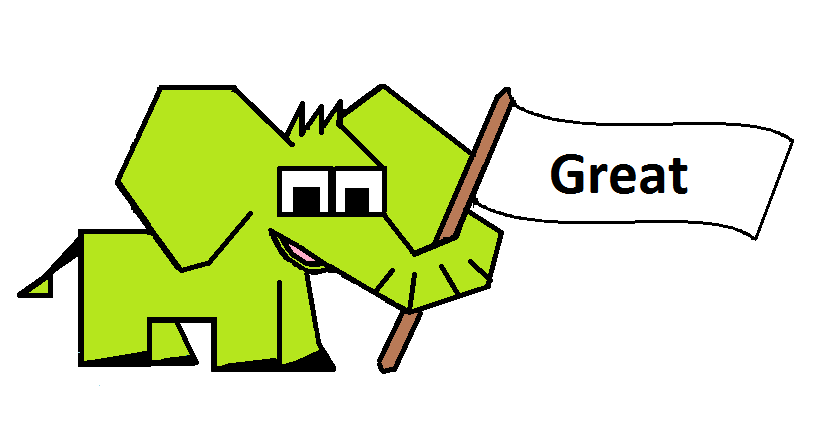 Pros
freedom in every turn
emphasis on detail
very conflicting
processing
match speed
Cons
in two less interesting
player elimination
when destroyed, you have to rebuild the whole game