Way can also be an objective, said master to me, when I started his journey from Kyoto to Edo. I was given task to bring back five leaves of cherry growing on the highest peak of Edo. At first I thought that I will go through comfortable Nakasendō, but the ocean waves eventually tempted me and I found myself at the beginning of Tōkaidō or East Sea Road. A 500 kilometers long road.
I knew, that I will meet more and more pilgrims here, hoping that one of them will keep me company. Pedestrian path across all 53 stations is long. When I reached fifth of them (Tsuchiyama-juku) and I had to leave the prefecture of Shiga, I stopped for the night and eat some fresh fish. I did not know, that this is the last rest for long. The next day began adventure, I never dreamed of. And only then I appreciated the master's words. In fact, it was not about leafs, I was supposed to bring, but about experience through which I had achieved wisdom..
If you also want to achieve peace, then there is a clear choice – a new board game Tokaido, designed by the famous Antoine Bauza (7 Wonders, Ghost Stories, Hanabi). His new work of art was brought to life by the French publishing house Funforge, we have recently reviewed a nice game Phantom Society (review). Similarly, Tokaido is new game for 2013 and its therefore still hot. Also thanks to the beautiful illustrations by Naiad.
Even the box will get you interested with its snow-white appearance. The more stands out beautiful illustrations on the lid, showing what you can meet on Tokaido road. Detailed and colorful, yet mysteriously minimalist graphics, will guide you through this whole game.
All this is true, when you discover a game board inside that box. It spreads its wings into three squares next to each other and introduces you road from Kyoto to Edo in its full glory. All stations are there, one after the other. There is also discreetly indicated coast of Japan, so you really know, where you are, if you make friends with geography.
Each stop offers resting place for one to two pilgrims. Exceptions are three pubs, where you can gather strength even larger numbers. All travellers meet there to chat and rest. The upper part has completely inconspicuous point counter on it. Much more significant are boxes serving as placeholders for different types of cards and place for temple offerings (money).
But the plan is not the only thing author has prepared for us. Each of the five players will get their pawn, a tiny wooden marker for monitoring points and also a token in his color with a specific pattern. There can be found fifty round coins with a square cutout in the middle in the sheet and along with a dozen of major traveler cards.
Most important are the cards with experience waiting for everyone on the road, representing your goals. And there are several species, divided first by corners on the card with pointy and rounded edges. Those sharp ones will create panoramas, you can see, when traveling on the Tokaido and there is sixty of them alltogether. Second group can be divided further to food, souvenirs, encounters and fountains. Then we finally get to complete number of 142 small cards.
On each of the large cardboard cards, you will find not only portrait of a character, but also starting money printed in the upper right corner. This indicates, how deep has the given character into his pocket. On the left, there is one open empty space waiting to be filled. Most important is then line below person's name, that shows his/her special skill.
But now it's time for you to really become some of these heroes. At the beginning, you just randomly draw two portraits. It is then up to you, which one to keep. The decision, of course, plays the biggest role sympathy for the drawing, but also compatibility of skills and financial resources with your strategy.
You can put selected character in front of you and choose color of your components. Among them, in addition to characters and a small wooden tokens (put on zero of the scoring scale), you will also grab one cardboard token. This one belongs into the empty box in the character card, you put it there and become truly one of the pilgrims. In the beginning you take the correct amount of money and determine starting order, in which the pieces line up in the initial area.
On the game board, you unfold decks of cards, each of them carefully shuffled. The exception to this rule are panoramas, which must be sorted by the value of the cards in ascending order. Numerals on them determine their order in the picture, which one can build. But before we get to that, you must start playing, which we can do right now.
A player has only one task during his turn – to move his pawn any number of spaces forward. Players are not alternating, instead always plays that one, who is furthest behind. It may so happen, that somebody will play several times consecutively, making smaller steps, than his rivals.
Field, where the pawn stops moving, provides you always with some options. Usually, this will consist of drawing cards. Players must carefully consider, where it is worthwhile for them to stop, since the cards usually brings points in the end and only, if you have more species in some set. Such is the case not only with the panoramas, which consist of multiple cards of different values, but also souvenirs from the village (the more pieces of one kit such as clothes you have, the more points you get).
Hot springs will bring immediate profit and unexpected encounters with people along the way will surprise you by accidental gain. If you stop in the temple, you can donate some of your coins to the monks and get immediate benefit for it, plus you can expect bonus at the end of the match.
The most important thing for pilgrims and therefore also for the players, is box with inn. Here, players randomly draw cards of meals according to the order in which they arrived and can buy them. First player draws for everybody and can select, which one he wants to keep. All are worth six victory points, but the price varies. Then you continue journey until you arrive in Edo. There are waiting bonus points for the largest sponsor of the temple and also reward for players, who have most cards of some kind. The winner is pilgrim with the highest score total.
Tokaido is very specific game, you can not simply specify and is not easy to evaluate. On the one hand, there is not too much of a classic play, as we imagine it. Players do not have many options to influence their movement and always choose between several fields, mostly lesser evil or contrary position, that suits them better. But just like a walk in the Tōkaidō, also this game is not about winning, but about the experience.
Beautiful graphics and simple principles are combined into a quiet, I would say even meditation experience. A large share on it have calming and not overstuffed illustration, that fulfill its task perhaps to 110 percent.
And yet still Tokaido remains a game somewhere back in there. Opponents can block each other tactically, but the biggest fights and tension will be in the moment, when all pilgrims approach the inn. Each field has an important influence towards victory, but it is vital, that each player holds onto his tactics from start to end.
In addition, each character has a special ability. You have a chance to take advantage of it since the beginning of the game and set off on a point-fest. But you can not surprise them, because your identity is revealed throughout.
Rules bring in their end also a remedy for unfair start. The player who starts has an advantage over the others and is slightly ahead. Basic version does not take it into account, but if you want to play a game, where everyone has an equal chance, then you should adjust the starting players income according to additional advice.
In addition to the aforementioned initial deployment of pawns, you can not find any luck, that could significantly affect your success. Perhaps with the exception of the purple encounters, which, however, can be avoided, if you do not want to stop there. Variety in the pub is the same for everyone, so this certainly can not be taken into account, as well as other decks. Players have destiny in their own hands. And they do not even doubt it.
And once again, we must return to processing. Now, however, we will not talk about pictures in general, but rather about the details, that will delight everybody. All graphics are absolutely clear, starting with choice of colors and someone finally thought about all components here having their own clearly defined place during the game. The only complaint will be sigh over the size of tiny scoring tokens. You become only a little careless and you lose them forever.
Tokaido will not mesmerize everyone. Its appearance is an magnet, that will attract a lot of flies, but only some of them will be really caught into his web. Game is quiet and unassuming, but yet players can affect each other, steal places and cards. Peace is thus not as dominant as it might seem from the calming appearance. Tokaido certainly will not be appreciated by each board games player. But when it succeeds in grabing your heart, you will enjoy walks on the coast for a really long time.
Designer
Antoine Bauza
Artist
Xavier Gueniffey Durin
Publisher
Funforge, Asterion Press, Bergsala Enigma (Enigma), Devir, Galápagos Jogos, Gém Klub Kft., hobbity.eu, Hobby World, Jolly Thinkers, MINDOK, Passport Game Studios, Pegasus Spiele, Pendragon Game Studio, Swan Panasia Co., Ltd., Zhiyanjia
Year Published
2012
# of Players
2 - 5
User Suggested # of Players
Best with 5 players
Recommended with 3, 4, 5 players
(274 voters)
Playing Time
45
Mfg Suggested Ages
8 and up
User Suggested Ages
8 and up
(69 voters)
Language Dependence
No necessary in-game text
(34 voters)
Category
Travel
Mechanic
End Game Bonuses, Set Collection, Time Track, Track Movement, Variable Player Powers, Worker Placement
Expansion
Tokaido: Crossroads, Tokaido: Eriku, Tokaido: Felicia Promo Card, Tokaido: Matsuri, Tokaido: The New Encounters
Family
Country: Japan, Digital Implementations: Board Game Arena, Game: Tokaido, Theme: Food / Cooking, Theme: Painting / Paintings
Primary Name
Tokaido
Alternate Names
Токайдо, 東海道
Infos courtesy of boardgamegeek.com. More Infos.
Review: Tokaido – find your inner peace
Final word
Tokaido is exactly the same as a freshly fallen snow. Intact and beautiful. On first look a simple graphic will draw you to the game, which is fun only from part of its whole. The other side of it is a simple and peaceful relaxation, where you move your pawn just like, when you are on a quest for knowledge. Gaming mechanics are not entirely unique. You move your miniature forward on its way to Edo and based on place, where you stop, you activate some kind of action. But size of your one step depends only on your decision. The only rule applies, that its always turn of player in the back. Some strategists will yammer about lack of control on result and though there is almost no luck involved. You stop at the inn for rest and buy food there. Each gathered card and sacrificed money brings you victory points, which declare a winner. But this is not the main target here. Its all about taking a rest and also means, that Tokaido is not game for everybody. But it will surprise many with its soul and grow on you.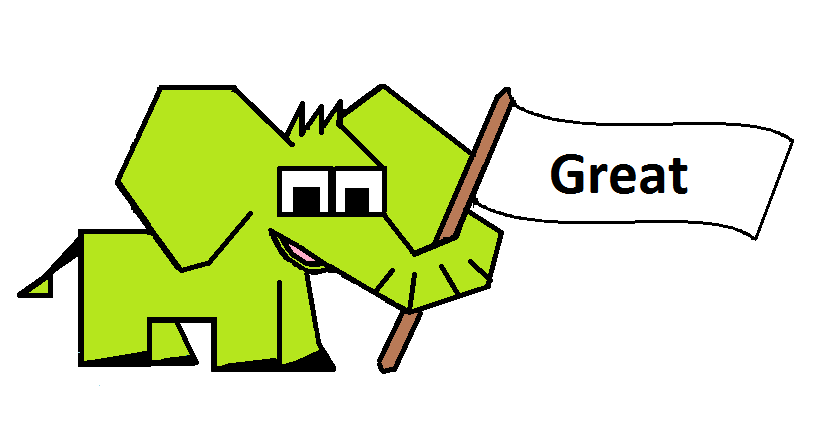 Pros
beautiful minimalistic graphics
amazingly peaceful atmosphere
you gather panorama and experience
being first in inn excludes itself with effort to get cards on the way
whoever is last plays
plenty of options
Cons
is not for everybody
players might feel, they are not in control of the game
scoring token is really tiny