It is time to move to another level of racing. Do not misunderstood us, cars and horses are still fun and rivalry of the victory is still popular, but there are many others, who want to become racers. And if you are a huge monster, that chops trees with every step, it does not look too promising for you. But fortunately, even these titans finally has their own competition!
And titans are really heroes of racing game Titan Race, which was created in workshop of companies NeverWorld and FunForge. Its author is Julian Allain, while beautiful, colorful and detailed illustrations were created by author going by the name Djibo. Game was introduced at the end of 2015.
But main surprise is, that all these giants are hiding inside a small square box, whose side does not exceed twenty centimeters and we get acquainted with all the main characters already on the lid. And inside, we find rules that will teach us to compete, but also a set of three double-sided square boards, each showing different racing course altered for these big giants. Those boards are ruled by graphics, but we can still distinguish points linked together in a hexagonal style on them. Each dot has thus just six neighbors indicated with thin lines.
Each of the contestants has one own board with scales of finished race rounds and also remaining lives. Individual equipmnet also includes one skill card with a text description. Another bonus deck consists of cards and there is also small group of tokens, whether they are used for lap counting or labeling traps. Packaging also includes six action dice with various strange symbols. Player will probably be most pleased by miniatures of titans themselves, that are detailed and very nice for board this game size.
At the beginning of the race, everyone chooses one character and gets its big board (immediately marking lives and round counter with tokens), card with skill and apropriate miniature. What is more, everyone will receive a random bonus card. Players then choose one track (out of six possible), which will they compete on. Also important is the position of the first player, determined by a random manner.
Now starting racer takes as many dice as there are players and rolls them. This will determine outcome not only for active racer, but decides about icon offer also for other players. But he is the first one to have chance to choose one of the dice and without changing value, he will be using it to move his racing miniature on the board. In the first round, he can in addition also select the starting position to enter the map at the bottom.
Immediately after he selects one of the rolled icons, player makes use of its ability. Because each dot has just six connectors, it is possible to move straight forward or sideways on the board. Player does not have full control over this, but he must do it according to selected icion. He can thus move straight forward or obliquely, but it will always be some combination of movements and distance given by the dice. Choice of the route itself remains on the players and there is enough possibilities.
Remaining number of dice is passed to next player in racing order and he must, without rolling them, choose one of the symbols for himself. Like this, dice pass through all player hands, until last in the sequence has only one dice to select. But fortunately, he is not forced to select it. Instead, he may once again takes the whole set, roll it and then choose from all icons. Actions, except the movement itself, allow players to set traps behind them, or attack the position in front of them.
In addition to actions themselves, players at the end of their turn also can activate skill of their titan or use bonus cards. These special cards can also be acquired during the game, if a player's miniature passes over the field with lightning. But he never can break limit of two cards in hand, instantly throwing away any excess cards.
Titans push each other, causing havoc on the board. The track itself is a closed circuit, so if any miniature leaves the board to the left, it appears on the right and vice versa. This applies also to running over the upper edge. Movement continues and figure appears at the bottom, on the corresponding field. After each successfully completed climb through the board, player can mark one finished round on his plan and thus get closer to victory.
Characters may also acquire injuries and if they ever run out of hearts, they must pass one round as no titan may be badly wounded only slowed down. When first of the titans completes his third lap and moves his token to final space of round counter, he becomes immediately a winner and deserves a position on the podium.
Titan Race is simple, but in fact original racing game. Rivalry takes a bit unconventional forms on itself, because players run around with their miniatures in a vicious circle with no corners whatsoever. Subjected only to constraints of their neighboring fields. In addition to the classic movement forward, they may also attack each other.
Here comes into play considerable influence of choice. Number of dice in selection pool is determined by a number of participants, so advantage of starting player will show up in having higher number to choose from. At the same time, race lasts longer and players behind will go viciously after the leader, soon changing order, so this should not be seen as a disadvantage.
The game is obviously based on luck. And now, we are talking not so much about the dice, but rather about dealt bonus cards. Their quality and type (they differ in strength) can often decide about chances on victory. With concept of the game comes surprisingly a lot of conflicts, especially in the form of cards (whether in special titan skills or in bonus cards).
Whole fun is sufficiently variable, because there are six routes (each represented by one small square board) and each of them is quite interesting and provides entertained for a long time. Plans differ in bonus cards positions, but also by blocked spaces, that can not be crossed. This will see players having at least some restrictions in their choices.
It is obvious at first glance, that game will be quick. And it is really so. Around twenty minutes will easily be enough, but you can often achieve finish even in fifteen. Game time is not the problem, but with smaller number of opponents, you will not enjoy so much jostling. Someone is playing racing games for conflicts and direct measurement of speed. And this game is based on it. It is great, because it is possible to push each other or do some harm to opponents. Two are simply nowhere near the optimal number for playing this.
Racing element and a sense of rivalry is still somewhat lacking. Perhaps, it is the absence of any real tracks. Either way, it's just the atmosphere, where Titan Race is losing important points. Game is quite simple and can be played already by eight year old children. They will enjoy it greatly, and merit for this is hidden in very nice processing.
Titan Race goes a little bit against racing genre, turning it on its head and instead of trying to finish first, we have this time a desire to harm others. And this game succeeds in providing fun, mostly because it's nicely simple, very pretty and plays quite good. But you should not try it with two, because then those differences from other racing games are negligible. Titan Race is nice entertainment for both families and children, but we would not recommend it as entertainment for older audiences.
<br><br>
Designer
Julian Allain
Artist
Jean-Baptiste Reynaud
Publisher
Funforge, Rebel Sp. z o.o., SD Games
Year Published
2015
# of Players
2 - 6
User Suggested # of Players
Best with 6 players
Recommended with 3, 4, 5, 6 players
(16 voters)
Playing Time
30
Mfg Suggested Ages
8 and up
User Suggested Ages
8 and up
(3 voters)
Language Dependence
Some necessary text - easily memorized or small crib sheet
(2 voters)
Category
Dice, Fantasy, Racing
Mechanic
Dice Rolling, Grid Movement, Take That, Variable Player Powers
Primary Name
Titan Race
Alternate Names
Wyścig tytanów
Infos courtesy of boardgamegeek.com. More Infos.
Review: Titan Race – size matters
Final word
Titan Race is a racing game, in which you'll again want to stand on top of the podium. But you must do something else to succeed. Several times, you will be rolling the dice as you know it, but you will use it to move up. Very strong special skills come into play and with them also bigger luck dependence. The game is very simple, ends quickly and looks very nice. These are also three main arguments, why you could purchase it, if you will play it with children or in a family circle. Actual gameplay works, but it's probably not quite to 100% of the possible outcome. Titan Race still remains in our eyes a fun racing game, in which you control something new: huge titan monsters.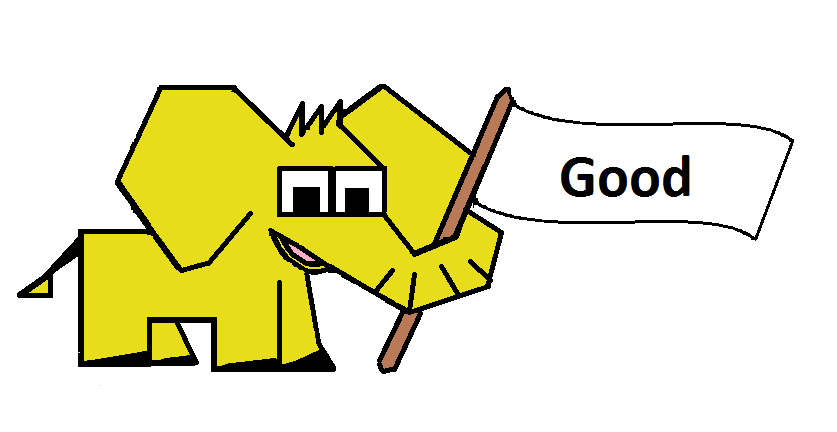 Pros
very nice processing
unconventional way of moving with six options
circular (you walk upstairs, you will find at the bottom)
reasonable variability
speed and simplicity
Cons
lacking atmosphere
not so suitable for older audience
very random (unbalanced bonus cards)