No home can last forever. Unaware of this, races join forces to set up a huge city. This was all shortly after finishing the Tiny Epic Kingdoms war. But although the idea was noble, it could not last long. Outside the gates, demons with one goal appeared – to level the city to the ground and clear all the races from existence!
It remains to us, to defend their homes again in microgame Tiny Epic Defenders published by company Gamelyn Games. As we have already indicated, it belongs to a series of small sized games (Tiny Epic Galaxies). We decided to test it and compare with other games, that belong among the best, what microgame genre can offer. Author of this box is also Scott Almes and illustrations are work of Bill Bricker.
To tiny epic game belongs also tiny epic box. It holds everything you need to attack and defend your cities – especially cards. Twenty-three of them have larger dimensions and represent heroes, enemies and places, where the attack is happening. These cards are really big and dimensions correspond to map of the kingdom from the first game. Heroes have lives and counter of skills, the same goes for enemies and locations.
Fight will also be in an urgent need for smaller cards, namely 31 regular-sized ones. Neither here are missing the attackers, but also few allies and artifacts. The entire list ends with, what everyone will likely to pull out of small box first – wooden figures of heroes and tokens (hearts and campfire).
At the beginning of the game, each player can choose their own hero and takes apropriate big card. With him, they also receive a figure and health token of the same color, which is placed on the highest value on the scale. Center of the table will hold capital card and all heroes are placed there. Around this city, six outlying towns are deployed in a circle. All seven cities will get one threat tokens, which are placed on zero in the capital city and one in all others. Then, decks have to be created: one attack (number is difficulty), one turn deck (allies) and a package of destruction (remaining enemies placed used with image down). Selecting one of the main bosses, who will lead the attack, is the final thing to do.
In individual turns, player will first pass through the mixed turn deck, which allows players to perform actions. Choice is of total six cards, but each round will see only only four of them available. Some put word directly to individual players. They can then use their three action points to defend cities of the kingdom. Other cards are common and players divide given three points among themselves according to their wishes. For any devastated regions, players get an extra joint action point, which remarks greater determination and fear of their heroes.
Heroes are player's intermediaries on the map and they allow them to do actions. First up is the movement. From the main town, only two neighboring cities on the sides can be reached. All edge cities form a ring shape, where heroes can move around. Every move from one city to another costs one action point.
But of course there is much more actions to choose from. The most important is to reduce the threat in one of the outlying towns. At the same time, the threat in the main (central) city is permanent. In addition, players can also use special abilities of locations, as well as one-time artifacts. Over time, an epic enemy (boss) enters the game and along with it a chance to do a real battle. For one action point spent, hero reduces his supply of hearts by one point.
Players can help to defend the kingdom even when their health drops to zero. They will remain an important part of the team. After playing the whole turn deck, its shuffled again and players continue with another turn. If hoard deck is empty, epic boss comes into play. Only by defeating him as final threat can players win as a team. In the event, that capital city gets destroyed, the game ends in defeat.
Tiny Epic Defenders are a successor of Scott Almes visions about small games, which have to provide really big experience similar to big games. And this time, the fans expected cooperative fun while defending the castle. And its what they really get, but with some exceptions.
Players will throughout the game have task of running up and down the kingdom and seek to tackle new threats as destruction of their homeland is increasing. This clearly reminds other jogging classics of the genre – Pandemic  or even more comparable Forbidden Island. On top of that, this new one gets blessed with lightning setup to be really interesting.
The game itself is true to cooperative stereotypes and does not bring any significant ideas to the existing genre. Thanks to this, it simply can not follow in the footsteps of outstanding and unique brothers and sisters from its tiny epic family.
For fans of small sized games, this will still be nice to have addition to complete their collection or take with limited time as it plays fast. For fans of cooperative games find speed important element of their games and thirty minutes are great measurement. There is a solid number of enemy cards, so that you endured at least several games without any repetition. Of course due to the size of the box, you cannot expect a dizzying variability out of it.
What can be ultimately decisive is the fact, that this game is constantly pushing the tokens here and there. Actually, accounting is filling most of your game time, which is definitely not result of good design. Now the constant changes on scales bothers players, who emphasize smooth flow of the game. Experience itself, however, it is not significantly dependent on the number of rivals, because initial settings is adapted to it.
Tiny Epic Defenders is not so epic, but mostly it's actually just another coop, that does it all again. And it's simply not enough to praise it. That's, why we can recommended Tiny Epic Defenders only with reservations.
Designer
Scott Almes
Artist
William Bricker, Darrell Louder, Ian Rosenthaler
Publisher
Gamelyn Games, (Web published), Giochix.it
Year Published
2015
# of Players
1 - 4
User Suggested # of Players
Best with 4 players
Recommended with 1, 2, 3, 4 players
(39 voters)
Playing Time
30
Mfg Suggested Ages
13 and up
User Suggested Ages
8 and up
(8 voters)
Language Dependence
Some necessary text - easily memorized or small crib sheet
(4 voters)
Category
Fantasy, Medieval
Mechanic
Action Points, Area Majority / Influence, Campaign / Battle Card Driven, Cooperative Game, Solo / Solitaire Game, Variable Player Powers
Expansion
Tiny Epic Defenders: Kickstarter Mini-Expansion
Family
Category: Tower Defense, Crowdfunding: Giochistarter, Crowdfunding: Kickstarter, Game: Tiny Epic Defenders, Players: Games with Solitaire Rules, Series: Tiny Epic (Gamelyn Games)
Primary Name
Tiny Epic Defenders
Infos courtesy of boardgamegeek.com. More Infos.
Review: Tiny Epic Defenders – siege in a smaller scale
Final word
Tiny Epic Defenders is a game, that does everything right. But at the same time, it also presents a completely traditional way. There are many similar games already on the market. Additionally, its minimization has also added a series of cubes, that has to be moved along the scale, impeding the experience of fluency. Tiny Epic Defenders game is even so fun, fast, small and suitable especially for those with particular interest in co-op games.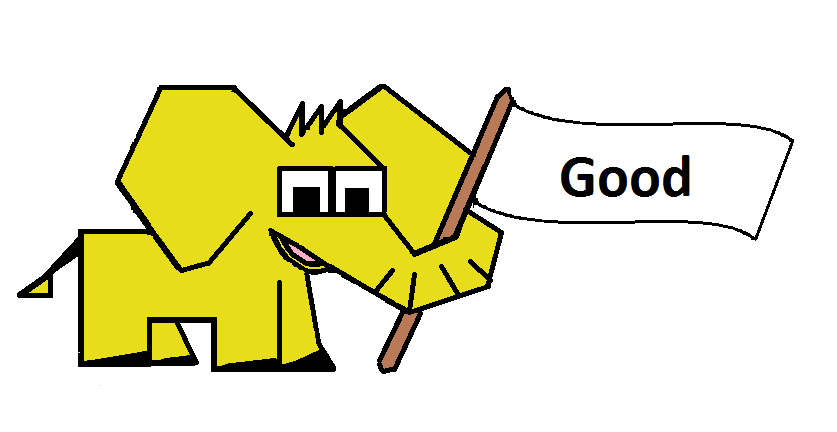 Pros
good cooperative fun
sufficient supply of enemies
quality in all counts
fun little game
playing time you'd expect
Cons
classic disease of cooperative games
nothing new
fiddly