I bought a train ticket and sat down on a bench. It was a surprise to me when, after five minutes, a taxi stopped near the stand, rear door opened and driver called me in. He took my ticket and we were on our way.
Some cities are so tight, that they simply do not fit in. And so is New York. At least in the imagination of designer Alan R. Moon, who prepared a new addition to his Ticket to Ride series, this time called New York and it comes with the typical yellow taxis in the main role. Publisher Days of Wonder remains the same as always with TtR, but Esdevium Games is a European distributor.
Steam is replaced with gasoline, as indicated by the lid of the small box, on which we see the bus and the main, front, yellow cab. Inside, players will find a small board of Big Apple and its parts together with colorful roads. Players will put this plan in the middle and leave it like that. All other components are places in the neighbourhood (two decks of cards – transport and destination) or divided among the players.
Each of the participants must choose his own color and get fifteen beautiful plastic taxis. In the beginning, players also draw two transport cards with transport pictures (their colors correspond to color of roads on the board) and two more destination tickets (cards). They must keep at least one of them. From the rest of the transportation deck, players create a public offer of five vehicles.
In his turn, player can choose from only three options. The basic and most common thing is to get two transport cards, that he can take either from an open offer or from a covered deck. That is how players gather a handful of colorful choices with which they can connect individual places on the map.
To play taxis on a track, a player must discard cards matching the color of the desired route and he must use the same number as there is steps between those two places, he is trying to connect. At the end of the game, all particiapnts can look forward to a point reward based on the length of the route up to a maximum of seven points. The last option is to take another cards – this time its about destinations. Player takes two top cards of the deck and can keep some of them. These cards show two location of New York City, which player has to link (with his taxis) by the end of the game and receive a rich point bonus for it. This is the main way to play Ticket to Ride.
The game continues until the one player's taxi stock has been reduced to two or fewer cars. At that point, the current round must be finished and then all the participants accumulate their victory points. They get them not only for occupied routes, but other rewards will come for the completed destination cards and there are also bonuses for linked city sights. The points can also be lost for every task, that player kept and failed to finish. Whoever has the highest sum after all has that becomes the winner.
Ticket to Ride: New York is a wonderful incarnation of a classic family game, that drops all extra pounds and comes to us in perhaps the smallest possible version (not counting the card version), but still with full gameplay. It offers the same rules, but in a smaller packaging and above all in another theme.
It's just that new topic of taxi's and New York, that helps the game escape shadow of its older brothers. It is all a bit different, which is mainly illustrative. On cards, players will find not only taxis, but also other means of transport, that all the people of Great Apple use to move around the city.
All the great gameplay remains in the right place. Players are collecting cards, but they have to take chances and try to accomplish as many tasks as possible. But right here is Ticket to Ride beautifully double-edged as always, because you have only a limited number of cars and so it is impossible to fulfill an endless number of tasks. So players have to consider very well, what cards to keep and which locations to connect and which not.
Surprisingly, despite the really small map, the battle for traffic dominance can be attended by a whole four players. So it's clear, that it's going to be pretty much crowded on the streets of New York City. Well nothing new for the locals. Players can also block each other very well. Once there is one interconnection between cities, the second one locks in a smaller number of players. And then there is nothing left but to take another, usually more expensive for cars and cards, route.
Of course, here too, the game is random. Taking cards out of the deck is sometimes a risk you have to také, because there are no interesting colors in the public offer. The number of cards in your hand is not limited, so you can prepare combos for a longer time ahead. Just do not forget about opponents trying to do the same. They can steal your routes and you will have no use for your gathered cards.
According to its size, Ticket to Ride: New York is great on the go. Even the game itself is smoother and shorter, because the whole duel will fit in half an hour. And you do not even have to worry about two player game, because on a small map, players will still meet and have to evade each other.
Ticket to Ride: New York brings nothing new in terms of game mechanics. It only reduces the map, but rather adjusts the pitch. Trains are replaced with taxis and there is less of everything. Combined with a small board, the game looks a little more cute and makes a lot of joy especially for those, who have no experience with the classic Ticket to Ride. Trains veterans will also find it great, because it is faster, more contacting and it is certainly an option, that you will get it, even if you already own one of the basic boxes.
Designer
Alan R. Moon
Artist
Cyrille Daujean, Julien Delval
Publisher
Days of Wonder, ADC Blackfire Entertainment, Asterion Press, Edge Entertainment, Galápagos Jogos, Gém Klub Kft., Korea Boardgames Co., Ltd., Rebel Sp. z o.o., Siam Board Games
Year Published
2018
# of Players
2 - 4
User Suggested # of Players
Best with 4+ players
Recommended with 2, 3, 4 players
(68 voters)
Playing Time
15
Mfg Suggested Ages
8 and up
User Suggested Ages
6 and up
(23 voters)
Language Dependence
No necessary in-game text
(9 voters)
Category
Trains
Mechanic
Hand Management, Network and Route Building, Open Drafting, Set Collection
Family
Cities: New York (New York, USA), Components: Map (City Scale), Game: Ticket to Ride (Official)
Primary Name
Ticket to Ride: New York
Alternate Names
Les aventuriers du Rail: New York, Jízdenky, prosím!: New York, Wsiąść do Pociągu: Nowy Jork, Zug um Zug: New York, ¡Aventureros al Tren!: New York, เกมต่อรถตะลุยนิวยอร์ก, 티켓 투 라이드: 뉴욕
Infos courtesy of boardgamegeek.com. More Infos.
Review: Ticket to Ride New York – pocket trains are yellow
Final word
Ticket to Ride: New York is a perfect fit with everything it has. The size of the box corresponds to the ratio of the locomotive and taxi just as it should be. The new box is therefore less knowledgeable, but this ratio does not apply in the case of entertainment. It's exactly the same, just playing time is shorter. You can perceive it as a plus, depending only on a particular taste. Ticket to Ride: New York therefore deserves recommendations for all lovers of simple games.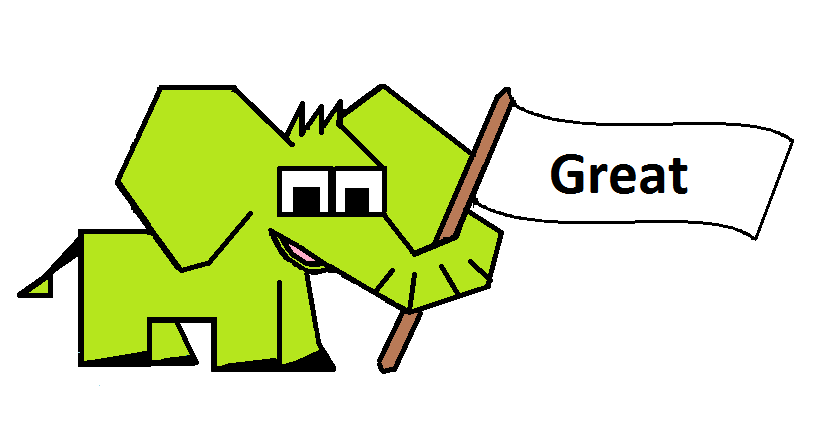 Pros
great new taxi theme
small board
same (great) rules
portable size
shorter game time
Cons
the same (random) rules
shorter game time