London is a huge city, so if you want to get somewhere, then you have to use some kind of public transport. Of course there is a subway, but much better and more romantic are classic red buses and old-looking taxis. Get to King's Cross with us and don't get off before Trafalgar Square!
And this board game fairy tale continues! Ticket to Ride series gets its second addition to its new minor incarnation. This time instead of New York, we take a look into the streets of London. There is no one else behind this, than Alan R. Moon, whose novelty was illustrated by Julien Delval. Entertainment starts in 2019, when the game comes to the market with the Days of Wonder logo and distributed by Esdevium Games.
On a small box, we see everything, that is traditionally British, including the queen, the detective and both traditional transports. Inside, there is quite big game board (given size of the box) waiting for players, offering a lot of well-known London station names. These are gradually connected by color routes. Each stop also has a number on it. A scoring scale curls around the map.
This is where each player places his wooden round pointer as soon as he chooses color. Individual rivals will also receive bus figures based on their color choice. Then it is necessary to shuffle both decks of cards, from which two transport cards with pictures of different means of transport and the same number of destination cards are dealt to the participants. Another five means of transport are revealed from the drawing pile.
Players take turns and can only make one of three options in their turn. The basic one is drawing a card. They can choose not only from the open offer of five means of transport, but can also take blindly two cards from the draw stack instead.
The second option is to do something with the choice of goal cards and draw even more. A player takes two from the deck and has to keep at least one of them, but also both. All of these cards prescribe the two London stations, that have to be connected together. At the same time, the point value is listed on the card, when player fulfills its task.
But the most important thing is to put all the cards in hand to use and finally link some of the stations on the map. To do so, the player must reveal cards of the same suit as the route, he wants to take. In addition, there must be as many cards of that color, as there are fields connecting those two neighbouring stations. Then he simply places his figures on the free fields and seizes the connection for himself. It is only possible to connect two adjacent stops in one turn, and to do that, players can also use jokers, which have a bus illustration on the cards this time.
The game ends, when either player uses most of his buses, specifically when he has two or fewer transports left. At that point, all participants finish the current round and start counting their points. They are accumulated for completed tasks and add them to the rewards for each track. Those according to the length are scored during the game.
However, the final scoring will also be affected by parts of the city, which are marked by colors and numbers at each stop. If a player has been able to connect all stations of the area, he will earn points in the circle for it. In the end, however, the player must also be punished for overconfidence. So if someone has an unfinished quest card in his hand, he must deduct its value from his score. In the end, the owner of the largest sum wins.
Ticket to Ride: London is a great little variation on the classic formula. This is not the first time. Previous box with New York has shown us with the help of yellow taxis, that it really works even with this reduced size. On the contrary, we just praised the smaller plan and the associated greater feeling of claustrophobia. The players are in constant contact, because there are not many routes and stations.
On the other hand, there are more ways to make parallel multicolored connections. You have used them in big classic Ticket to Ride only in the case of a higher number of players. Here, several tracks of rails next to each other are much more common.
Of course, thanks to the smaller board and the lower number of pieces, the games are faster and last some thirty minutes. We have already written about the influence of the number of players. The whole gameplay works the same way. But besides performing tasks and building tracks, there is a new element in town – city districts. They are beautifully color-coded and bring a new tactical element in choosing, which direction your tracks should go. Of course, they are still of the utmost importance for the task cards, that the player keeps secretly in his hand.
Game is traditionally beautifully processed. It is obvious, that the author paid great attention to all components. On the other hand, it is obvious, because from the gaming point of view, it was already considerably done in advance. But again, the figures of the buses will delight you, as they are simply a delight for any British capital lover.
Ticket to Ride: London is another safe bet of the good formula, but fortunately it's not just about creating a new box over the copier. We get a new map, different figures, but above all a small rule with extra districts, that change the course a bit. Ticket to Ride: London is as great entertainment as it usually is in this series.
Designer
Alan R. Moon
Artist
Cyrille Daujean, Julien Delval
Publisher
Days of Wonder, ADC Blackfire Entertainment, Galápagos Jogos
Year Published
2019
# of Players
2 - 4
User Suggested # of Players
Best with 4 players
Recommended with 2, 3, 4 players
(45 voters)
Playing Time
15
Mfg Suggested Ages
8 and up
User Suggested Ages
6 and up
(20 voters)
Language Dependence
No necessary in-game text
(5 voters)
Category
Trains
Mechanic
Hand Management, Network and Route Building, Open Drafting, Set Collection
Family
Cities: London (England, UK), Components: Map (City Scale), Country: England, Country: United Kingdom, Game: Ticket to Ride (Official)
Primary Name
Ticket to Ride: London
Alternate Names
Les Aventuriers du Rail: Londres, Jízdenky, prosím!: Londýn, Ticket to Ride: Londra, Ticket to Ride: Londres, Wsiąść do Pociągu: Londyn, Zug um Zug: London, チケット・トゥ・ライド: ロンドン
Infos courtesy of boardgamegeek.com. More Infos.
Review: Ticket to Ride London – aboard the red buses
Final word
Ticket to Ride: London is a game, whose purchase is not easy to justify for someone, who already has a previous small box with New York cabs. Maybe just the processing, the theme and a slight change in the rules could be worth it, but that is not enough. On the other hand, if you don't have New York and want a more dynamic and faster Ticket to Ride, then it's only in between, whether you prefer yellow cabs or red doubledeckers. Otherwise everything is on Ticket to Ride: London exactly, where it should be.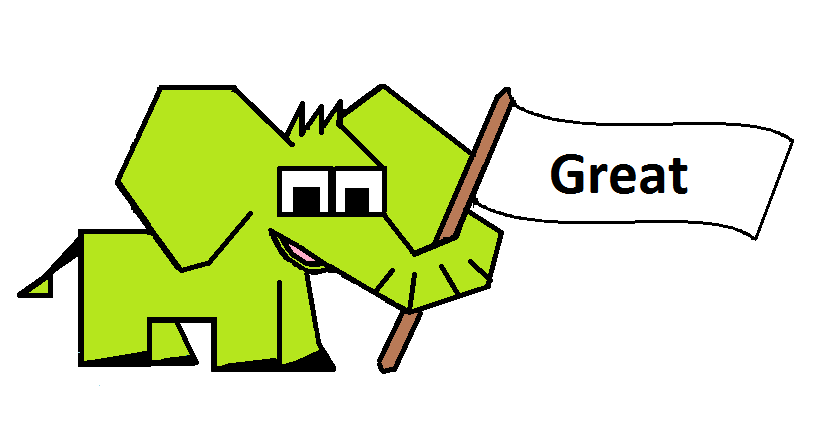 Pros
London
processing
new rule with districts
fast game time
guaranteed fun
Cons
very similar to previous games