Some trains carry a load that is not interesting at all. Locomotives carry tons of coal, wood, or chemicals, but they are not happy about it at all. There is no laughter in the wind and the only one who smoothes the smoke from the chimney is the driver. But once in a while, they drive the tracks in the right direction and can transport people. And that's exactly the moment, they're waiting for. There's a happy smile, that can be seen in that moment between its little lights.
We have learned a lot in the past weeks from the mysterious life of locomotives. This information is slowly given to us by Alan R. Moon, who created the Ticket to Ride series of games. Well, the latest one that we got on our table is dedicated to Germany. In addition to the designer, we can also thank the Days of Wonder publishers and Esdevium Games for distributing the game.
Box will not surprise you. It has classical square dimensions, on its lid is again a locomotive and several smiling German people. Also inside everything looks as always. Content is dominated by a portrait-oriented map of Germany, that shows all bigger German cities. At the same time, it also refers to foreign neighbors – France, Switzerland, Austria, Netherlands and Denmark. Unfortunately, the border with the Czech Republic was somehow forgotten. It's because story of this game is set in the most romantic early twentieth century, when our country did not exist. On the other side of this map, we will look for anything in vain. It's all black and even flashlight will not help.
If they want to play this game, players have to place map in the middle of the table. Then reveal bags with wagons of four colors from the box. Each participant will receive a set belonging to one color, spread them out in front of himself and place a wooden stone on zero number on the scoring scale. In accordance with good practice, they also need to shuffle train cards and deal four random ones to each player (another five cards will create common offer next to the board and the rest will serve for drawing during the game).
Four ticket cards are also meant for the player. But they are newly divided into short distance and long distance tickets. The player himself can choose, what proportion of cards he draws from those two piles. He must keep at least two or more of them and the surplus may be discarded. But then the attention of the players moves to the canvas bag, which will surprise with its presence. Even more surprising are sixty wooden figures with hats. These passengers, which are the absolute novelty, belong into the bag. During setup, players are drawing pieces one by one and placing them in individual cities (numbers of passengers for every city is printed in the rules).
In the game, players alternate on the turn, in which they can always choose one of three possible actions. The best way to succeed is, of course, to regularly draw wagon cards not only from the open offer, but also blindly from the deck (player's choice). Instead, he can also add new task cards to his hand – he draws four, but he is obliged to keep at least one.
By collecting colored cards, players try to prepare a set, that they can use to build route between two cities. For this purpose, locomotives serve as jokers. Player just needs to play (discard) a group of cards of the same color – as many as is the length of the desired route. This makes it possible for him to immediately occupy track with his wagons. Depending on the length of the route, he instantly obtains a certain number of points, whose earnings are marked on the scale.
We all know this well from the classic Ticket to Ride. But in addition, a player can connect a couple of cities to take one passenger from the cities on both sides of the just completed route. The color of the figurine can be chosen by himself. Why would he do that? This is because he gets points for it. Once one of the participants has run out of his trains, the match is over. Points earned from length of routes are now enriched by value of all completed goal cards. And only the first and second in ownership of passengers of each color will receive a reward of ten or twenty points. The winner is the player, whose final sum is the highest.
Ticket to Ride: Germany delivers seemingly just one new map. Fortunately, this is not true, because new expansion comes with new passenger mechanism. And it offers a new way to collect victory points. Well, and finally it makes sense to connect cities with different routes and not just the shortest one.
Player must always look out for all options and decide, which passengers he wants to take on his train and transfer. Colors play a very important role here, because player must have more pieces than the opponent. Only then, it is possible to celebrate some bonus profit. With this, for the first time in this game series, real competition occurs during the game. Figurine ownership is public and if more players are collecting one color, they will be really uncompromising about the remaining passengers.
Game also provides an interesting way of joining Germany with other countries. Trains go there, but they do not serve as a connection point between two routes leading to it. These countries are in the corners of the map, so it is not so much a problem for the player, that he can not lead his connection further into the interior of Germany. A foreign country is simply only final destination.
And, of course, dividing ticket deck into two is also worth mentioning. This means that the player determines whether he is interested in building a shorter track (for example, closer to end of the game) or some longer connection. This is all very important from the point of view of tactics, because in the end, the points are subtracted for not finished cards.
Base gameplay does not change with these new rules. That is all positive and negative. Players can continue to complain about the randomness of drawing trains, but for everyone who does not mind it, reward is beautiful and smooth. The game again offers great fun for all lovers of simpler games.
There is no effect of new additions on game time. Collecting figures requires only a few extra seconds more. Perhaps only if the player decides for too long, what color he should take. Passengers are randomly assigned to the cities at the beginning of the game, which makes setup a little longer. Their numbers also vary and some cities are really appealing as a destination for all.
New contents at the same time mean that the game looks better. Pawns are randomly set up from the beginning. So the map is much more vibrant. This full impression is full of classic graphics and the same trains we are accustomed to.
Ticket to Ride: Germany offers a new fun mechanic. Collecting figurines is fun and there is also a new map. Together, those who already have the box of trains and like it, will be delighted again. It does not offer a different experience, but it is fun and different enough. Ticket to Ride: Germany therefore definitely deserves our recommendation as a family game.
Designer
Alan R. Moon
Artist
Cyrille Daujean, Julien Delval
Publisher
Days of Wonder, Rebel Sp. z o.o.
Year Published
2017
# of Players
2 - 5
User Suggested # of Players
Best with 5 players
Recommended with 2, 3, 4, 5 players
(13 voters)
Playing Time
60
Mfg Suggested Ages
8 and up
User Suggested Ages
6 and up
(2 voters)
Language Dependence
No necessary in-game text
(5 voters)
Category
Trains, Transportation
Mechanic
Hand Management, Network and Route Building, Open Drafting, Set Collection
Expansion
Ticket to Ride Map Collection: Volume 2 – India & Switzerland, Ticket to Ride Map Collection: Volume 4 – Nederland, Ticket to Ride Map Collection: Volume 5 – United Kingdom & Pennsylvania, Ticket to Ride: Stay at Home, Ticket to Ride: Switzerland
Family
Components: Map (Continental / National scale), Country: Germany, Game: Ticket to Ride (Official)
Primary Name
Ticket to Ride: Germany
Alternate Names
Les aventuriers du Rail: Allemagne, Ticket to Ride: Germania, Wsiąść do Pociągu: Niemcy
Infos courtesy of boardgamegeek.com. More Infos.
Review: Ticket to Ride Germany – trains are for the people
Final word
Ticket to Ride: Germany is full not only of trains, but also of their inhabitants - the passengers. Game offers a new way of scoring, which is entertaining and, above all, represents a new, important tactical choice. But the game goes further than rely on chance, because the participants themselves determine the length (and hence the difficulty) of tasks by choosing them out of two piles. Just a pity that there is only one map in the box, because this is always some added value. Even so, Ticket to Ride: Germany is a fairly different game and still fun.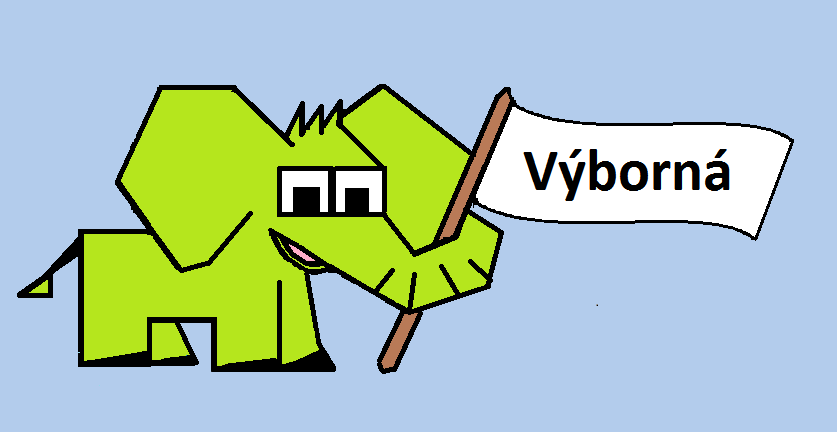 Pros
game looks a bit better
connection with foreign countries
new scoring option
passengers bring more conflicts
two connection decks
Cons
only one new map
there is no reason for opponents to change their minds