France is a romantic country through and through. But if you would transfer this noble European machines with a helicopter across the Atlantic, they would soon have bullet holes in them and Indian arrows would be pierced in the windows!
These two distant worlds are simply not compatible and yet they lie on the opposite sides of the new Ticket to Ride expansion board. It has been given title France, but in the bottom right corner, you can see the locomotive in unmistakable American landscape as well. This is an expansion with a sequential number of six and still, father of the whole series – designer Alan R. Moon – worked on its creation again. New box was published in the year 2017 and is decorated with illustrations by Julien Delval.
On the lid of course we have to be welcomed by typical inhabitants of France from times of the industrial revolution. There is a large double-sided map inside. This is basis of every train game. But while the map of the dry continental continent looks traditional, cities in France are linked only by gray railways. They will be replaced by a number of colorful thin plates in the bottom of the box, which you can already use. There are also two decks of cards – tasks and wagons and then a complete set for the white player (train figures, point token). There are also colorful houses – three for each player color.
In the game, players will connect the cities according to their assigned goals. They get them secretly on cards at the beginning and then they lay their wagons on their tracks, connecting the cities. By doing so, everybody tries to create connections and routes to bring their passengers and goods in conformity with secret tasks. Points can be earned for the position of trains and then at the end of the match for accomplished goals. However, if one of the tasks is a failure, points are deducted in full at the end of the game.
On each side of the board, players use only a part of new components. Let's start with France. As part of its setup, players will also prepare track bars alongside the plan. They come in different colors and lengths and according to them should be also divided. There are seven random wagon cards in every participant's hand and, of course, some tasks to start with.
There is no change, but one action player can do in his turn. And so classical drawing of the wagon cards is enriched with a second phase, in which new rail tile can be placed on the unfinished (gray) track. This must correspond in length. Player can choose any color, that is still available in the menu and put this tile on the board.
This way the track is completed and it is possible to send trains on it during future turns. There are also several tracks on the map, that are already built. These can be immediately taken by players during their turn.
Ability to change the color layout of the tracks means, that the game is greatly variable. The map will never be the same. Moreover, these tiles have opened up new tactical possibilities. Players can customize tracks and tune them with color options of cards in hand. This makes the game significantly less dependent on chance and it's probably the first Ticket to Ride, where you'll feel, that bad cards in your hand do not necessarily mean defeat.
And then there is the Wild West side. There are less changes there. The first and obvious one is ability to have fun even in six players. This means a larger map. It's visible on that board, that its huge and approaching the size of Ticket to Ride: Rails & Sails. In preparation, each of the players gets three city figurines in their color. One of them will be immediately used to mark their starting city. This is the only location, where player can begin building his track. At that point, however, they already know their task cards.
But even the construction of the following tracks is limited. Players can not build whereever they like, no jumping across board is allowed. This time they have to connect their tracks from beginning to end! This makes the game much more tactical, but it also depends more on what cards you have in hand. Route colors are fixed here because the starting position is very important.
At any time after making next link, player can place his city piece in one of the linked cities. But he has to pay for two cards of one color to do so, so cities are not easy to occupy either. He gets city hall of that town under his control and any tracks, that lead there will bring points to him instead of anybody else. This is tool to block players from building through this place, they will try to go around. It's certainly not a good idea to build a route to cities owned by enemy. But fortunately map is bigger, making more space for maneuvering. Even so, it is a very tricky mechanic, that brings a lot of conflict in the match. This could be also one downfall for players, who do not like this type of competition.
Match is then quite different. Players do not have the peace of mind to build railways they are used to. There is much less space and tasks are much more difficult to accomplish without providing points to your opponents on silver platter. Here, the pros and cons of each such step must be carefully considered. Positioning is a new element, that we did not have in Ticket to Ride until now.
In the Wild West side, players could meed Alvin the alien. And if they choose to add him to their match, he can not start game anywhere else than Roswell. Players can capture him, if they connect that city first. This will give them an instant reward of ten points, but that slimy alien will slip through their fingers and appear in another city. There, he will wait again for another hunter, who will try to catch him again.
Both large maps are very interesting and their experiences are totally different. This are, according to our opinion, the most striking changes in the popular concept of Ticket to Ride. Ideas are original, but at the same time you do not have to worry, that the original idea of the game is somewhere tucked in the corner. It's still Ticket to Ride as we like it. It only moves towards a slightly more demanding audience, and therefore you should make sure, that you have some scars under your belt from Ticket to Ride world, when you open this one.
Designer
Alan R. Moon
Artist
Cyrille Daujean, Julien Delval
Publisher
Days of Wonder, Rebel Sp. z o.o.
Year Published
2017
# of Players
2 - 6
User Suggested # of Players
Best with 6 players
Recommended with 3, 4, 6 players
(16 voters)
Playing Time
90
Mfg Suggested Ages
8 and up
User Suggested Ages
10 and up
(4 voters)
Language Dependence
Some necessary text - easily memorized or small crib sheet
(1 voters)
Category
American West, Expansion for Base-game, Trains
Mechanic
Chaining, Connections, Hand Management, Network and Route Building, Open Drafting, Set Collection
Expansion
Ticket to Ride, Ticket to Ride: Europe
Family
Components: Map (Continental / National scale), Country: France, Game: Ticket to Ride (Official)
Primary Name
Ticket to Ride Map Collection: Volume 6 – France & Old West
Alternate Names
¡Aventureros al Tren! Francia, Les Aventuriers du Rail: France, Wsiąść do Pociągu: Kolekcja Map 6 – Francja i Dziki Zachód, Zug um Zug: Erweiterung 6 – Frankreich, Zug um Zug: Frankreich
Infos courtesy of boardgamegeek.com. More Infos.
Review: Ticket to Ride France – romantic trains in the wild wild west
Final word
Ticket to Ride: France
is an excellent expansion, that moves original game play a little elsewhere. Above all, blocking side changes the experience a little bit, becoming more conflicting and players have less freedom to build. At the same time, six opponents can participate in it, because the map is bigger. A second map is also excellent, in which players themselves determine color of the tracks and thus they can better prepare ground for playing cards. This reduces the impact of luck. Overall, Ticket to Ride: France is probably the most exciting and original addition to this game yet.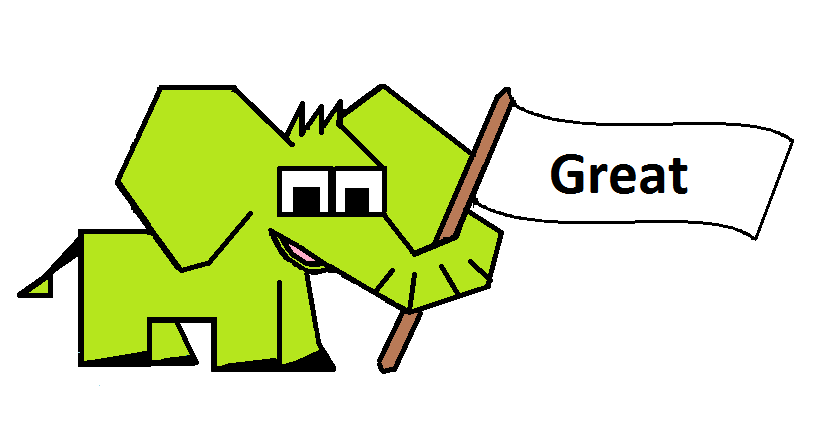 Pros
large maps
Alvin
map for six players
blocking and rivalry
more tactical French map with route coloring
Cons
blocking means more emphasis on luck in cards