Asia is a place, that does not want trains. I was under that impression for many years. But when demand on route through the Himalayas arrived in our mailbox, I was really intrigued. All of our engineers immediately started planning. The path between the highest peaks on planet Earth is a challenge our company can not reject. We will get trains into heights, where they have never been!
Such difficult conditions will need many builders and we are short of those. But we should not worry, even a philosopher or miller can build railroad tracks. That's because everything is happening on the table, just like in the enormously popular Ticket to Ride series and this time specifically in the expansion called Asia. This was first expansion of the game published in 2011 and not only is the spiritual father of the series, Alan R. Moon, created it, but also Francois Valentyne.
Box definitely does not differ in the ground shape, but there is not as much need for space inside, so the box is lower (only half of base box). Inside, there are two games (maps) – classic Asia across the whole continent and then Legendary Asia, that focuses on India, China and their surrounding. Each side brings some new stuff and first question marks in your head will pop up with revelation of six massive wooden stands.
Asia map brings with it a completely unique team variant. In this, players have not only cards in their hand, but also some shared among two-player team. At the beginning, all participants get divided into these teams and will then receive half of the color trains (including extra trains from expansion), a set of wagon cards, that can not be shown to anyone (even to a teammate for now!).
It's a little different with task cards. Individual participants in the game will receive each their own five cards, and they have to keep at least three. But they can not share them with teammate or discuss their choices. Once the selection is made, both teammates will place one of the goal cards into a common stand. Since then, they have both goals together on their eyes, while still holding in hand the rest of them, still hidden from of everyone's eyes.
All players are alternating in turn and can choose, whether to make a route between cities (and pay with cards from hand or common stand), draw wagon cards to build in future rounds or request additional goals. In both cases, player then places one card in the common stand and keeps rest in his hand. Players must not exchange information about cards, that their comrades can not see during the game. However, if they sacrifice the whole turn, they can reveal up to two goal cards from the hand to the stand and for their partner to see.
Each player decides for himself, what to do with his turn. At the same time, however, both teammates are trying to adapt with common trains to have as many points as possible for their team. The game is coming to an end, if the team starts running out of the trains. Team scores points for routes placed in the course of the game, but in the end, team gets a good dose of points for successfully completed goal cards. The team that has the most points together celebrates victory.
The team game is, thanks to some level of hidden information, a very interesting twist in the classic gameplay of Ticket to Ride. In total, two or three teams, or four or six players, can take part in the game. Other counts are not possible, which is quite a limiting fact.
Everything starts in the setup, when both teammates have to choose from at least three of the five ticket cards (goals) to be fulfilled. But everyone chooses for themselves, partners may often choose antagonistic goals, and it is not easy to connect everything on the map. In the course of the game, it is possible to catch up and at the cost of several omitted turns, players get both informed well. But the choice was already made, so both members of the team have nothing but to try to get the most out of what they have. It is, of course, allowed to talk about placement of wagons in relation to visible tickets.
Overall team play is very interesting. Players must think for themselves (and choose the most suitable routes), but they also need to take into account team point needs. There are more cards to choose from, than in the classic game, when building (you have those common ones). When picking up wagon cards, one is placed in the shared tray and others are held in their hand. Sometimes it is good to offer a teammate card, they might need in next turn.
Team version of the game really got to us. There are tunnels and even triple routes on the route. The game is therefore looser, but blocking remains a very important part of the experience. So if you like to work together, then this Ticket to Ride will surely feel just as good as new game.
The other side of the map is called Legendary Asia and returns to the individual concept. The map itself revolves around mountains and smaller maneuvering space. An important part is water. Players must use ferries operating in the same way as tunnels. Some boxes need to be paid directly by locomotives instead of classical wagons.
A much more interesting feature is mountain passes, which is very dangerous to build. This is simulated by the necessity to pay one wagon more for each box, that contains icon of a cross. This is equal to two points gains.
Matches are faster due to the fact, that wagons are used at a higher pace (thanks to that mountains). It is not possible to occupy as many paths as in the basic game and more remain unfinished. At the same time, players can better influence and speed up end of the game, if they feel they are in the lead. This perception can often be misleading due to the final scoring and penalty points for unfinished tickets.
All in all, Ticket to Ride: Asia is turning around the whole game with its team variant. This is excellent version, though it will not be for everyone, because of its number limitations. It offers a really different experience, in which players must share information, but at the same time work with those they do not know. Even the second map is interesting and fun, especially it provides very much the desired variability. Ticket to Ride: Asia is a great addition to train family.
Designer
Alan R. Moon, François Valentyne
Artist
Cyrille Daujean, Julien Delval
Publisher
Days of Wonder, ADC Blackfire Entertainment, Hobby World, Rebel Sp. z o.o.
Year Published
2011
# of Players
2 - 6
User Suggested # of Players
Best with 6 players
Recommended with 2, 3, 4, 5, 6 players
(57 voters)
Playing Time
60
Mfg Suggested Ages
8 and up
User Suggested Ages
8 and up
(18 voters)
Language Dependence
No necessary in-game text
(12 voters)
Category
Expansion for Base-game, Trains
Mechanic
Communication Limits, Hand Management, Network and Route Building, Open Drafting, Set Collection, Team-Based Game
Expansion
Hong Kong (fan expansion for Ticket to Ride), Ticket to Ride: Europa 1912, Ticket to Ride, Ticket to Ride: Europe
Family
Components: Map (Continental / National scale), Continents: Asia, Game: Ticket to Ride (Official), Players: Expansions Adding Cooperative Play
Primary Name
Ticket to Ride Map Collection: Volume 1 – Team Asia & Legendary Asia
Alternate Names
Les Aventuriers du Rail: Asie & Asie Légendaire, Jízdenky, prosím! Asie: Mapové rozšíření 1, Menolippu Aasia, Ticket to Ride Map Collection 1: Asia + Legendary Asia, Ticket to Ride: Asia, Ticket to Ride: Азия, Wsiąść do Pociągu: Kolekcja Map 1 – Azja i Legendarna Azja, Zug um Zug: Erweiterung 1 – Asien, ¡Aventureros al Tren! Asia
Infos courtesy of boardgamegeek.com. More Infos.
Review: Ticket to Ride Asia – building is a team sport
Final word
Ticket to Ride: Asia is a great addition, especially if you are looking for a new experience from this train game. And now we do not mean just new maps, but above all the team version. Players get new wooden stands and share some information from cards with their teammate. But if you have a problem with getting your teammates together to play, then you will not be happy as game requires exactly four or six players. But the maps themselves are also a nice addition, as well as an interesting mountainous environment with a demanding track construction. Ticket to Ride: Asia is excellent addition, but mostly if you like the idea of team play.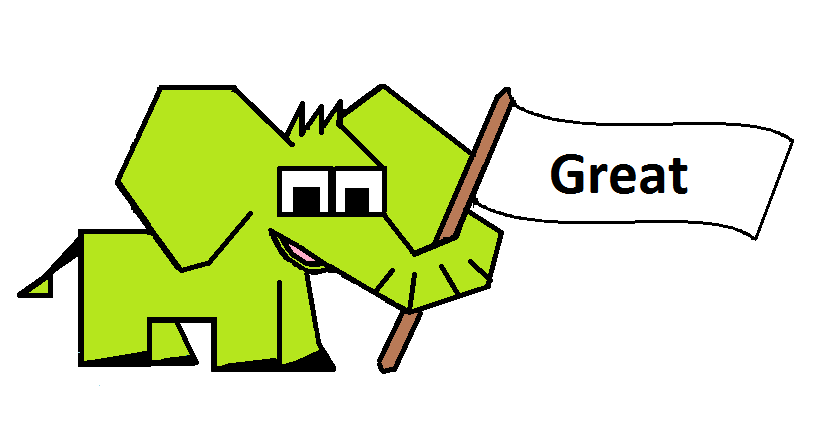 Pros
excellent team version
interesting mountains
faster matches
wooden stands
two maps
Cons
team option only for four and six players