It already seemed that there would be nothing to compete for. We each found our own stand, learned all the recipes and it was just about customer preferences. But none of us could complain about the lack of interest in potions, because bottles of magic drinks are always extremely popular. But now suddenly old women with long hats, noses and nails appeared in the city gate. And they claim to carry a unique herb that no one knows where to look. And he says he knows potions that we never dreamed of.
And a new challenge awaits those of you who liked the game The Quacks of Quedlinburg. An extension called Herb Witches, created by Wolfgang Warsch, is now entering the Christmas market. The game was produced by Schmidt Spiele.
On the lid we see the title spice jars, which look more like a witch. The box is the same size in terms of area, only a drop lower than the box with the basic game. There is a lot of news waiting for the players inside, but to be able to judge them well, let's first repeat how the Quacks actually play.
Each of the players will receive their canvas bag in the game, which they will gradually fill with ingredients, but in the beginning they will get a fixed set. And it is from here that they draw tokens of ingredients on each turn, which they can place on their spiral board. It may continue, but there is a risk of explosion with each subsequent step. They gradually follow each other and try to be the one who goes the farthest. Everyone will be rewarded with points and rubies, but only the best one can add another bonus. In addition, the target field will tell players how much money they have to spend on new equipment in their bag. The rules of clairvoyance tiles and the possibility to improve your starting position behind rubies also enter the game. The one who has the most points after nine rounds becomes the winner.
The basis of everything new are components for the fifth player. Thanks to this, the game is also suitable for larger groups, which should be appreciated. In addition, the involvement of one player itself works with the whole game so excellently and you don't really know that something has changed. There are only more opponents, so the victory is a bit harder.
Enlargement brings change already in preparation. Players will receive a new plate of the auxiliary bowl, as well as one copy of the tailor from each of the three colors. Above all, however, he will spread out under the plan the plates of three pots, which they will randomly draw from a dozen.
Herb witches are then helpers who can provide the player with their skill, each only once per game. However, the skills are very interesting and variable, and the player pays for this chance with a specific colored tailor. Above all, however, the point is that the option is only available at a given stage of the turn.
It's a small novelty, but the benefits are definitely worth it. It will allow players to break some rules once and bend everything in their favor. The strength of this skill is in its timing, because it is the player who gets the most out of the board. This gives players more freedom to make decisions.
But what are auxiliary bowls for? These will allow players to continue risking and drawing other ingredients even when they have reached the center of the spiral with their token and would like to continue.
And then there's an inconspicuous novelty that you may not even notice at first. A new devil's flower is added to the menu of raw materials, and new books also become accessible with it. But what is interesting about it is the fact that it does not have a fixed value.
Overall, the great strength of The Quacks of Quedlinburg: Herb Witches is variability. The basic game doesn't really need it, but they are still a welcome addition. Each change between games means that you will enjoy the game more and you will have a harder time finding the ideal path and conceiving each step. But there are also small news that you will definitely welcome. Herb Witches are an excellent extension, which are a mandatory addition to the excellent game The Quacks of Quedlinburg.
Designer
Wolfgang Warsch
Artist
Dennis Lohausen
Publisher
Schmidt Spiele, 999 Games, CMYK, Compaya.hu: Gamer Café Kft., Devir, G3, Korea Boardgames Co., Ltd., Lavka Games, MEEPLE, MINDOK, North Star Games, Swan Panasia Co., Ltd., YellowBOX
Year Published
2019
# of Players
2 - 5
User Suggested # of Players
Best with 5 players
Recommended with 2, 3, 4, 5 players
(30 voters)
Playing Time
45
Mfg Suggested Ages
10 and up
User Suggested Ages
8 and up
(6 voters)
Language Dependence
Moderate in-game text - needs crib sheet or paste ups
(5 voters)
Category
Expansion for Base-game, Medieval
Mechanic
Deck, Bag, and Pool Building, Push Your Luck
Expansion
The Quacks of Quedlinburg
Family
Country: Germany, Digital Implementations: Tabletopia, Game: The Quacks of Quedlinburg, Players: Expansions Changing Player Count, Theme: Witches
Primary Name
The Quacks of Quedlinburg: The Herb Witches
Alternate Names
Les Charlatans de Belcastel: Les Sorcières s'en mêlent, Ciarlatani di Quedlinburgo: Le Streghe Erboriste, Kuruzslók Quedlinburgban: A javasasszonyok, Kvedlalové z Kvedlinburku: Kořenářky, De Kwakzalvers van Kakelenburg: De Kruidenheksen, Pócimas y Brebajes: Las Brujas Herboristas, Die Quacksalber von Quedlinburg: Die Kräuterhexen, Szarlatani z Pasikurowic: Szeptuchy, Пройдисвіти Кведлінбурга. Відьми-травниці, Шарлатаны из Кведлинбурга: Ведьмы-травницы, 郎中闖江湖藥草女巫擴充, 크베들린부르크의 돌팔이 약장수 확장: 허브 마녀
Infos courtesy of boardgamegeek.com. More Infos.
Review: The Quacks of Quedlinburg: The Herb Witches
Final word
Kvedlalové z Kvedlinburku: Kořenářky jsou prvním rozšířením a ačkoliv by nemusely být úplně povinností pro každého, určitě stojí za pořízení. Především z hlediska variability přidávají fantastické novinky, ale navíc tu jsou i další drobné vychytávky, které hráčům zase doplňují možnosti. Kvedlalov z Kvedlinburku je výtečné rozšíření, i když jeho pořízení není naprosto zásadní.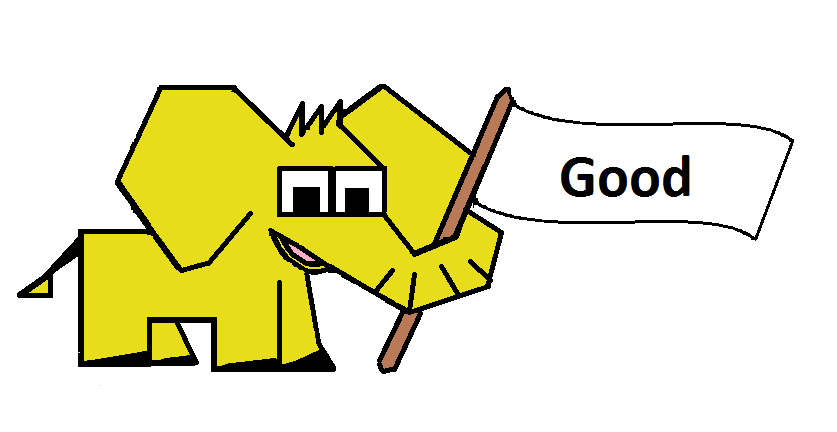 Pros
+ fifth player
+ everything fits together
+ increases variability
+ great new ingredient
+ tiny improvements from herb witches
Cons
- not entirely necessary expansion to play the game